---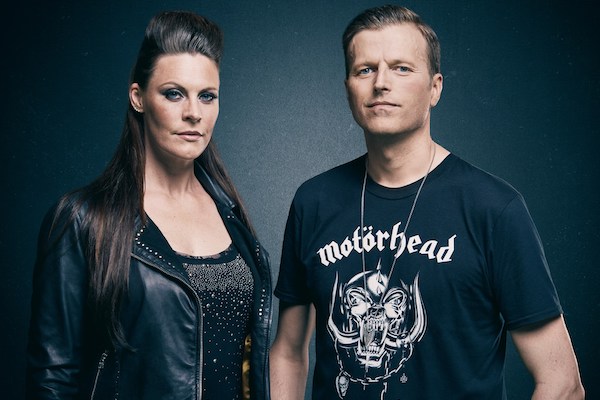 Northward
During the 'all star jam' at Progpower USA in Atlanta in 2007 the first musical magic was found on stage when After Forever singer Floor Jansen and Pagan's Mind guitarist Jørn Viggo Lofstad joined forces doing some cover songs. 2008: the two 'strangers' managed to write an entire album in no time. The style of music is not to be compared to the bands we know this duo from. It can be described as melodic rock/hard rock music based on drums, bass, guitars and vocals. Without opera, orchestra's or progressive elements; back to basic in a mixture inspired by such as Skunk Anansie/Led Zeppelin and Foo Fighters.
After 2008 the project was put on hold by Floor because of the end of After Forever. 'Northward' had to stay a side project and not her new band so her focus had to be placed into starting a new band. Much happened since and never was there time to record the music and to release it.
When Nightwish announced a break in 2017 Floor contacted Jørn Viggo with the question to start up the project again. The music is timeless and written so well they could pick up where they left off. Not often can a musician stay satisfied for almost 10 years without the need to change things. The confidence in the songs spiked up the enthusiasm directly and in this very year the songs are being recorded.