---
Biography Giacomo Scinardo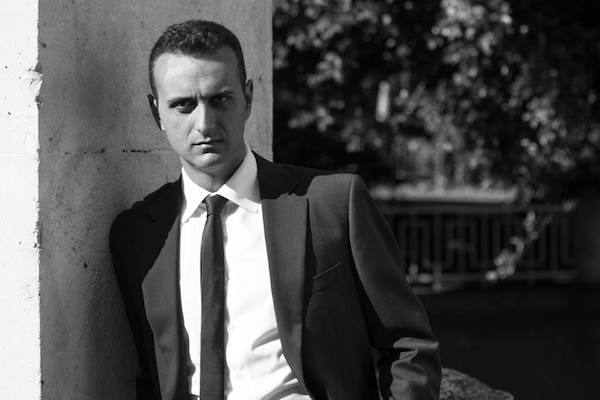 Giacomo Scinardo
Italian concert pianist, Giacomo Scinardo, graduated with top honors at a very young age from the Conservatory "Bellini" in his hometown of Catania, Italy, where he studied with Epifanio Comis. Upon graduating he continued his studies under the tutelage of Maestro Comis. He also did further study with Bernard Ringeissen, Phillip Entremont and Leslie Howard.
Scinardo has appeared as soloist in Italy, Germany, France, Greece, Holland, Scotland, Ireland, Spain, Croatia, Ukraine,Moldava, Romania, Russia, United States and Asia. At a very young age, Scinardo received many awards and won over 20 national and international piano competitions, including the Osimo Competition, the national Palermo "Antonio Trombone" Competition, and the Lecce International "Mendelssohn Cup" Competition.
Scinardo's extensive concert repertoire has led to performances with many different orchestras including the Kiev Symphony Orchestra conducted by Michael Zukernik, the George Enescu Simphony Orchestra, the WCU Symphony Orchestra (USA) conducted by Ovidiu Marinescu.
During his tour of Russia, Maestro Scinardo performed the Tchaikovsky Concerto No.1 with the Luganski Symphony Orchestra, the Dnepropetrovsk Symphony Orchestra, the Donetsk Symphony Orchestra (Ukraine), Dubna Symphony Orchestra of Moscow. He received rave reviews from critics and audiences.
He has also been a guest pianist with the Philharmonic State Moldava Orchestra, the Orquestra Simfònica of Sant Cugat (Spagna), National Theater Orchestra "Oleg Danovski" of Constanta, the Orquesta Clásica Andaluza of Malaga and the Orquesta Ciudad de Melilla (Spagna).
Scinardo has performed numerous solo recitals, his live performances have often been broadcasting on International classical radio abroad. Since 1999 to this day, he has performed in many noteworthy concert halls including the Sale Cortot in Paris, the CMS Concert Hall at the Tchaikovsky Conservatory in Moscow, the Ateneul Roman in Bucharest, the Detroit Institute of Arts, the Siam Ratchada Auditorium of Bangkok, the Auditorium of WCU in Philadelphia , the Edinburgh Society, the Dnepropetrovsk Concert hall , the Lugansk National Theater and Donetsk, the Central Hall of the Moldava National Theater, the Central Hall of the Salonicco Conservatory, the Constanta National Theater, the Auditorium of Sant Cugati Barcelona, the Ruspoli building in Rome for "Fendi Foundation", the Art Academy of Moscow and the Concert Hall Ivanova Academy of Mosow, ecc..
2013 marked the release of his disc "Evolution" for piano solo with music by Mozart, Bach/Busoni, Brahms and Prokofiev. Scinardo's celebrated disc for l'APS, was hailed by Pizzicato Magazine as "a pianist that interprets Mozart in a refined manner, Brahms in a extremely virtuoso manner, and Prokofiev with a strong rhymic pulse." the disc has been broadcasting in Italy on Rai Radio 3 and other Classical Radio abroad.
Scinardo has also given numerous piano masterclasses in many prestigious universities, colleges, and conservatories, including the famous Gnessin State Musical College in Moscow, the University of Michigan, the Oakland University, the University of Bangkok for the Bangkok International Piano Festival, the Ho Chi Minh Conservatory, and Hillsdale College in Michigan.
Giacomo Scinardo is currently on the faculty at the "FrancescoVenezze" Conservatory in Rovigo.