---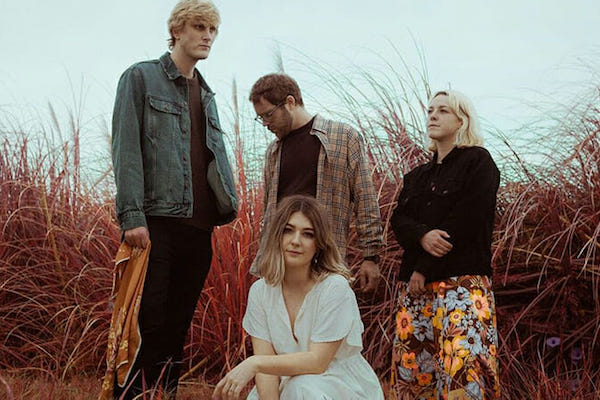 Yumi Zouma
After the 2011 Christchurch earthquake destroyed much of the city, Yumi Zouma's members took off for other parts of the globe and soon began writing their first songs over email.
As a result, the band was born, and distance became a recurring theme in Yumi Zouma's work. This makes sense given the farflung cities the group of musicians currently call home: New York City for Burgess, London for Ryder, Wellington for Campion, and Simpson remaining in their native Christchurch. Of course, distance can also manifest metaphorically, and it's in these figurative chasms that Truth or Consequences,Yumi Zouma's third album and first for Polyvinyl, finds its narrative: romantic and platonic heartbreak, real and imagined emotional distance, disillusionment, and being out of reach. There are no answers, there's very seldom closure, but there is an undeniable release that comes from saying the truth, if only to oneself.
"In the age we're living in, there's an emphasis on making things clear cut" says Burgess about the album's title."But in life and in art, nothing is ever that definitive. The truth is usually in the gray zones, and I think that's so much of what we were trying to explore and understand on this album." Yumi Zouma deliberately pursued a deeper sense of collaboration in order to craft a record that reflects the bond between them. Produced by the band and mixed by engineer Jake Aron (Solange, Grizzly Bear, Snail Mail), Truth or Consequences stems from sessions in Los Angeles, London, and Christchurch, where the band actively took a collegial approach to ensure the foundations of the album reflected a sense of togetherness. "We wanted to make the songwriting process as egalitarian as possible. Completely sharing the process helped us feel like we were capturing a purer sense of atmosphere," says Ryder. Throughout, Simpson's voice gives weight to whispers of impressionistic poetry, shielding hard truths with soft tones, while Burgess' vocals reveal a rarified dimension of raw and lucid romanticism. With this being the first Yumi Zouma album to feature live drums, courtesy of Campion, Truth or Consequences is a testament to the success of the band's approach—a unified body of melody that mines the spaces in between.