---
Biography The Alligator Wine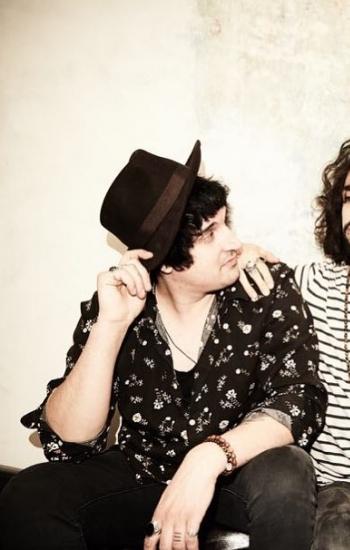 The Alligator Wine
Vintage Rock without guitars? The Alligator Wine make it happen. With sounds that bridge decades without appearing too "old-fashioned", The Alligator Wine throw you into a mix of psychedelic moog sounds, distorted organs and thick synth basses that fuse together in a fresh sounding danceable package.
The electronic soundscapes that the band explores throughout this EP are strictly created with analogue equipment that notably features an illuminated Leslie speaker as a centerpiece on stage and in the studio. This approach leads to an incredibly organic sounding record that combines classic instruments and modern songwriting that simply draws you into a world of lush synth basses.
Even more impressive? All of this is created by a two-man band that was only founded in 2016! If there is one right way to listen to this EP, it is on vinyl, which is why Century Media is releasing this three-track EP physically on vinyl only. Combined this with the analogue style recording of the album, this format makes for a truly unique listening experience for everyone who is looking for a record that really feels authentic and alive.