---
Album info
Album including Album cover
1

Plunder of Thoughts

08:03

2

Hiding from the World

09:25

3

My Temple of Pride

06:55

4

Face in the Crowd

07:41

5

Born Without a Heart

10:00

6

Scavengers Await

07:19

7

Soon to Be

01:17

8

Forgotten

09:58

Total Runtime

01:00:38
Info for Hiding from the World

Communic are one of the household names in the European Metal scene and have been so from the beginning! Their eagerly-awaited sixth album "Hiding From The World" will be released on November 20, 2020. The musical style of COMMUNIC is rich in both emotional depth and musical broadness and includes many elements from various metal genres. Catchy vocal melodies, thrilling bass and guitar lines colliding with power, thrash, progressive and a bit of doom and groovy metal. The music has a progressive touch in some experimental form, yet easy to listen to, quite moody, mellow and emotional.
Oddleif Stensland, vocals, guitar
Eric Mortensen, bass
Tor-Atle Andersen, drums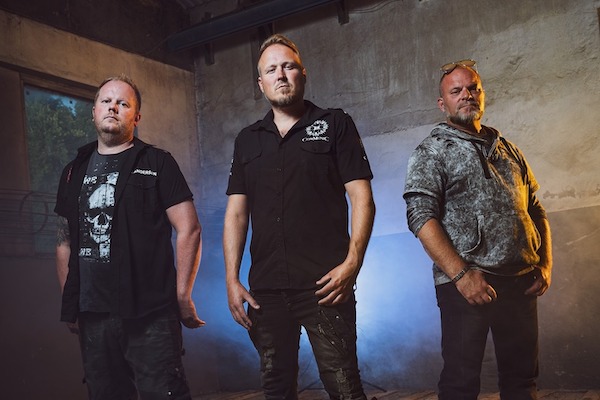 Communic
is a Norwegian metal band that was founded in March 2003 by guitarist/vocalist Oddleif Stensland and drummer Tor Atle Andersen (both ex-SCARIOT), who shortly after was joined by bass player Erik Mortensen, (a former band mate of Oddleif's from INGERMANLAND).
The musical style of Communic is rich in both emotional depth and musical broadness and includes many elements from various metal genres. Catchy vocal melodies, thrilling bass and guitar lines colliding with power, thrash, progressive and a bit of doom and groovy metal.
Communic consists of highly skilled musicians that deliver quality metal with variety and originality. The music has a progressive touch in some experimental form, yet easy to listen to - quite moody, mellow and emotional, and a mix of influences from the 80's and 90's metal scene, but most of all it's a mix of the different approach each member of the band has on the music, thus giving it the unique sound and feeling, that makes it hard for fans and media to compare COMMUNIC to just one other band.

This album contains no booklet.