---
Album info
Album including Album cover
1

Stay True to Your Heart

03:46

2

Everybody Sins

06:12

3

I'm in Heaven

03:15

4

Babalon

04:17

Total Runtime

17:30
Info for Stay True to Your Heart

Gifting fans with one last taste of the new album before it drops this Friday, ANDREW W.K. has revealed a follow-up to recent new singles "Babalon," "I'm In Heaven," and "Everybody Sins," entitled "Stay True To Your Heart." The track's mechanical heartbeat builds towards a butterfly drum fill, bursting into an utterly soaring chorus, as the Party God conveys one of God Is Partying's most addictive hooks. "Stay True To Your Heart" is a standout offering, evoking the uniquely delirious euphoria that ANDREW W.K. delivers so well.
What is the most brutal form of positivity? I want to get in there. Being and staying. Being true to yourself isn't the same as staying true to your heart. They told me all about this when I started forming. Approving the disapproval of others. Happiness. Seriousness. Zones of care - yourself, your family of supervisors, your city of strangers, your bathroom, your basement, your street. What does it mean for me to be not-human? What does it mean for a not-human to posses my party mindset? It's not appropriate for me to analyze this song in that way. The song is meant to analyze me. And the listener is meant to party." (ANDREW W.K.)
Andrew W.K.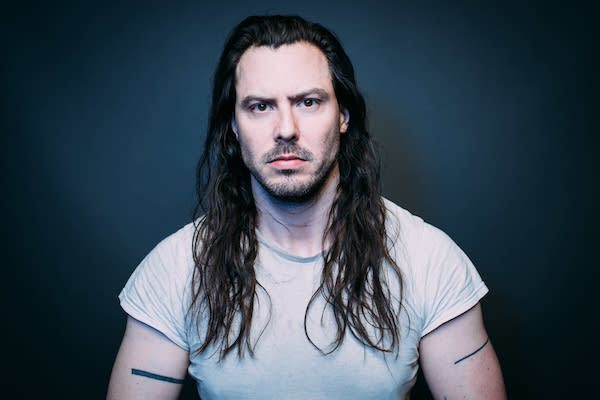 Andrew W.K.
It's safe to say, nobody has partied harder, longer, or more fervently than the undisputed King of Partying himself, Andrew W.K.. The party music mission he embarked upon in 1999, and solidified in 2001 with the release of his signature hard rock tune "Party Hard", remains unswervingly consistent, while also adopting a dizzying array of roles that took him into unusual territory for a rock 'n' roll musician. These include being an advice columnist for the Village Voice and Vice Magazine, the host of a Cartoon Network children's game show, giving motivational lectures on positive partying at Yale, NYU, Carnegie Mellon, U.K.'s Oxford University and receiving the American Association of Suicidology's Person of the Year Award. As the prodigious piano playing party prophet nears his second decade of dynamic performance, his hard partying spirit shows no signs of slowing… or softening.

This album contains no booklet.