---
Album info
Album including Album cover
I`m sorry!
Dear HIGHRESAUDIO Visitor,
due to territorial constraints and also different releases dates in each country you currently can`t purchase this album. We are updating our release dates twice a week. So, please feel free to check from time-to-time, if the album is available for your country.
We suggest, that you bookmark the album and use our Short List function.
Thank you for your understanding and patience.
Yours sincerely, HIGHRESAUDIO
1

Luca

06:23

2

Indian Summer

05:41

3

ECM

05:51

4

J.G.

04:48

5

Longing

07:33

6

Luther

04:41

7

New Delhies

05:56

8

Ganges

03:57

9

Indiance

04:12

10

Afrindian

04:47

11

Punjab Boogie

03:35

12

Spaces in Places

04:42

13

Konnakol

04:03

14

Longing Drum Impro

05:05

Total Runtime

01:11:14
Info for Indispiration

India, the South Asian country, – with its 29 states, 1.3 billion inhabitants, forecasted to be the most inhabited country in the world in 2028, and with more than 1000 different languages and dialects – holds many legends and stories. It is a country with deep rooted religious traditions, myths, and rituals, which, even nowadays, fascinate an unlimited number of people within their daily life.
There are many ways in regards to how to play music within the Indian culture. Many musicians are going to India to find inspiration in new sounds, scales, harmonic structures and rhythms. One of these unique musical structures is the so-called Konnakol: an exciting but also complex transition within the rhythm system. A system which was more than just an inspiration for Danish drummer and composer Carsten Lindholm: "It is exciting how the Indian music and culture has had such an impact on my music. The Konnakol in particular has shown me wonderful opportunities on how to extend my Nordic sound with South Asian sound structures." This fascination reaches its peak on the album Carsten Lindholm – Indispiration. The album will be released on October 21st of 2017 as the second edition of the new eSeries of the Mannheim based Label JAZZNARTS RECORDS.
The leading thought of the drummer was to create awareness of inner peace. Unfortunately, in modern times, this form of peace is rarely lived by and shown externally. The album is also about the cultural openness of six countries: Denmark and India, Germany and Switzerland, USA and the UK. Borders are passed with the help of music, new horizons are created, and therefore, a sign of freedom, creativity, and tolerance is set.
On his new project, Lindholm presents a musical symbiosis of different styles from six different countries. On one side, the minimalistic Nordic Jazz is in combination with an electronic soundscape, and on the other side lies the colorful and driven rhythms of the Indian music. Many friends and colleagues of the composer are supporting him to bring his musical mélange to life. All in all, 16 internationally popular musicians from six different countries are part of Indispiration; another beautiful and strong sign of the enormous diversity of the production. This is underlined by the complexity of the various trumpet players on the composition. Five musicians from five countries are giving their own special touch to the musical pieces. Apart from Pete Judge, Thomas Siffling, Gunnar Halle and Rasmusen Bøgelund, who are all very much influenced by the Nordic sounds, as well as the Swiss, Erik Truffaz needs to be pointed out. He is an outstanding trumpet player who has been in touch with Lindholm over many years, so it was just a matter of time for them to work together on an entire album.
Many of the 14 pieces on the album are telling a special story about encounters, musical experiences of the Dane, and the goal to create new perspectives. The first track on the album called Luca is dedicated to a good friend of Lindholm. Indian Summer and 7 New Delhies were recorded together with the trumpeter Erik Truffaz, who as well had a very big musical influence in regards to the ethnic vibes of the album. Ganges and Afrindian were consciously designed for the German trumpet player Thomas Siffling. On the first track, he plays along with the Danish sitar player Henrik Andersen, which creates a phenomenal sound. Spaces in Places and Konnakol are explicitly connected to the Indian displacement of the rhythm groups.
With Indispiration, Carsten Lindholm presents an album that is characterized by its international multifaceted nature. It is a well-chosen combination of Nordic minimalism, electronic influences, and the Indian art of rhythm. It is further supported by some of the most engaged and prestigious musicians of our time. The Nordic coolness is combined with the spiritual elements of India. Indispiration is a Jazz album that draws new horizons in an unobtrusive way, and, at the same time, impacts the listener from the first to the last track.
Carsten Lindholm, Drums, Fender Rhodes, Kalimba
Erik Truffaz, Trumpet (on tracks 2, 7)
Pete Judge, Trumpet (on tracks 3, 6)
Gunnar Halle, Trumpet (on tracks 9, 11)
Thomas Siffling, Trumpet (on tracks 8, 10)
Rasmus Bøgelund, Trumpet (on tracks 12, 13)
John Beasley, Piano (on track 1)
Christoph Dell, Vibraphone (on track 4)
Reggie Washington, Bass (on tracks (1, 4)
Jim Barr, Bass (on tracks 3, 6)
Klavs Hovman, Bass (on tracks (1, 2, 5, 7, 12, 13)
Hans Emborg, Bass (on tracks 9, 11)
Thorkil Christensen, Bass (on track 10)
Henrik Andersen, Sitar, Tampura (on tracks 2, 6, 8, 12, 13)
Mark Lorenzen, Piano, Harmonium, Fender Rhodes (on tracks 3, 6, 7, 9, 11, 12)
Mathias Grove Madsen, Piano (on track 5)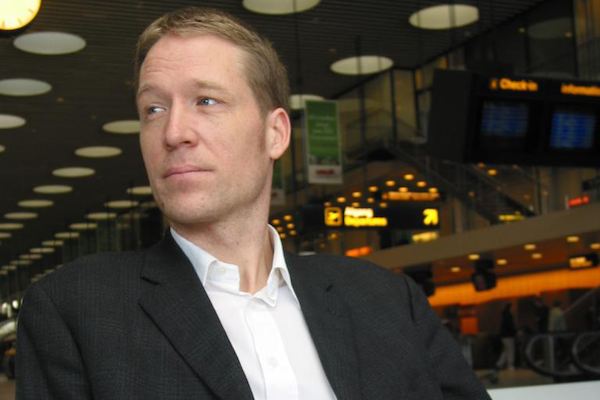 Carsten Lindholm
is a 44 year old Danish drummer and a former student of Ed Thigpen, Brian Blades former teacher Jeff Boudreaux, Professor Bent Lylloff, Aage Tangaard a.o, who has played live in different jazz and rock constallations in Denmark and studied at a Danish private conservatory called D.A.R.K.
In 96 he met Nils Petter Molvær and Lars Danielsson at a Jazzcamp, who in a very supportive and encouraging way showed him his path to play nordic jazz. In 98 he lived in New York, where he met Mike Maineri and years before that Peter Erskine, who became mentors and both helped shape his drumming and mucicality by motivation and insights.
To increase the rhytmic timing and better the improvisation, he started the study of the Indian Rhythm system called Konnakol, taught by Jeff Boudreaux and Danish Sitarplayer Henrik Andersen.
The loss of his father in 2006 drove him to start writing music and 2011 he released his 1.cd "Tribute" with Eivind Aarset, Audun Erlien and Joakim Frøystein a.o on Amazon, Itunes, Gateway Label a.o, which got reviewed/played in 13 countries. His upcoming release Indispiration with trumpeters and bassplayers from Germany, Norway, Denmark combines the study of Konnakol with his Nordic Jazzroots.

This album contains no booklet.