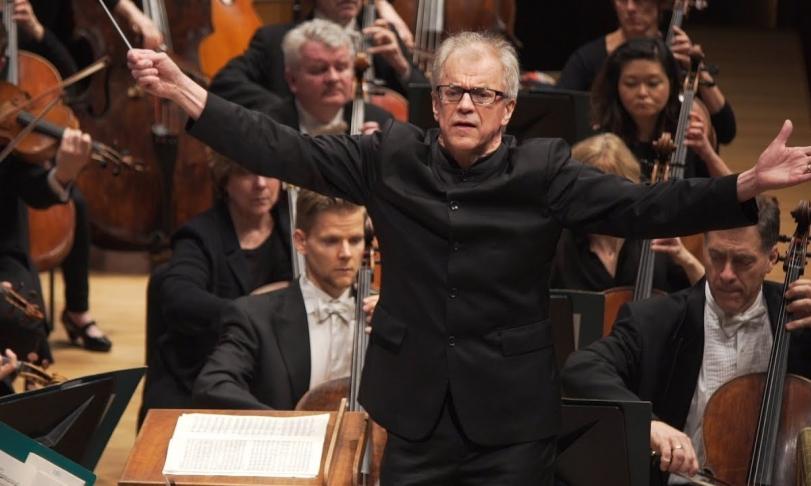 Slowly but steadily, word is also spreading in Europe that the Minneapolis-based Minnesota Orchestra is no longer a second-rate orchestra, but ranks equally with the so-called Big Five of US orchestras. The current orchestra director, Osmo Vänskä, was fortunate enough to take over a well-trained ensemble from his predecessor Eiji Oue. Over the eighteen years of working there, he has honed the orchestra's sound and musical finesse, which today manifests itself in a velvety, opulent sound and always convincing musical attitude. Numerous recordings of, among others, Sibelius symphonies and the cycle of Mahler symphonies, which has begun to reach completeness in recent years, are proof of the orchestra's status, as is the recording of all the Beethoven symphonies, which were recorded in the early years of the Finnish conductor's tenure and caused a worldwide sensation at the time.
The Mahler symphonies that have appeared with the Minnesota Orchestra to date are as excellently performed and sound as contradictory as the critics' reaction to the conductor's interpretation. Irritation is caused by his always controlled approach to the score, which contrasts with the established, sometimes extensive romantic view with which it has become customary to perform Mahler in a highly individualized manner. This rather sober, more objective than subjective approach is of varying benefit to Mahler's symphonies. The recently published Fourth Symphony benefits from this approach, which is supported by the orchestra through perfect, virtuoso playing. This symphony, whose last movement, led by the soprano Carolyn Sampson's crystal-clear voice, takes the listener straight to heaven, lacks all the orchestral heaviness of most other Mahler symphonies, not only in the final movement. In this symphony, the Minnesota Orchestra proves itself to be a master of a lightness that, in contrast to the crystal-clear, airy, dreamy atmosphere that George Szell, for example, preferred in his famous recording with the Cleveland Orchestra, comes across as down-to-earth and warmly tuned.
So here we are dealing with an interpretation that represents an alternative to the mainstream interpretation of Mahler's Fourth, and whose orchestral realization is of the very highest quality, as is the sonic quality of the download. Highly recommended.
Carolyn Sampson, soprano
Minnesota Orchestra
Osmo Vänskä, conductor