---
Biography Stefano Di Battista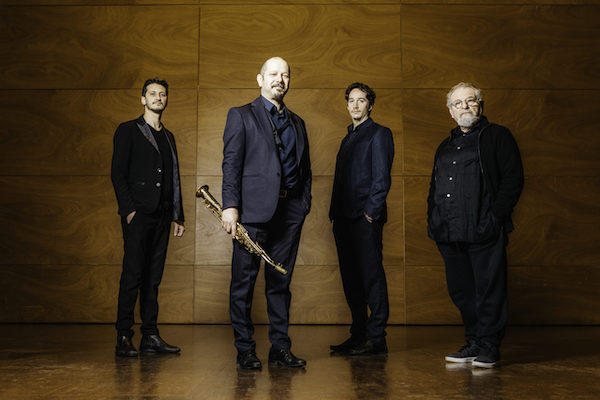 Stefano Di Battista
Born 14 February 1969 in Rome, saxophonist Stefano Di Battista came to jazz through the records of Art Pepper and Cannonball Adderley. Encouraged to move to Paris by pianist Jean-Pierre Como, who heard him during the summer of 1992 at the Calvi Jazz Festival, Stefano quickly found his footing in the French capital with the help of several musicians, notably drummer Aldo Romano and the conductor Laurent Cugny, who invited Stefano and trumpeter Flavio Boltro to join his Orchestre National de Jazz, established in 1994.
Though mainly active in France, Stefano also maintains close links with the Italian jazz community, having recorded with compatriots Enrico Rava (1996), Rita Marcotulli (1998), Daniele Scannapieco (2003) and Dario Rosciglione (2004).
The combo on his third album for Blue Note, Round About Roma (2002), therefore, is an international quartet featuring Belgian pianist Éric Legnini, French drummer André Ceccarelli and Italian bassist Rosario Bonaccorso, backed by a symphonic orchestra arranged and conducted by Vince Mendoza.
Stefano followed up with another two albums for Blue Note: a tribute to Charlie Parker, and the virtuosic Trouble Shootin' (2007) featuring Fabrizio Bosso on trumpet and Baptiste Trotignon on the Hammond. His subsequent album Woman's Land (2011), on Italian label Alice Records, took as its inspiration several historic female figures of the 20th century. Stefano's ability to engage in a musical conversation with other artists is evident on his later albums, among them Giù la Testa (2014), recorded with French guitarist Sylvain Luc.