---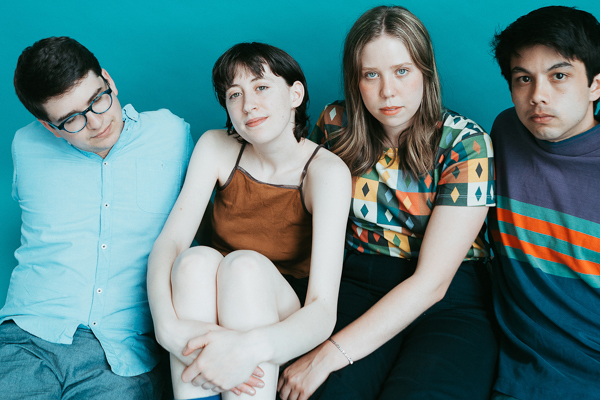 Frankie Cosmos
Songwriter Frankie Cosmos draws on a wide sphere of sound for her indie rock. The NYC star builds on the anti-folk scene to produce music which is both endearing and honest.
As the word spreads the excitement builds resulting in a huge demand for Frankie Cosmos tickets. We really do recommend booking early as they will sell very quickly. Fortunately, selecting and making your gig ticket booking is made easy with Gigantic as you can access the site 24/7 using your tablet, computer or smartphone whilst in the comfort of your home or whilst busy on the go.
Frankie Cosmos has already produced two stunning long players; debut album Zentropy and the critically acclaimed follow up Next Thing.
"In under 30 minutes, Next Thing proves that honesty can go a long way, and vulnerability, contrary to its temporariness, goes even longer." - Consequence Of Sound
"A matured yet playful execution, Kline takes the struggles of being a young woman in the modern world and transforms them into stripped-back offerings that--despite the scarcity of instrumentation and simple song structures--leave a strong impression." - Record Collector
In 2018, she returned with her much-admired third album Vessels which was released by Sub Pop and broke the Top 10 of the US Indie charts.
"With a staggering 18 songs, Vessel may appear daunting at first, but quickly proves itself to be a sharp and smooth listen." - Exclaim
"Kline's lyrics, underscored by offbeat, Phil Elverum-like vocal delivery, teeter on an exquisite line between goofiness and sharp honesty, mundanity and magic. In the end, it comes down hard on the side of magic." - Paste Magazine
Gigantic has an excellent selection of Frankie Cosmos concert tickets, but with only limited supplies being made available we must remind you to book yours before they are all snatched up.
With more essential gig tickets being added every day and a dedicated customer services team on hand to help you make your selection, Gigantic is the very best place to book for your big night out.