---
Biography Alessandro Quarta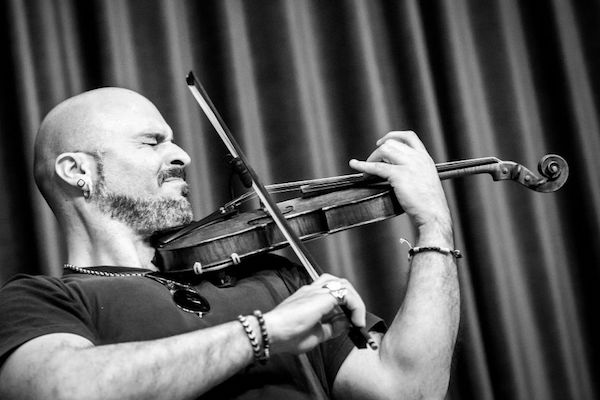 Alessandro Quarta
played the violin as a backing artist, soloist, jazz and arrangement violinist with various artists such as: Carlos Santana, Laura Pausini, Lucio Dalla, Mark Knopfler, Eros Ramazzotti, Antonello Venditti, Boy George, Dionne Warwick, Henri Salvador, Fiorella Mannoia, Francesco De Gregori, Adriano Celentano, Shakira, Riccardo Cocciante, Lionel Richie, Celine Dion, Gianni Morandi, Liza Minnelli, Renato Zero, Andrea Bocelli, Gianna Nannini, Zucchero, Joe Cocker, Tiziano Ferro, Lenny Kravitz, Jovanotti, Amy Stewart and Robbie Williams.
From 2005 to 2008 Alessandro Quarta played as the second and first violinist with the Toscanini Symphonic Orchestra under the direction of Lorin Maazel as well as in some of the most important theaters in the world under the direction of Maestri E. Inbal, C. Dutoit, M. Rostropovich, M.W. Chung, G. Pretre, Y. Temirkanov, K. Masur, Z. Metha.
The project which made Alessandro Quarta famous worldwide is his arrangement and performance on "Astor Piazzolla". He recorded "Alessandro Quarta plays Astor Piazzolla" with the german producers team of IAN-Productions who have already been involved in numerous surround productions, including Grammy nominations and prizes. They are among the best producers in the world regarding 3D immersive sound. The album is one of the first jazz albums in the world to be recorded in 3D immersive.
Alessandro Quarta plays a "Giovanni Battista Guadagnini" violin of 1761.