---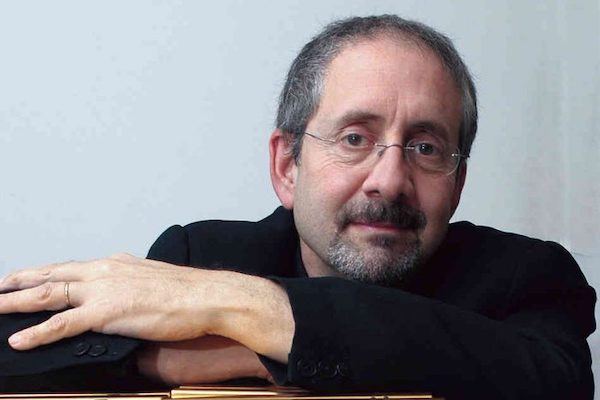 Dave Samuels
has established himself as one of the top mallet players of his generation. He is recognized for his fresh new sound and creative approach to both the vibraphone and marimba. Samuels has demonstrated his versatility and gained worldwide recognition by performing and recording with a broad scope of artists, including Gerry Mulligan, Oscar Peterson, Chet Baker, Stan Getz, Carla Bley, Pat Metheny, the Yellowjackets, Bruce Hornsby, Frank Zappa, The Fantasy Band and Spyro Gyra.
For over a decade, Samuels has been performing and recording with his group The Caribbean Jazz Project, whose CD Afro Bop Alliance communicates that the CJP is the most thoroughly inventive Latin Jazz ensembles of this or any era. The album received a Latin Grammy and was also nominated for a Grammy. Previous CD's Here and Now - Live in Concert and Birds of a Feather were nominated for "Best Latin Jazz Recording". Their recording The Gathering won a Grammy in 2003 for 'Best Latin Jazz Recording'. Some of his other recording projects include Remembrances, a percussion recording that features a commissioned marimba concerto for chamber orchestra and soloist composed by Jeff Beal, and Tjaderized - A Tribute to Cal Tjader, which features contributions from some of Tjader's former band mates Chick Corea, Eddie Palmieri, Clare Fischer, Ray Barretto, Michael Wolff and Karl Perazzo as well as performances by Dave Valentin and David Sanchez.
Another one of Samuels's projects, Double Image - the vibe and marimba duo consisting of Dave Samuels and David Friedman, has been performing together for thirty years. The two masters of mallet percussion first created the unique combination of vibraphone and marimba in 1974. What emerged was a totally new sound and approach that has set a new standard for mallet percussionists everywhere. Their recordings have received critical acclaim and their performances have been described as "spellbinding". Double Image performs music which spans many styles, from jazz standards and original compositions to through-composed pieces and spontaneous improvisations.
Samuels's longtime association with American jazz fusion band Spyro Gyra lasted from 1977 to 1994 and included twenty recordings. During that time, the Grammy-nominated group was named number one Contemporary Jazz Artist and Contemporary Jazz Group of the '80s by Billboard magazine.
In addition to his playing, Samuels is a respected educator and author. Samuels has been voted "Best Vibes Player" in both Jazziz and Modern Drummer magazines, and received numerous Grammy nominations.