---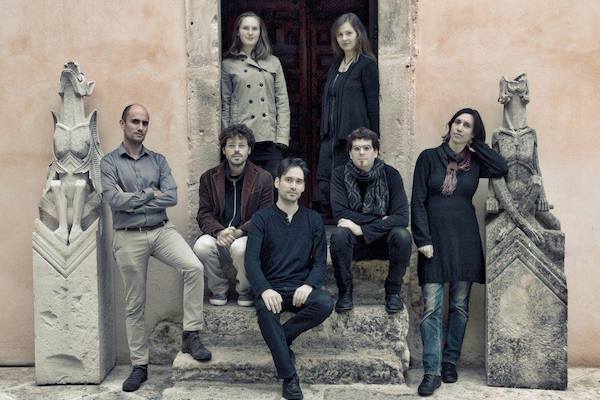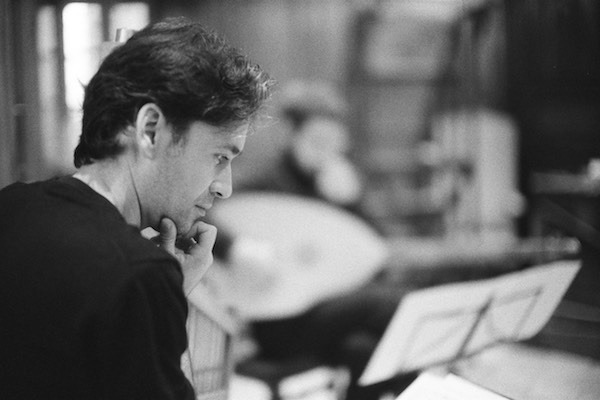 Tasto Solo
combines creativity, historical research, and virtuosity in its exploration of medieval and early renaissance music. Led by director and founder Guillermo Pérez, the ensemble explores the refinement of this exquisite repertoire through a unique musical language comprised of dramatic rhythm, mise-en-scène, improvisation, and a playful dialogue between performers.
The ensemble's acclaimed discography includes two volumes from a triptych project devoted to 15th century keyboard music, "Meyster ob allen Meystern" and "Le chant de leschiquier", as well as a new disc devoted to early 16th century works, "Early Modern English Music: 1500-1550" (Passacaille). These recordings have received multiple international press awards including the Diapason d'Or, ICMA Nomination, Amadeus "CD of the Month", Ritmo & Audio Classica's "Excellent", Pizzicato's "Supersonic", Scherzo's "Exceptional", France Musique "Coup de Coeur".
Since its international debut in 2006, Tasto Solo has performed in prestigious concert halls and early music festivals all over Europe, including L'Auditori de Barcelona, Brussels' Bozar, Konzerthaus Berlin, Wiener Konzerhaus, Utrecht Oude Muziek Festival, the Fondation Royaumont, Antwerp's Laus Polyphoniae, Festival de Saintes, Concertgebouw Brugge, Tage Alter Musik Regensburg, Festival de Ribeauvillé, Cantar di Pietre, Wratislavia Cantans, Festival de Música Antigua de Sevilla, Printemps des Arts de Nantes, Voix et Route Romane, and the Montalbâne Festival, among many others. Since December 2019, Tasto Solo is Artist-in-Residence at the Château de Bournazel in Aveyron, France. The group is also associated with the Académie Bach in Arques-la-Bataille, France, for the research and development of new programmes.
Guillermo Pérez
(Barcelona, 1980) is a conductor, researcher, specialist of early keyboards and virtuoso player of the organetto, the iconic and expressive portative organ from the 14th and 15th century. Pérez graduated from the Barcelona and Seville Conservatories and later studied in Milan, Rome and Toulouse. In the last 20 years he has become one of the rare specialists of the organetto, developing a unique technique with a refined and poetic personal style. He is the founder and artistic director of the renowned ensemble Tasto Solo, which performs regularly in the most prestigious European festivals and concert venues. He has collaborated with Mala Punica, J. Savall & Hespèrion XXI, Micrologus, The Unicorn Ensemble, Diabolus in Musica, and ClubMediéval and has recorded over 20 CDs for Aeon, Alia-Vox, Musica Ficta, Naïve, Passacaille, Pneuma, Raum-Klang, Ricercar and Zig-Zag Territoires labels.
Guillermo Pérez teaches organetto and medieval music at the Koninklijk Conservatorium Brussels (KCB) and renaissance music at the Pôle des Arts Baroques (PAB) of Toulouse Conservatory. He has develped educational programs at the Centre Itinérant de Recherche sur les Musiques Anciennes (CIRMA) in Moissac, France, the Gerona Conservatory of Music in Spain, and at the Centro Studi Europeo di Musica Medievale "Adolfo Broegg" Spello, Italy. He has given lectures at masterclasses in the conservatories of Vienna, Moscow and Orsay, at the Schola Cantorum Basiliensis, the Academia de Órgano Julián de la Orden, The Grieg Academy University of Bergen and the Essen Folkwang Universität der Künste.
As an avid solo performer, Guillermo Pérez has developed programs based not only on his research of the organetto and its historical context, but also it's place in the modern musical landscape: collaborating with the renowned Spanish composer José-María Sánchez-Verdú to premiere his works Totentanz-Buch (2015, Semana de Música Religiosa de Cuenca), Tous les Regretz (2016, Museo del Prado - Exposición El Bosco), and Chanson bleue (2019, Fundación Juan March). Together with Italian organ maker Walter Chinaglia, he (re)constructs medieval and early Renaissance organetti and organ models. In 2012 they brought to life the surprising organ designed by Leonardo da Vinci in 1503 and preserved in one of his personal notebooks, the Codex Madrid II (fol. 76r) from the Biblioteca Nacional de España.