---
Guy Fishman & Members Of The Habel And Haydn Society
---
Biography Guy Fishman & Members Of The Habel And Haydn Society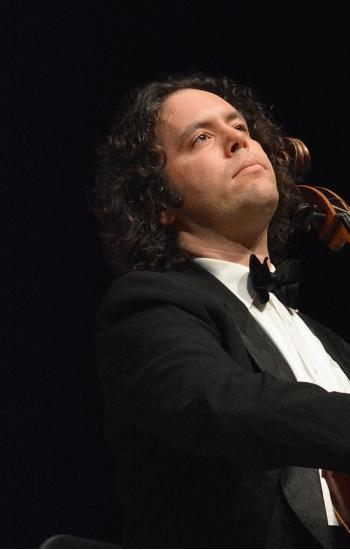 Guy Fishman
principal cellist of the Handel Haydn Society, with which he made his Symphony Hall solo debut in 2005. He is in demand as an early music specialist in the United States and Europe, performing in recital with Dawn Upshaw, Mark Peskanov, Eliot Fisk, Richard Eggar, Lara St. John, Gil Kalish, and Kim Kashkashian, and with Arcadia Players, Querelle des Bouffons, Boston Baroque, Boulder Bach Festival, Apollo's Fire, Emmanuel Music, the Boston Museum Trio, Les Violons du Roy, and El Mundo, among others. He has toured with the Mark Morris Dance Group and Natalie Merchant, and has performed at the Aston Magna, Connecticut Early Music, Rockport, and Colorado Music festivals, as well as at the BBC Proms. His playing has been praised as "plangent" by the Boston Globe, "electrifying" by the New York Times, and "beautiful....noble" by the Boston Herald. The Boston Musical Intelligencer related that in a performance of Haydn's C-major concerto "..[I] heard greater depth in this work than I have in quite some time."
Mr. Fishman has recorded for the CORO, Telarc, Centaur, Titanic, and Newport Classics labels. His release of Vivaldi cello concerti with members of the Handel and Haydn Society (Olde Focus) was called "brilliant" by the Huffington Post and "a feast for the ears" by Early Music America. It was voted "Top 10 Releases of 2017" by WRTI in Philadelphia.
Mr. Fishman started playing the cello at age 12, and at 16 began his Baccalaureate studies with David Soyer. He subsequently worked with Peter Wiley, Julia Lichten, and Laurence Lesser, with whom he completed Doctoral studies. In addition, he is a Fulbright Fellow, having worked with famed Dutch cellist Anner Bylsma in Amsterdam. He plays a rare cello made in Rome in 1704 by David Tecchler.