---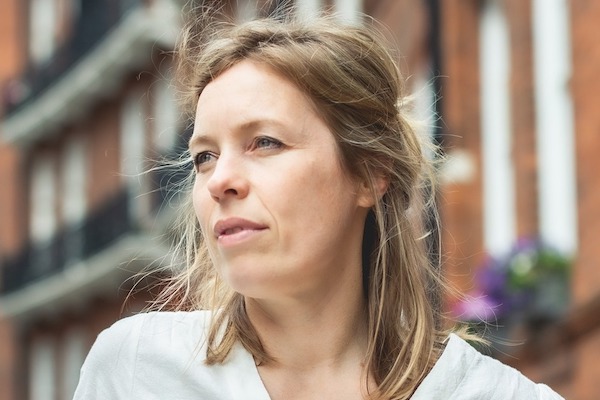 Tineke Postma
is an internationally acknowledged jazz saxophonist and composer. UK "The Evening Standard" called her "One of the leading ladies in Jazz!"
She performs internationally with her groups and as a sideman.
Tineke lives in Amsterdam and New York. She released six CD's as a leader which have been received with great critical acclaim.
Tineke has received many awards such as the "Jazz Juan Revelations Award" (2009 Antibes Juan-les-Pins Jazz Festival), in 2006 the prestigious "Midem International Jazz Revelation of the Year Award", in 2003 The Sisters in Jazz All Star Award". Tineke was nominated twice for the Paul Acket Award (North Sea Jazz).
Tineke's cd "The Traveller" received an Edison nomination in 2010.
Tineke's latest CD was released in September 2014 called "SONIC HALO" feat New York musicians Greg Osby, Matt Mitchell, Linda oh and Dan Weiss. This new project is led by Tineke and Greg and the group play their original compositions. This project performed at venues such as North Sea Jazz 2014, Leuven Jazz Festival 2015 and the Jazz Gallery in NYC.
Tineke's fifth CD "The Dawn Of Light" (Tineke Postma Quartet featuring bassist/singer Esperanza Spalding), has been released worldwide in 2011 and won the prestigious Dutch Edison Award (Dutch equivalent of the USA Grammies). 

Tineke is part of two Grammy winning albums: Mosaic Project (2012) of Terri Lyne Carrington and Beautiful Life (2015) of Dianne Reeves.
The Downbeat Poll 2012 & 2013 & 2014 & 2015 has listed Tineke as Rising Star #5 in the soprano saxophone category and #10 for alto sax.
On April 30, 2012 Tineke performed for the International Jazz Day at the Assembly Hall of the United Nations in New York with Wayne Shorter, Richard Bona, Vinnie Collaiuta and Zakir Hussain.
Tineke teaches saxophone and ensemble classes at the Institut für Musik - Hochschule Osnabrück in Germany.
Tineke worked with renown artists and groups such as Nancy Wilson, Dianne Reeves, Esperanza Spalding, Geri Allen Group,Terri Lyne Carrington, Wayne Shorter, Nikki Harris, Joan Osborne, Nona Hendrix, Jasper Van't Hof, Fleurine, Anne Chris, Esra Dalfidan, Chris McNulty, Metropole Orchestra, Chris McNulty, DJ Maestro, Mike Abene, Jazz Orchestra of the Concertgebouw and Mike Abene.
In 2008 Tineke has been featured as the only Dutch musician in US documentary "Icons Among Us – Jazz In The Present Tense" Everything Everywhere", broadcasted on May 2009 on Documentary Channel (Dish 197) on NYCTV and many international film and music festivals. This documentary featured artists such as Herbie Hancock, Esperanza Spalding and many others.
In 2002 Tineke studied at the Manhattan School of Music in New York City with Dick Oatts, David Liebman and Chris Potter. She graduated with honors at the Conservatory of Amsterdam. She taught between 2005-2010 at the Conservatory of Amsterdam.
The Tineke Postma Quartet, feat. some of the most prominent Dutch musicians Marc Van Roon, Frans van der Hoeven and Martijn Vink, was founded in 2005 and has played at many international festivals and venues. The Tineke Postma International Quartet featuring Geri Allen on piano, Scott Colley on bass and Terri Lyne Carrington on drums was founded in 2009 February when they recorded cd "The Traveller. They performed at the Barbican Hall in London, The North Sea Jazz Festival, Jazz a Ramatuelle, Jazz sous les Pommiers Festival in France and at the Blue Note in New York.