---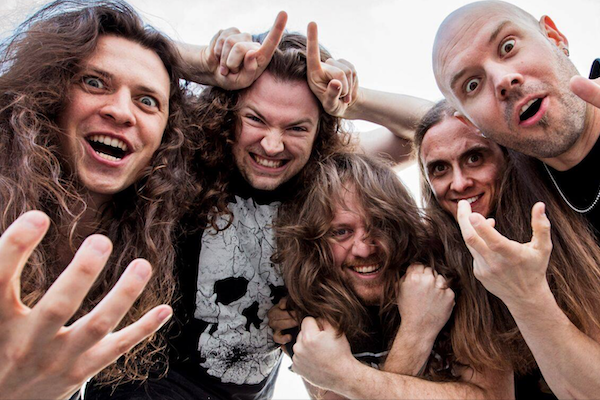 Striker
is an Edmonton-based recording and performing heavy metal band that has grown immensely through their years in the industry. A classic mix of heavy metal, hard rock, and 80's hair metal, their music features powerful, clean vocals, catchy choruses, vocal harmonies, and impressive guitar leads.
Audiences are often floored by the energy of their live show, and their recorded material has been met with fantastic response by both fans and industry across the world. Striker has toured across dozens of countries as headliners as well as support for major metal acts. Gearing up for the release of their latest album the sky's the limit for these Canadians!!
Riding high on the success of their own independent label, Record Breaking Records, Striker is the fastest growing metal band out of Canada. Their Juno Nominated fifth album, eponymously titled Striker, is a lethal force cut from the former glory of all things heavy metal. Striker is out for blood with this album, with high profile tours across the globe with Sonata Arctica, Dark Tranquillity, Primal Fear, and more, a host of new partners, and a growing fan base; there are no brakes on this train.
Listeners are locked in to Striker's growing circle pit of melodies that are more catchy than the plague, musicianship more mind blowing than a .50 calibre bullet between the eyes, and live performances with so much energy you could power an aircraft carrier. Full speed or no speed is the motto to live by, and going absolutely over the top is the only thing Striker knows.