---
Biography Cello Octet Amsterdam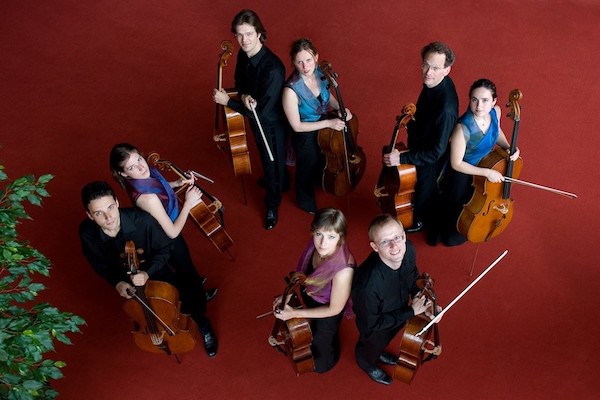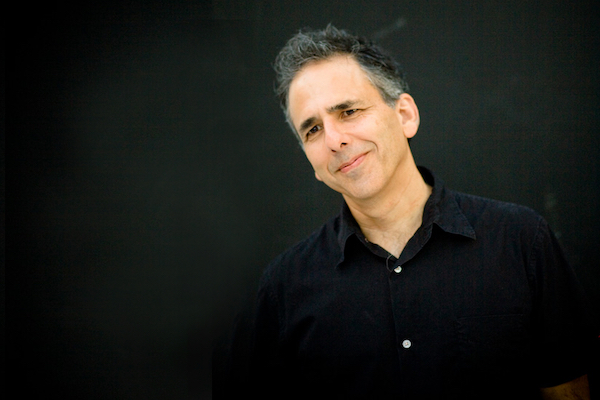 Cello Octet Amsterdam
is an adventurous collective of cellists that stands for new music and interdisciplinary performances. In the contemporary music world, the Octet has become a household name through collaborations with composers such as Philip Glass, Sofia Gubaidulina, Arvo Pärt, Theo Loevendie, Mauricio Kagel, Michael Gordon and Kate Moore. Arvo Pärt, on hearing the premiere of his first piece for the Octet said, "The Octet is a treasure, I discovered this ensemble 10 years too late."
Beyond being a tight-knit, world-class chamber music ensemble, Cello Octet Amsterdam is also comfortable exploring other roles. The Octet is equally at home performing as pioneering theatre performers in Cello Warriors (co-production with children's theatre company, Oorkaan), or as a rock band in Sgt. Pepper's Lonely Cello Band.
Cello Octet Amsterdam is committed to the belief that musicians are at the heart of society and have a responsibility to contribute to social and political discussions. As a result, the Octet regularly enters into collaborations with composers, theatre-makers, choreographers and social organizations as a means of exploring broader themes and ideas. Instant Happiness and Instant Love (co-productions with Via Berlin), dealt with topics including consumer society and human trafficking while more recently, the Octet has been focussing on themes of diversity and migration.
Michael Gordon
Over the past 30 years, Gordon has produced a strikingly diverse body of work, ranging from large-scale pieces for high-energy ensembles to major orchestral commissions to works conceived specifically for the recording studio. Transcending categorization, this music represents the collision of mysterious introspection and brutal directness.
Deeply passionate about the sonic potential of the traditional orchestra, Gordon's orchestral works include: Natural History, a work written for Crater Lake in Oregon and the 100th Annivesary of the United States' National Parks; Observations on Air, a concerto for bassoon for soloist Peter Whelan, commissioned by the British ensemble The Orchestra of the Age of Enlightment; and The Unchanging Sea, a piano concerto for Tomoko Mukaiyama with a new film by Bill Morrison. Beijing Harmony, commissioned by the Beijing National Centre for the Performing Arts, a work that projects the kaleidoscopic, perpetual sound of the orchestra to form a sonic architecture; Rewriting Beethoven's Seventh Symphony, a radical reworking of the original, commissioned by the 2006 Beethoven Festival in Bonn and premiered by Jonathon Nott and the Bamberger Symphony; and Sunshine of your Love, written for over 100 instruments divided into four microtonally tuned groups. Under the baton of composer/conductor John Adams, The Ensemble Modern Orchestra toured Sunshine of your Love to seven European capitals in 1999. Gordon's string orchestra piece Weather was commissioned by the Siemens Foundation Kultur Program, and after its tour was recorded and released on Nonesuch to great critical and popular success.
His interest in exploring various sound textures has led him to create chamber works that distort traditional classical instruments with electronic effects and guitar pedals, including Potassium for the Kronos Quartet and Industry for cellist Maya Beiser. Also for Kronos, The Sad Park, written in 2006, uses the voices of child witnesses to September 11th as its subject. Gordon's monumental, 52-minute Trance, originally written for the UK-based group Icebreaker, was debuted in 1997 and recently performed twice in New York City by the ensemble Signal.
Michael Gordon's special interest in adding dimensionality to the traditional concert experience has led to numerous collaborations with artists in other media, most frequently with filmmaker Bill Morrison and Ridge Theater. In Decasia, a commission from Europaischer Musikmonat for the Basel Sinfonietta, the audience is encircled by the orchestra and large projections. A large-scale, single-movement, relentlessly monumental work about decay — the decay of melody, tuning, and classical music itself — Decasia has become a cult favorite since its premiere in 2001, frequently performed at music festivals, art museums and film festivals around the world. Gordon and Morrison's works together also include film symphonies centered on cities: Dystopia (about Los Angeles) in 2008 for David Robertson and the Los Angeles Philharmonic, and Gotham (about New York City) in 2004 for the American Composers Orchestra. Gordon and Morrison were reunited in 2015 season for the premiere of a third installment of their city pieces, El Sol Caliente (about Miami), commissioned by the New World Symphony.
Works for theater and opera include What To Wear, a collaboration with director Richard Foreman, which premiered at the REDCAT Theater in Los Angeles; Acquanetta, about the 1940s B-Movie starlet for Oper Aachen; Lost Objects, an oratorio for baroque orchestra in collaboration with David Lang, Julia Wolfe and director Francois Girard, which was seen at the 2004 Next Wave Festival at BAM; and Van Gogh, vocal settings from the letters of Vincent Van Gogh, recorded by Alarm Will Sound. Most recently, Gordon again collaborated with Ridge Theater on the multi-performer song cycle lightning at our feet, co-commissioned by Cynthia Woods Mitchell Center for the Arts at the University of Houston and the Brooklyn Academy of Music for the 2008 Next Wave Festival. lightning at our feet straddles arts media, giving Dickinson's poetry mobility in music while encompassing her words in a world of visual imagery.
Gordon's music has been featured prominently in the dance works of Emio Greco | PC, Wayne McGregor (for Stuttgart Ballet, Random Dance), Pina Bausch's Tanztheater Wuppertal, Heinz Spoerli (for Zürich Ballet), Ashley Page (for The Royal Ballet and The Scottish Ballet) and Club Guy & Roni, who co-commissioned Gordon's percussion sextet Timber, along with the percussion ensembles Slagwerk Den Haag and Mantra Percussion. This work, an evening-length tour de force for six 2x4s, toured with dance throughout 2009/2010 and was premiered in its concert-version in June 2011. The full percussion sextet was released on Cantaloupe Records in 2011.
Gordon has been commissioned by The New World Symphony, Lincoln Center, Carnegie Hall, the Stuttgart Ballet, the New World Symphony, the National Centre for the Performing Arts Beijing, the BBC Proms, the Brooklyn Academy of Music, Settembre Musica, the Holland Music Festival, the Dresden Festival and the Sydney 2000 Olympic Arts Festival, among others. His music has been performed at the Kennedy Center, Theatre De La Ville, Barbican Centre, Oper Bonn, Kölner Philharmonie and the Southbank Centre. The recipient of multiple awards and grants, Gordon has been honored by the Guggenheim Foundation, the National Endowment for the Arts, the Foundation for Contemporary Performance Arts, and the American Academy of Arts and Letters. His recordings include The Unchanging Sea (Cantaloupe), Clouded Yellow (Cantaloupe), Sonatra (Cantaloupe), Natural History (Cantaloupe), Timber Remixed (Cantaloupe), Dystopia (Cantaloupe), Rushes (Cantaloupe), Timber (Cantaloupe), Weather (Nonesuch), Light is Calling (Nonesuch), Decasia (Cantaloupe), (purgatorio) POPOPERA (Cantaloupe), Van Gogh (Cantaloupe), Trance (Argo/Cantaloupe), and Big Noise from Nicaragua (CRI). Formed in 1983 as The Michael Gordon Philharmonic and renamed The Michael Gordon Band in 2000, Gordon's own ensemble performed across Europe and the United States at venues as diverse as Alice Tully Hall and the punk mecca CBGB, on the Contemporary Music Network Tour and at the Almeida Festival in London.
Born in Miami Beach in 1956, Gordon holds a Bachelor of Arts from New York University and a Masters of Music from the Yale School of Music. He is co-founder and co-artistic director of New York's legendary music collective Bang on a Can.
His music is published by Red Poppy Music (ASCAP) and is distributed worldwide by G. Schirmer, Inc.