---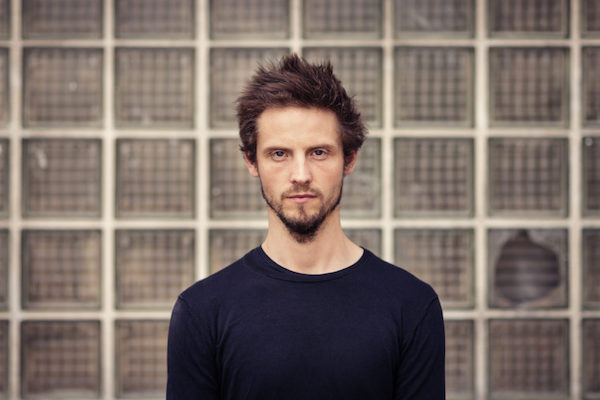 Yoann Moulin
began his apprenticeship in music with Robert Weddle at the Maîtrise de Caen. There he came across the harpsichord, which he studied with Bibiane Lapointe and Thierry Maeder and then, after spending some time at the Académie de Villecroze with Ilton Wjuniski, he continued his studies at the Conservatoire National Supérieur de Musique et de Danse in Paris, attending classes taught by Olivier Baumont, Kenneth Weiss and Blandine Rannou. At around the same time he discovered the clavichord thanks to Étienne Baillot, taught himself to play the organ, studied improvisation alongside Freddy Eichelberger and learned enormously from the teaching of Pierre Hantaï, Skip Sempé, Blandine Verlet and Élisabeth Joyé.
He has since performed recitals and chamber music at various seasons and festivals such as the Philharmonie de Paris, La Roque d'Anthéron, the Folles Journées de Nantes, Oude Muziek - Utrecht, Ambronay, the Fondation Royaumont, Lanvellec, Contrepoint 62, the Venetian Centre for Baroque Music, the Cervantino - Mexico, the Chaise-Dieu, the Palais Jacques Coeur - Bourges, the Académie Bach in Arques-la-Bataille, Saint Riquier, the Philharmonie du Luxembourg, the Actus Humanus festival in Poland and the International Tropical Baroque Music festival in Miami. He has also played with a number of ensembles such as Les Arts Florissants, Le Concert Spirituel, the Clément Janequin ensemble, Cappricio Stavagante, La Fenice, the L'Achéron viol consort, Le Concert Étranger, La Tempête, La Maîtrise du Centre de Musique Baroque in Versailles, Les Musiciens du Paradis, the Les Fêtes Galantes baroque dance company, Das Klub - Cabaret Contemporain and the Jazz La Forge collective.
He has been involved in a number of recordings made for the Alpha and Ricercar labels, including "Au Sainct Nau" with the Clément Janequin ensemble. Samuel Scheidt's "Ludi Musici" was recorded with L'Achéron and "The Tempest", a record based around Shakespeare's play, with the La Tempête ensemble, and each of these won a Diapason d'Or. Finally, Freddy Eichelberger, Pierre Gallon and Yoann Moulin recently formed "Une Bande de Clavecin", an old keyboard consort performing both written and improvised Renaissance music..