---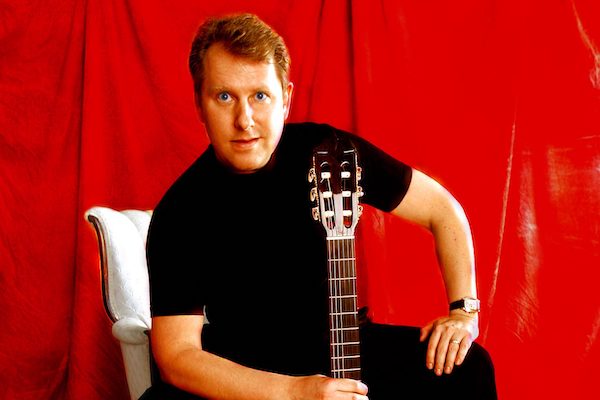 Bryan Lubeck
is an artist able to weave a musical tapestry of popular, Latin and Urban sounds into an experience that has mass appeal, and yet connects emotionally with the individual in a long-lasting way. Exhilarating and romantic Spanish guitar work, a comfortable and witty report with the audience and a masterful ability to connect emotionally with the audience are his unique talents. Inject his hot Latin and urban groove band and the audience is glued to the stage but wanting to jump up and dance with the "must move rhythms". It's not just a concert but an experience – an emotion audiences want take home and remember long after the performance. He began his instrumental career playing in the vineyards of Tabor Hill winery and continues to carry that theme and emotional connection through his top selling CD's and sellout shows. There are many great musicians out there but a precious few have "show" and can take the live concert to a new level while bringing the audience along for a scenic and emotional ride. ..
An editor with Billboard Magazine once said that Bryan weaves a tapestry of fiery Spanish Guitar and cool Urban Grooves into exhilarating and romantic live shows and recordings. The striking and sensitive ballads coupled with the exciting flamenco styles from his CD's have proved to a new generation of music lovers that the contemporary elegance of Spanish guitar is more powerful today than ever before when combined with the grooves of his Latin and urban band. ​
His first performance in the Smooth Jazz genre was with Tower of Power superstar saxman Richard Elliot - after a standing ovation Bryan believed he might have hit on something and began work on an instrumental CD "Acoustic Vineyard". His goal was for people to be able to listen to a CD front to back while chilling on the deck with a glass of wine...smooth. Over 10,000 CD's sold initially told him he hit the right chord with wine focused music and Vineyard Groove - his second CD was born again to rave reviews and it was even used as a theme song to Microsoft's product launch at the time.
Following that he worked with Billboard top 10 artist Johannes Linstead on a Holiday CD "We Three Strings" which was ranked by legendary radio promoter Rick O'Dell as one of the top 10 holiday CD's of ALL TIME in any genre. Four songs fro the album can still be heard on major radio stations every holiday season.