---
Neil Cowley & Ben Lukas Boysen
---
Biography Neil Cowley & Ben Lukas Boysen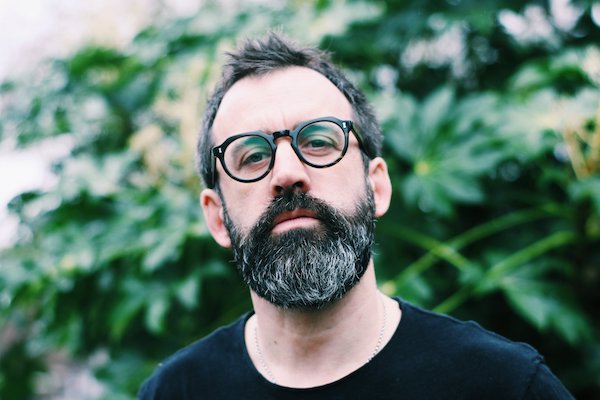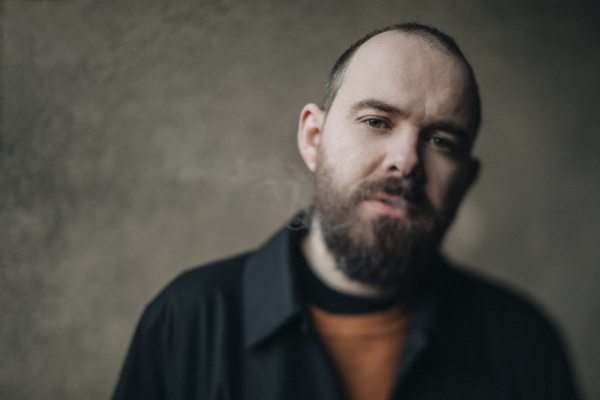 Neil Cowley
As a young boy, London-born Neil Cowley studied classical music at the prestigious Royal Academy, and by the age of 10 had performed a Shostakovich piano concerto to a full house at London's Queen Elizabeth Hall.
By his mid-teens, Cowley had joined a friend in a Blues Brothers tribute band, "as a way" he says "of getting into pubs", yet the London pub circuit served him well – he learned to play classic, old school Rnb in a number of bands whose members had come from, or went on to great things. By the age of 17 he turned his back on formal training altogether, and entered the world of pop. He went on to record and tour with some of the best soul and funk bands of the day, including The Pasadenas, the Brand New Heavies, and Zero 7, until in 2002 he formed his own band, Fragile State.
As one half of the Fragile State production duo, Cowley set the world of jazzy chill-out music alight and produced two critically acclaimed albums, from which came Four-Four-Four, a track that was later licensed by Vodafone for a nationwide commercial. When the record company dissolved, Cowley continued to make music; his incredible versatility as a composer saw him producing themes to a number of television programmes and documentaries, drawing on desert blues, chill, jazz and orchestral soundtrack.
Cowley soon began to find the experience of extracting music from a computer chip unbearable, so set forth with his dear friend the piano and a renewed enthusiasm to present creativity without technological hindrance. Cowley began composing and eventually realised a long-standing vision, and formed the Neil Cowley Trio with Richard Sadler on double bass and Evan Jenkins on drums.
In June 2006 Cowley formed his own label, Hide Inside Records, and released the trio's debut album Displaced, an outstanding album of original recordings that established him as a dazzling pianist and stunning composer. Through his examination of the possibilities of the acoustic piano trio, Cowley created a unique trademark sound that delivered powerful music of massive dynamic range and contrasts – where ferociously forceful, hook laden melodies sit side by side with reflective, tender pieces capable of heart shattering tenderness. The album was released to huge critical acclaim, and won the 2007 BBC Jazz Award for Best Album.
In February 2007, the Neil Cowley Trio undertook their first full UK tour, revealing Cowley's instinctive flair and ingenuity as an entertainer. At the heart of their captivating live performances is Cowley's marvellously English wit, mischievous humour and remarkable rapport with his audience. In the summer of 2007, the trio recorded their follow-up album, Loud... Louder...Stop for the indie jazz label, Cake. Fizzing with the energy of rock and the surging dynamics of dance music, Cowley solidified his sound, yet stretched the envelope further. Released in March 2008, it placed him and his trio at the forefront of the British 'Post-Jazz' movement, and earned them far reaching critical acclaim from across the music al spectrum. Mojo hailed the recording as a "Modern Classic", and listed it in their '50 Best Albums' of that year. The trio became noted for blurring the boundaries between jazz and other genres, and, dubbed 'Jazz for Radiohead fans', they found themselves with a diverse touring schedule that would take them from Glastonbury and the iTunes Festival to the infamous Ronnie Scott's Jazz Club. A TV appearance on Later with Jools, a Mojo cover- mounted CD (a celebratory reworking of the Beatle's Revolution), and a Guinness commercial inched them further toward crossover status.
Radio Silence, Cowley's third album was released in April 2010 on one of the UK's most exciting Indie labels, Naim Jazz. It solidified Cowley's reputation as a fine composer, and though the recording did not stray too far from the Cowley template, it represented the magical empathy of his unit, who, with thousands of hours under their belt have learnt to breathe and listen as one.
In the meantime, Cowley has contributed to global chart-topping albums by multi Grammy-winner Adele, including, amongst others, the poignantly expressive intro to Hometown Glory on 19 and the stomping piano on Rolling in the Deep. In fact, with Adele's album 21 being 2012's biggest-ever selling album in a single year, and of the decade, he is quite literally – the most listened to pianist on the planet.
During 2011, Cowley nourished his fondness for grand, commanding sounds, and began a love affair with orchestration. He spent the year writing and arranging specifically for his trio and a string ensemble, and recorded his fourth album, The Face of Mount Molehill, also on Naim.
Released in January 2012, the Face of Mount Molehill represents a significant shift in direction. Not only does Cowley record and tour with strings for the first time, showcasing his remarkable talent as an arranger for strings, but it presents Cowley's new bassist, Australian, Rex Horan. Further projects in 2012 included working with London's Wigmore Hall Learning Programme to create a Family and Schools' interactive concert aimed at children. Sensitively and humorously tackling the subject of bullying in schools through Ed Vere's story, Mr Big, Cowley provided the opportunity for children to take part in the creation of a jazz soundtrack.
Following a string of dates in the United States, the Neil Cowley trio perform at London's Barbican as part of the London Jazz Festival. Cowley collaborates with violinist Julian Ferraretto and Goldsmiths college to present a unique never-been –done-before project. Together, they challenge a 30+ classical sting ensemble to discard traditional musical theory, and playing purely from the reading of notation, in favour of playing by ear and feeling, creating a new aural based string ensemble capable of swinging and grooving like no other.
Ben Lukas Boysen
Berlin-based composer, producer and sound designer Ben Lukas Boysen joined Erased Tapes in 2016 with the re-release of his debut album Gravity and new album Spells. Spells merges programmed piano pieces with live instruments, combining the controllable technical world and the often unpredictable aspects of live improvisation. In some ways it continues where his underground debut Gravity left off, though a lot of weight is lifted, making room for a lighter and more energetic listen. Friend and fellow Erased Tapes artist Nils Frahm mixed and mastered both albums. Ben is not a master pianist like his dear friend, but his sound collages are so meticulously designed that after hearing the result an impressed Nils declared: "from now on, if anyone asks — this is a real piano."
His intricate, humanised programming — enhanced by drummer Achim Färber, cellist Anton Peisakhov and harpist Lara Somogyi, and a considerate selection of echoes, delays and compressors — has been used to create a hybrid sound that intends to deceive, question and challenge existing listening habits. Utilising the contrast between reduction and decoration, Spells can be seen as a quest to find out how much or how little composition is required to constitute a song. Why the ear can and should be deceived about the authenticity of instruments. What significance these instruments have within this process, and why the personal perception of balance and sound exclude ultimate truths.
Linking the two albums are the four movements of Nocturne, an ever-developing conversation that on occasion flirts with the grandeur of compressed rock drums. The lead single, Golden Times 1, received a world premiere by BBC 6 Music's Mary Anne Hobbs, proclaiming it as "incredible." An alternative version of Sleepers Beat Theme — composed for the soundtrack to a short film about the Trans-Siberian Express — opened Jon Hopkins' Late Night Tales album from 2015, who noted "I thought it was such a calming and sensitive piece that sounded to me like the beginning of something...the warmth and depth of the sound entrances me every time."
Though Spells and Gravity are his first albums recorded under his own name, as acclaimed electronic producer HECQ he's released nine albums since 2003, exploring everything from ambient to breakcore. He has simultaneously established himself as a trusted composer and sound designer, working for a wide array of clients including Amnesty International and Marvel Comics; composing for feature films, games, art installations and convention opening titles.
After embracing this demanding line of work, in 2010 Ben felt the need to explore his roots and early education, which inspired these albums under his own name. Born in 1981 as the third child of opera singer Deirdre Boysen and actor Claus Boysen, his classical music training on piano and guitar began when he was seven years old; the works of Bruckner, Wagner and Bach laid an important foundation. Rediscovering this music shared with his parents — united with the sounds of Autechre, Cristian Vogel and Jiri.Ceiver to Pink Floyd and Godspeed You! Black Emperor — brought back an understanding of why he wanted to write music in the first place.
Ben's most progressive and shape-shifting new album Mirage is out May 1, 2020.