---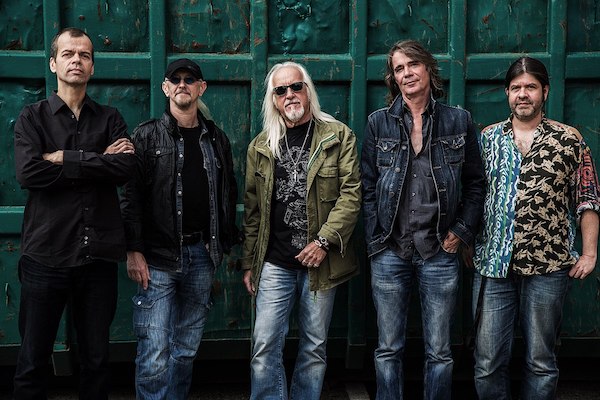 Birth Control
formed in 1966 in Berlin from two other bands, the Earls and the Gents. The band was founded with a lineup consisting of Bernd Koschmidder (bass), Reinhold Sobotta (organ), Rolf Gurra (saxophone, vocals), Fritz Groger (vocals), Reiner Borchert (guitar), Hugo Egon Balder (drums), and Klaus Orso (guitar). Within five years of the band's formation all seven of the original members had departed, but the band continued under the leadership of long-standing members drummer (and later lead vocalist) Bernd Noske (who replaced Balder in late 1968) and guitarist Bruno Frenzel (who replaced Borchert in 1969).
Following the death of Frenzel in 1983, the group disbanded, but reunited in 1993 with only Noske remaining from the previous lineup. Other members of the reformed band included returning bassist/vocalist Horst Stachelhaus, as well as guitarist Rocco Zodiak and keyboardist Xaver Fischer.
Despite the death of mainstay Stachelhaus in 1999, the band continued under Noske's guidance, touring Germany and release new albums periodically following the turn of the century. In later years, former members Peter Föller (bass, vocals) and Zeus B. Held (keyboards) both returned to the fold as guest musicians at occasional concerts. The band came to an end on February 18, 2014 with the death of Noske.[1] The final lineup of the band consisted of Noske, bassist Hannes Vesper, keyboardist Sascha Kuhn, and guitarist Martin Ettrich.