---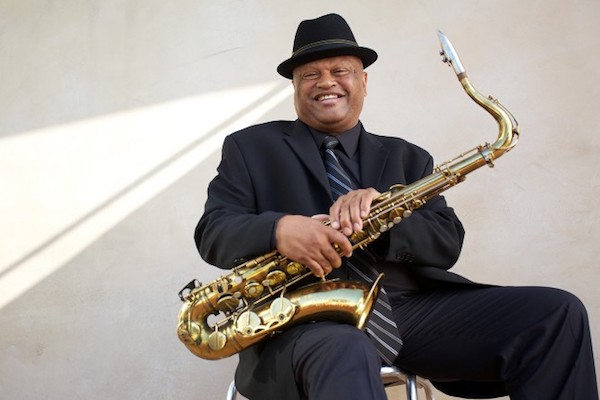 Azar Lawrence
grew up during an era of prolificacy and transcendence in Jazz music that to this day has stood the test of time. He's composed, produced and performed with acclaimed jazz luminary McCoy Tyner for over five years and Elvin Jones for many years. While very young Azar began playing with many jazz legends and at such an early age his first professional gigs abroad were when he was seventeen with Clarke Terry and Muddy Waters.
It is said that music is of a pure nature all around us and within us as well. This music is from the tones produced by every vibration. Throughout the universe every atom everywhere produces a tone whether we can hear it or not. This is commonly referred to as the music of the spheres. When we as musicians dedicate our lives to a certain daily practice in order to try to produce the purest vibration tones we can often send those tones onto and into others like laser beams. Whether one on one or in groups music can and does cause an uplifting or healing effect. Our vibrations are lifted and we feel better and we are better.
I received this great understandingas inspiration in words of guidance and musical encouragement early on from legendary masters whom I have had the honor and privilege to humbly study, learn from, and perform with all along the way. McCoy Tyner's reply to me when I asked him how could he play with me just having turned 19 years old after being with the incomparable John Coltrane, was "I think you feel the same way about the music that John did."
The great Elvin Jones told me that he thought that I had the "same kind of energy" that Mr. Coltrane had and "that was what was needed from me."
Miles Davis told me when I was asked to join his band in the mid 70's that the reason he wanted me to come aboard was because he "had not heard tenor sax since John Coltrane until me."