---
Gawain Glenton & Silas Wollston
---
Biography Gawain Glenton & Silas Wollston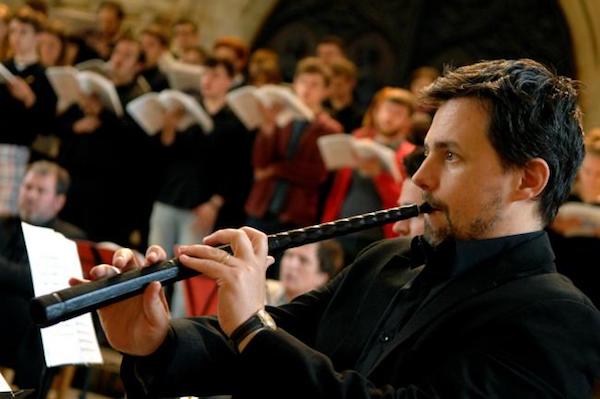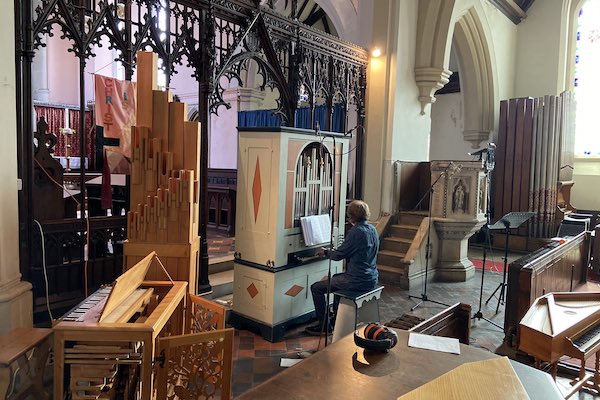 Gawain Glenton
Gawain's work as a soloist and an ensemble musician takes him all over the world. He performs and records with many leading international groups and directors, such as Il Giardino Armonico, l'Arpeggiata, Concerto Copenhagen, Les Talens Lyriques, Concerto Italiano, Barokksolistene and the Nederlandse Bachvereniging. Gawain is a member and co-director of The English Cornett & Sackbut Ensemble, with whom he has recorded several acclaimed CDs, including 'The Spy's Choirbook' with Alamire - winner of the 2015 Gramophone Award for Early Music. Gawain is the founder/director of In Echo, whose debut CD 'Music in a Cold Climate' (Delphian) received stellar reviews and broke into the top-10 of the UK classical charts.
Now based in the UK, Gawain spent several years living in Basel where he studied with Bruce Dickey at the Schola Cantorum Basiliensis. As a result of these years abroad, Gawain is closely involved with ensembles such as Ensemble Leones and the Basel-based I Fedeli. In the UK, Gawain also works with ensembles such as Arcangelo, Fretwork, The Illyria Consort, The Dunedin Consort, The Taverner Consort, La Nuova Musica and I Fagiolini.
Gawain's research and expertise in the field of ornamentation has also led to him becoming increasingly in demand as a coach for both singers and instrumentalists. His experience as a professional singer and multi-instrumentalist also helps to make him a highly versatile musician. Very much at home in the rich musical world of the 16th and 17th centuries, Gawain also enjoys expanding the repertoire of the cornetto, either by performing new and challenging contemporary music, or by working with other musicians from the rock, pop and folk worlds.
Gawain is working towards a doctoral study of Italian diminution treatises at Southampton University (funded by the AHRC as part of the South West & Wales Doctoral Training Partnership).
Silas Wollston
Recognised as a leading early music specialist, Silas Wollston has combined performance and scholarship in a varied career. A longstanding member of the English Baroque Soloists and The Bach Players, he performs on harpsichord and organ with early music orchestras and ensembles, as well as in duo partnerships and as a soloist. A former chorister, he studied the organ with John Scott before taking up an organ scholarship at Trinity College, Cambridge. He then went on to study harpsichord and early piano at the Guildhall School of Music and Drama and the Conservatoire Royale in Brussels.
Beyond his career a performer on keyboard instruments, Silas also has much experience as a choral director and an academic lecturer. As Director of Music at Queens' College, Cambridge, between 2011and 2015, he greatly enhanced the profile and reputation of the choir, issuing recordings with Orchid Classics. He is now part of the choral directing team at the Royal School of Church Music. He lectures in fugue and stylistic composition at Cambridge University and is a council member of the Handel Institute. His research interests include 17th-century violin-band music, especially the music of Matthew Locke, and Handel's compositional process.