---
Eleni Karaindrou & Camerata Orchestra
---
Biography Eleni Karaindrou & Camerata Orchestra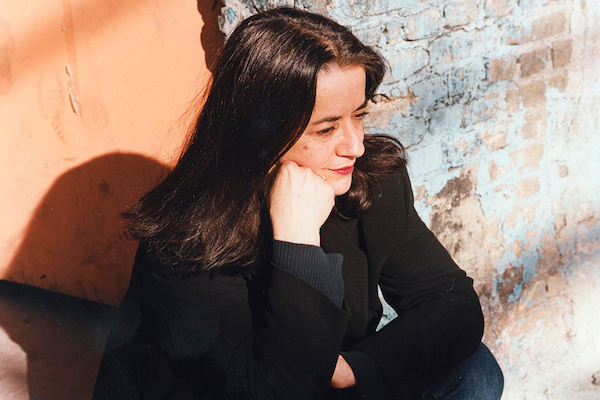 Eleni Karaindrou
"Greece's most eloquent living composer" in the words of Time magazine – was born in Teichio, a mountain village in central Greece. She still retains vivid memories of the sound world of her childhood: "the music of the wind, rain on the slate roof, running water. The nightingale's singing. And then the silence of the snow." Sometimes the mountains would echo to the sound of flutes and clarinets played at village festivals. "I still have a strong memory of the Byzantine melodies I heard in church and the continuous voices of the men accompanying the chanter," she has said. Resonances of this sound world, imbued with the history and suffering of her native land, have found their way into the many scores she has composed for film, TV and theatre in the past four decades.
Karaindrou studied piano and theory at the Hellenikon Odion in Athens, but remains essentially an instinctive, self-taught composer. When Greece's military junta compelled her to leave her country in 1967, she moved to Paris, where she went on to explore ethnomusicology and deepened her understanding of the musical culture of her childhood. On her return to Greece, she founded the Laboratory for Traditional Instruments at the ORA Cultural Centre. She remains an active campaigner on behalf of her country's musical traditions.
Karaindrou has also been fascinated by film from childhood, when she watched an open-air cinema from her bedroom window on summer nights. By the 1970s she was writing film and theatre scores, and her artistic development reached a turning point in 1979 with her music for Christoforos Christofis's Periplanissi (Wandering) when she discovered a new freedom to respond to the movement of the camera and the luminosity of the film rather than merely the content of the screenplay.
Karaindrou had a highly productive collaboration with the Greek film director Theo Angelopoulos (1935-2012), a long-running partnership charted in a sequence of releases in ECM's New Series: The Suspended Step of the Stork (1991), Ulysses' Gaze (1994), Eternity and a Day (1998), The Weeping Meadow (2003), and Dust of Time (2008). Her music for theatre was highlighted in Concert in Athens, an exceptional live recording from November 2010, featuring longtime collaborator, oboist Vangelis Christopoulos, US violist Kim Kashkashian, Norwegian saxophonist Jan Garbarek and the composer herself. Reviewers highlighted the evocative, haunting quality of the music that is Karaindrou's hallmark, music which paradoxically seems so well suited to the images it accompanies, yet speaks so eloquently in its own right.