---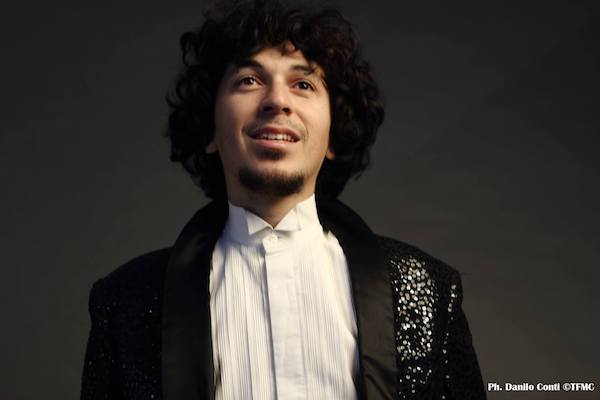 Evandro Reis
is a singer, guitarist, composer, born in Sao Paulo (Brazil) in June 1979.
Reis grew up in a family of musicians, starting to play at a really early age: he began playing the guitar at the age of 7 and never stopped since then.
He learned to sing from his mother, aunts and uncles which were all musicians.
Later, when he turned 13, he founded a band with his cousins and recorded a CD with two songs composed by him.
He studied classical guitar at the Santa Cecilia Conservatory (Sao Paulo) and at the ULM (Free Music University).
Evandro recorded his first album, entitled "Até O Amanhecer", in 1999.
Some years later he met the Italian producer Giacomo Bondi with whom he worked on the production of numerous albums, co-producing also the compilations "Latin Vibe 1" and "Latin Vibe 2".
Evandro Reis played in many venues in Italy and has also worked, as musician, for the Costa Crociere cruises.
His career as a soloist continued, thanks also to the assistance of Giacomo Bondi, and together they published Reis' second album, entitled "EVANDRO REIS", and presented it at the 2006 MIDEM in Cannes.
Evandro was also featured on the Italian national radio station "Radio RAI UNO" in the program "Brazil" and at the Brazilian Embassy in Rome where he had the chance to perform live. One of Evandro Reis' most exciting and memorable performances surely was the one with the famous Italian singer JOVANOTTI at the concert-event "LIVE 8" in Rome in 2005.