---
Biography Jacob Gurevitsch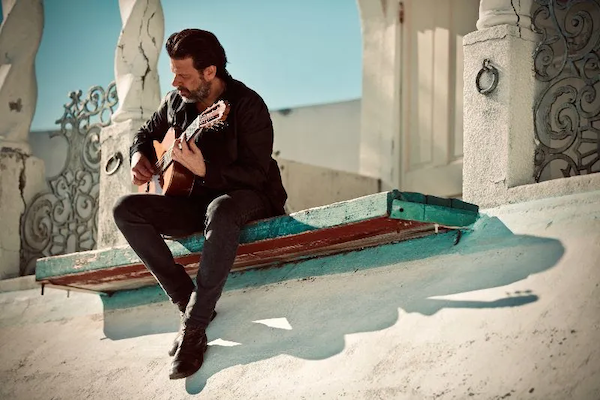 Jacob Gurevitsch
Residing in Copenhagen, Jacob has a litany of cultural paths that have led him back to Denmark, having travelled plenty and spent much time living and learning in both Buenos Aires and Rio De Janeiro. The bulk of the recordings on Yellow Spaceship took place in Denmark but Jacob's creative hideout in Palma, Mallorca has been integral to his songwriting process. And it is Majorca where Buika, the flamenco singer with attitude who takes the vocal reins in Melancolía, originally comes from. The song drips with emotion, an exploration of love and beauty and a recourse for painful times. Danes are known for their tendency towards melancholy, although here, the grey Nordic despondency makes way for a kind of poetic wallowing that compliments the Spanish guitar and singing. The song also represents a massive turning point in Jacob's life after a great friend passed, a movement in which appreciation of people and things became the key to life. It was at the funeral of his friend he heard a perfectly poetic make-believe about how his beloved pal had taken off into the sky in a 'Yellow Spaceship' with an errand to spread his charisma.
Jacob was drawn to the Spanish guitar during his late twenties and found himself playing bolero, a nineteenth century Cuban voice and guitar tradition. He began practising on nylon strings two hours a day, his first committed training since his student days at the Conservatoire in Copenhagen. Whilst he is at pains to make clear that he does not play flamenco it is the minor sounds he is most fond of and no surprise that the most common chord within the flamenco songbook is A…minor.
Other collaborations featured include his renewed musical match with singer and fellow Dane and friend Mark Linn on Breathe, where a familiar Spanish guitar billows along a slow jazz beat accompanied by a coiling violin and the smokey, honey drenched vocals. On Le Ville, Alice Carreri and Jacob serenade each other on the banks of the Seine (in truth, the Nyhavn on Copenhagen's urban shores). Alice is a long time member and performer in Copehagen's Don Gnu performance collective. Song for Sol is dedicated to Jacob's goddaughter Sol, written in Mallorca on the day of her 10th birthday and features Lars Vissing on trumpet. And to Finus, replete with orchestral pastures, it is the track named after Jacob's grandfather whom looking back during these turbulent recent years, he sees as a creative catharsis to Jacob Gurevitch the musician, an incredible support.
Jacob recently teamed up with Turkish electronic explorers Islandman as part of their new album and there is a tour, finally, in the midst which promises to see Jacob in cultural centres across Europe, or perhaps if you're lucky, in a sea facing lounge watching the sun slowly set across the Mediterranean.