---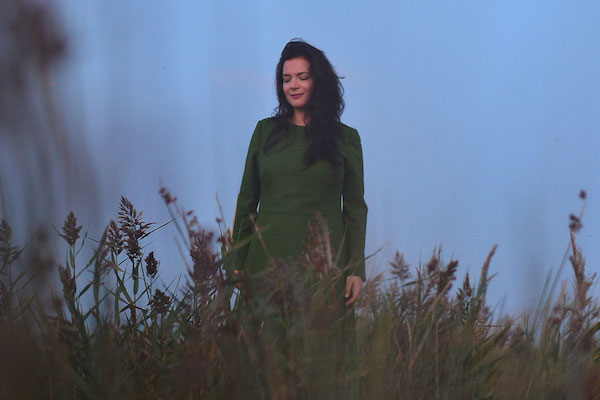 Elina Duni
Born into an artistic family in Tirana, Albania, in 1981, Elina Duni made her first steps on the stage as a singer aged five, singing for National Radio and Television.
In 1992, after the fall of the communist regime, she settled in Geneva, Switzerland, with her mother, where she started studying classical piano and thereafter discovered jazz.
She went on to study on the jazz programme at the Hochschule der Künste in Bern. During this time, she formed the Elina Duni Quartet with Colin Vallon on piano, Patrice Moret on double bass and Norbert Pfammatter on drums. This represented a return to her musical roots, a combination of Balkan folk songs and jazz.
After two albums, "Baresha" (2008) and "Lume Lume" (2010), both on Meta Records, the quartet went on to release for ECM in 2012, "Matanë Malit" (Beyond the Mountain) and in 2015, "Dallëndyshe" (Swallow), which were praised by the wider European media for their lightness as well as their subtle manner of exploring Albanian folklore.
In 2014, Elina Duni released her first album as a singer-songwriter in Kosovo and Albania, entitled "Muza e Zezë" (The Black Muse).
In 2017 Elina Duni was one of the recipient of the Swiss Music Prize and started three new projects:
A duo with the highly acclaimed london guitarist: Rob Luft
"Tribute to Billie Holiday" with pianist Jean-Paul Brodbeck
"Aksham", a quintet featuring pianist Marc Perrenoud and trumpet player David Enhco
The new project entitled "Partir" featuring Elina Duni as a soloist (accompanying herself on piano, acoustic guitar and percussion), will be released on record the 27th April 2018 on ECM.