---
Biography Linda Nicholson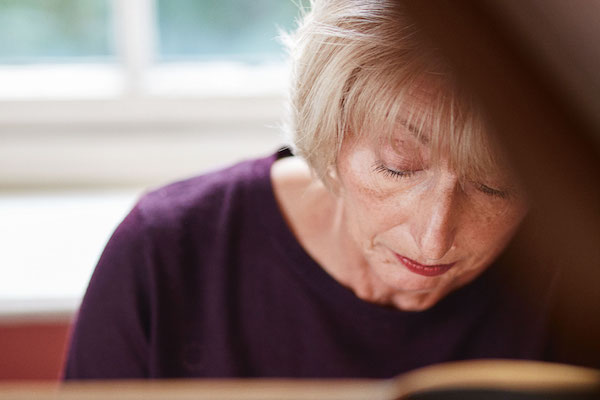 Linda Nicholson
is one of the foremost keyboard players specialising in the performance of baroque, classical and early romantic music on instruments of the period. After studying at the Royal College of Music and London University she won the first two international competitions held for the fortepiano, namely the Concours International du Pianoforte in Paris and the Festival of Flanders Competition in Bruges. Since then she has gained an international reputation, performing in major festivals and concert series throughout Europe and the Far East. Her broad repertoire encompasses solo works, chamber music and concertos.
She has performed many of the Mozart concertos with outstanding period orchestras, for example Les Arts Florissants, The Academy of Ancient Music, The Orchestra of the Age of Enlightenment, and the Capella Coloniensis. With the latter she made three CDs of Mozart concertos in a co-production between Westdeutscher Rundfunk and Capriccio.
Linda is a founder member of the London Fortepiano Trio, and has worked for some twenty years with the distinguished violinist Hiro Kurosaki. Together they recorded the complete Mozart violin sonatas for WDR/Erato: this set of four CDs won the Japanese Academy Award and was the highest selling classical recording in the year it was released. They have just finished recording the complete Beethoven violin sonatas for WDR/ACCENT, which are being released in 2009-10.
Solo recordings in recent years include Scarlatti sonatas (WDR/Capriccio), Beethoven Bagatelles and other pieces (ACCENT), Mozart piano sonatas (ACCENT), which won the Diapason d'Or, and works for piano by Carl Loewe.
In addition to her performing activities Linda frequently gives masterclasses, most recently in Warsaw as part of the Early Music Festival in Wilanow and at the Konservatorium in Vienna. She has been a juror for the fortepiano competition of the Festival of Flanders for many years, as well as for various other competitions all over Europe.
Together with Alan Rubin Linda has created one of the major European collections of keyboard instruments ranging from the late sixteenth to the early nineteenth centuries. Direct contact with original instruments in fine playing order has given Linda an unique insight into the particular characteristics and technical demands of each one: her performances are regularly praised for the beauty and variety of sounds which she is able to conjure out of the keyboard, whether it be harpsichord, clavichord or fortepiano.