---
Album info
Album including Album cover
1

Sirkka's Dream

05:22

2

Cut It Out

03:56

3

Cricket

04:18

4

Teamwork Salad

05:07

5

Rollin With Oti

04:03

6

Last Call At Bovi's

02:21

7

Swingset

04:13

8

In Walked Willis

05:28

9

Jazz Hands

02:21

10

Coming Home

03:25

Total Runtime

40:34
Info for Crickets

A Nashville mainstay, Phil Madeira was Americana before it was a thing. His venerable pedigree as a singer-songwriter, multi-instrumentalist, producer and arranger is assured, backed by Grammy-winning credits and a lengthy discography boasting collaborations with Garth Brooks, Emmylou Harris, The Civil Wars, Elvis Costello, Alison Krauss, Toby Keith, Amy Grant, Mavis Staples, Keb Mo', Bruce Hornsby and Vanessa Williams. Yet when this musician's musician sits at the piano backstage or at home, it's jazz-blues riffs that he noodles. On April 26, Mercyland Records will release Madeira's first instrumental album, "Crickets," comprised of ten new songs that he wrote and produced for a jazz quintet.
The straight-ahead jazz rhythms and bluesy harmonies Madeira scripted for "Crickets" harken back to another jazz era.
"It's slightly sophisticated blues, right out of the 50s and 60s playbook. I can hear bits and pieces of what turned me on as a kid – Ramsey Lewis and Herbie Hancock, and of course, Monk, whom I later discovered. I composed the music that became 'Crickets' thinking I would pitch it to a music licensing company for use in film. But then I realized that I had created something far more personal," said Madeira, who recorded all ten songs in one day accompanied by Aaron Smith (drums), James Hollihan (guitar), Rahsaan Barber (saxophone) and Chris Donohue (bass).
"Crickets" swings with a cool vintage swagger as rendered by the breezy grace of the free-spirited quintet. Madeira's piano skips with lilting joy through a panorama of melodies and grooves. The acoustic instrumentation makes it sound live – organic, spacious and unpretentious. The players weave in and out of the spotlight without ever infringing upon each other's turf, taking equitable turns to solo. There's a palpable lightness of being throughout the album, mirroring Maderia's own grounded persona.
Madeira's co-producer on the session was Sirkka Svanoe Wood whose first name in Finnish means cricket, which is one of the inspirations for the album title. But there was another.
"All of my records up to this point have been lyrically oriented. This is the first instrumental record I've recorded, hence 'Crickets'…as in not a word," explained Madeira.
Last year, Madeira landed on the Billboard jazz albums chart for the first time with "Providence," a vocal record that veers into jazz, chronicling his stories of growing up in Rhode Island. Guitarist John Scofield guested on that date. Madeira has been in Harris's Red Dirt Boys band for eleven years playing piano, guitar, accordion and singing. The seeds of his multi-instrumental prowess were sown after he went from drums to piano when struck by the desire to write songs, before picking up the guitar. He got his professional start in the mid-70s playing with Christian Contemporary Music guitar great Phil Keaggy, leading to the move to Nashville in 1983 where he has been based ever since. Madeira quickly became a fixture there by playing a variety of instruments as a first-call session ace, songwriter, arranger and producer for a lengthy list of country, CCM and pop artists, many of whom were seminal in creating the Americana sound. He has won Grammy and Dove awards as a songwriter, a Nashville Music Award as best keyboardist and an ASCAP award for humanitarian work. "Crickets" is his eighth solo outing.
Phil Madeira, piano
Aaron Smith, drums
Chris Donohue, double bass
Rahsaan Barber, saxophone
James Hollihan, guitar
Recorded by Sean Sullivan at Sound Emporium, January 4, 2019
Co-produced by Sirkka Svanoe Wood
Produced and mixed by Phil Madeira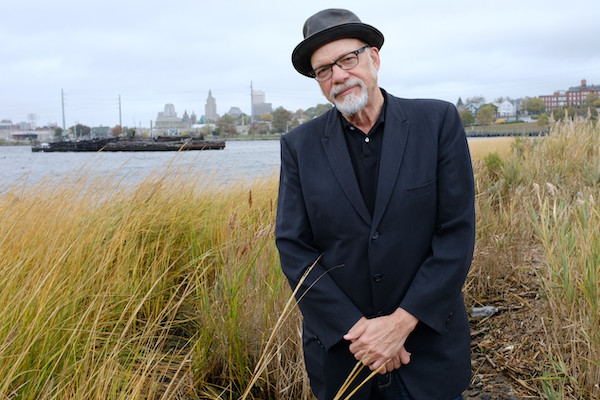 Phil Madeira
is a Nashville-based musician, artist, songwriter and producer.
Phil has been a behind-the-scenes shaker and mover as a band member (Emmylou Harris; Red Dirt Boys, Buddy Miller, The Phil Keaggy Band) and session musician/songwriter (Alison Krauss, Mat Kearney, Old Crow Medicine Show, Buddy Miller, Garth Brooks, Toby Keith, Keb' Mo', Amy Grant, The Nitty Gritty Dirt Band, The Civil Wars, Julie Miller, The Band Perry, Mavis Staples, and many more).

This album contains no booklet.