---
Album info
Album including Album cover
1

Gogopoints

05:12

2

Gogopoints (Paul Frick Remix)

05:48

3

Drips (Stimming Remix)

08:32

4

Bubbles (Ryvage Rework)

04:23

5

Drop My Mind (Kaito Remix)

08:28

6

Marimbadots

06:24

7

On My Mind

05:55

Total Runtime

44:42
Info for Drops & Points Reworks

Multi-talented musician and composer Pascal Schumacher opens up new horizons. In collaboration with the french guitarist Maxime Delpierre (Jane Birkin, Rachid Taha, Mick Jones, Damon Albarn, Jeanne Added) and Collectif Scale (scenography) he seeks the boundaries between contemporary classic, jazz and minimalist electronics.
Drops & Points sets Pascal Schumacher's experiences and influences to music in a very personal way. He mixes classical, jazz and pop music with minimal electronic sounds, called modern classic, although Pascal Schumacher himself considers each classification obsolete. To him, music is a single, limitless playground. Using volumetric effects, narrative images, video mapping and lighting he created an immersive show, producing visual animations that accompany the live music in real time. Its a unique visual universe mapped onto the live music that is breezy, floating, impactful, rhythmic and dynamic.
"The music is ethereal and dreamy, a pastel soundscape achieving a lovely anthemic quality towards the end as the aural sky widened. Vibraphone floated like dense fog and the guitarist avoided any Bill Frisell-ian cliché. Steve Reich would have found this mesmerizing." (The New York City Jazz Record)
"D&P feels like a wonderful, well-balanced suite in 7 chapters (…) The new album nestles besides the new Nicolas Jaar, though the latter's album is much more extrovert and politically charged than this one. Yet there are unmistakable similarities: for example, the musicality driven by electronics, as well as the creative freedom that opens up the door for electronics" (WrittenInMusic)
Pascal Schumacher is a composer and vibraphone player from Luxembourg. In the past he has already worked with the likes of Francesco Tristano, Bachar Mar-Khalifé, Jef Neve, Kenny Barron, Magic Malik and Nils Frahm.
Pascal Schumacher, vibraphone, piano, synthesizer, musical direction
Maxime Delpierre, guitar, synthesizer
Martha Khadem-Missagh, violin
Émilie Bongiraud, violin
Jean-Francois Mein, viola
Raju Vidali, cello
Jeff Herr, drums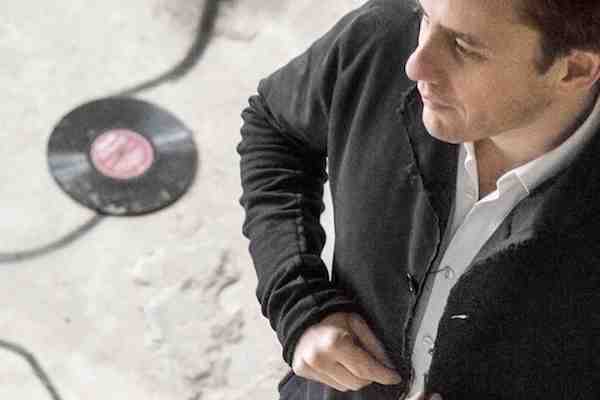 Pascal Schumacher
studied classical percussion, jazz vibraphone and musicology at music conservatories in Luxembourg, Strasbourg, Brussels and The Hague.
He holds a Master's degree in musicology from the Marc Bloch University in Strasbourg, and another in music with a focus on jazz vibraphone from the Koninklijk Conservatorium in The Hague.
He has won many awards, including the Belgian Django d'Or (2005), Music:LX (2012), ECHO Jazz (2012), JTI Trier Jazz (2014) and was selected for the Rising Stars program organized by the European Concert Hall Organization (2009 / 10).

This album contains no booklet.