---
All The Shimmering Things Keeno
Album info
Album including Album cover Booklet (PDF)
1

All The Shimmering Things

05:07

2

Is This The Way?

05:38

3

Tree Houses

05:10

4

Hidden Peaks

05:05

5

Light Cascading

04:33

6

Nightingale Valley

04:48

7

Jungle Ballet

04:34

8

Amethyst

03:47

9

Daydreaming

06:00

10

Guesswork

05:18

11

Piano Only

04:59

12

Cosmic Creeper

05:40

Total Runtime

01:00:39
Info for All The Shimmering Things

Keeno's third full length album, 'All The Shimmering Things', is a gorgeous body of work that truly transcends the dancefloor, offering maturity and depth far beyond his years.
From the majestic flutterings of 'Light Cascading' to the breathtaking euphoria of 'Cosmic Creeper', the album elevates into a world of brilliantly constructed sonics, arrangements and melodies, seemlessly crafted with care and precision.
The journey is made complete by guest vocalists Becca Grey, Abbie Rose and Kailaa, whose exquisite lyrics perfectly fuse the album's themes with notable sophistication. Such a finely balanced combination creates a collection that is guaranteed to charm loyal fans and new comers alike.
Keeno's debut album 'Life Cycle' turned drum & bass on its head with its fresh approach to compositon and instrumentation, receiving universal praise from fans and artists across drum & bass and beyond. This pinnacle moment was the start of a continuous rise for Keeno, leading him to take his music from UK festival stages to club shows in Australia and New Zealand.
'All The Shimmering Things' expands and improves on everything that we love about Keeno's music and is sure to be one of the finest drum & bass albums in 2017.
Keeno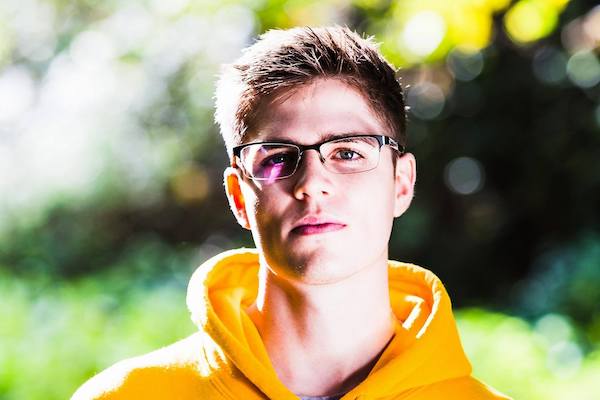 Keeno
Having been named in Knowledge Magazine's top 20 producers to watch out for in 2013, Keeno has come a long way.
December in the very same year saw the release of his 6 track EP 'Nocturne' featuring vocals from Louisa Bass and co-producer and long time friend Whiney. With BBC Radio 1 airtime from the likes of Friction, B Traits and Mistajam the EP grabbed the attention of the scene and shortly after in May 2014, Keeno released his debut album 'Life Cycle'. A stunning release containing 14 tracks demonstrated his ability to add orchestral and cinematic elements to Drum+Bass while retaining a strong dance floor impact.
Keeno's production aside, his mixing technique is equally as precise, so much so that he launched the '60 Minutes of Med School' series on BBC Radio 1 and 1Xtra. Ever since he has been one of Med Schools highest tier DJs, headlining shows across the globe.
Three years on from his first release, Keeno's prowess in the world of drum & bass continued to grow to new heights with the release of his second album 'Futurist'. The album once more stunned critics and contemporaries alike, cementing this young artist as one of the most exciting talents on the circuit.
Come 2017 and he is a household name in the international scene. In a further display of his musical talent in the form of: 'Music for Orchestra: Drums and Bass'. The four-track EP, inspired by his move to Bristol, displays his true talent in producing music that beautifully bridges the gap between two disassociated genres beautifully, but with effortless flair.
His third studio album 'All The Shimmering Things' is perhaps his most exquisite body of work to date. Broad and versatile, this album delivers not only Keenos signature orchestral style, but high octane slammers and dancefloor primed rollers alike. Critically acclaimed and hailed by Andy C as a' masterpiece…superb…and a real journey' it's safe to say this composition is everything we have come to love about Keeno, and more.

Booklet for All The Shimmering Things