---
Album info
Album including Album cover
1

This Earth

04:52

2

A Feeling

05:53

3

Far Away 24 Bit Master

04:59

4

Half Time

05:01

5

Black Iris

05:05

6

Let It Go (Rkw MIX)

06:10

7

Let It Go (Goloka MIX)

05:15

8

Let It Go (Goloka Orchestra Sunrise)

04:33

9

L'attitude 24 Bit Master

05:47

10

Fantasy

05:36

11

Fantasy (Hideo Kobayashi Deep Vocal - Digital Edit)

03:26

12

Elijah

04:54

13

Sunfish

04:52

14

National Dobro

05:55

15

National Dobro (Chris Coco MIX)

07:30

16

Midnight

05:02

17

Parkour

04:53

18

Lay Your Love

04:58

19

Waterfront Dub

04:56

Total Runtime

01:39:37
Info for Electrosensitive (Remastered)

Eaturing collaborations with the likes of Sharon Musgrave (lead vocalist on the classic Bassomatic track "Fascinating Rhythm") on "Fantasy", Juanita Grande on the Parisian dubby tune "Far Away", and fellow chill out DJ and producer Chris Coco on the bluegrass tech house "National Dobro", all in all this is a perfect eclectic album by Afterlife. Electrosensitive is an album that you would be as happy to play at home to ease you into your day, or play in the intimacy of an exclusive hilltop villa as the accompaniment to that perfect poolside moment.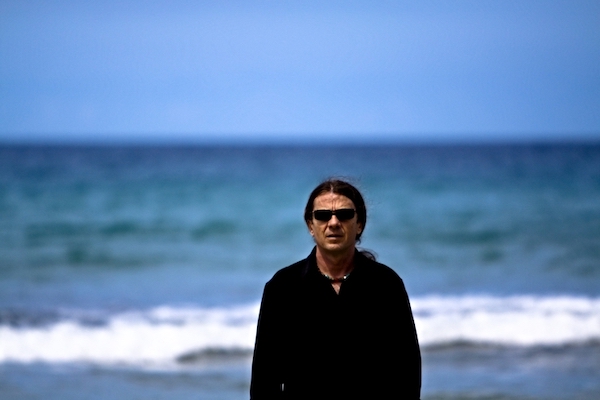 Steve Miller
is Afterlife. The top UK Downtempo producer. The most played artist in Ibiza, at least at the beach bars and anywhere into lush, lilting, chilled and totally saturated sounds of impeccable taste. He is the sunset phenomenon, purveyor of deep and soulful music. As AFTERLIFE and LUX he created both opening tracks on Café del Mar vol.7 and 2 further tracks on Café del Mar vol.8. With previous tracks also on volumes 3, 4 and 6. Steve produces Chill classics as his Simplicity 2000 album has proven. Steve has been producing for a long while and has worked with K - Klass, Jose Padilla, Chris Coco, Lenny Ibizarre, Cathy Battistessa, Matt Black and others too numerous to mention. He comes from a latin jazz/reggae/house background cutting his engineering and production techniques with the legendary Karl Pitterson who produced Handsworth Revolution by Steel Pulse and engineered the Exodus album for Bob Marley The first ever Afterlife gig was played at The Glade in Glastonbury Festival 2000 to a very surprised audience - they were not expecting chillout but loved it all the same. Other gigs in Ibiza during july that year including the exquisite Dreamdaze at Kumharas, Pacha Playa, Base Bar and rounding off by headlining at Cafe Del Mar 20th anniversary along with A Man Called Adam, Mandalay, Levitation and Trumpetman. The gig was televised by MTV . During 2002 Steve played the sunset at Café Mambo before going on to chill the crowds at The Roof Terrace at Pacha, Ibiza every week complementing Roger Sanchez in the main room on his Release Yourself nights. His blissful remix of Another Chance was the only remix to be included on the the UK Number 1 hit single. He co-compiled Café Mambo with Pete Gooding and the new Osmoz series with ex Café del Mar resident Bruno. 2007 saw him create the Private Beach Club compilation for i-label condensing a typical 6 hour set into a 2 disc package starting with the freshest downtempo tracks to peak time party tunes. Vol 2 followed in the same style and Vol. 3 is on its way in 2009. "LET IT GO" signed to DEFECTED in 2008 proved to be an underground hit reaching no.3 at traxsource with full support from main room DJs worldwide. His most recent album of collaborations The Afterlife Lounge sees him hook up with other well known members of the chilluminati Chris Coco, Cathy Battistessa, Pete Gooding and Phil Mison including a remix of the Coldcut classic Return to Margin. The album is available at all good record shops or online purchase at www.i-label.uk.com You can listen to some of the tracks from the new album on this page and to listen to new material fresh from the studio go to www.theafterlifelounge.com and click on audio player/track list. here's a typical sample of the reviews... AFTERLIFE: I-LABEL THE AFTERLIFE LOUNGE "One of the most pleasing things about the last 12 months has been the decline in numbers of tacky chill-out albums. Clearly the cloth eared marketer/chancers have moved on. Theres still room for the big chill though and its good to know that masters of the genre can still do it. Steve Miller is one such master and in his Afterlife alter ego hes been responsible for some of the best chillers. This new album certainly will ensure he retains his status. The soundscape here is lush and cinematic and even if you never saw the sunset at the Café del Mar you can maybe hear what it feels like. " BLUES & SOUL May 2006 "Its dreamy, its epic, its everything you would expect" DJ MAG "Overall this is a superb LP that demonstrates perfectly the eclectic nature of chillout" M/8/M/8 M8 MAGAZINE "More than just music. This is a beautifully crafted album." PATHAAN "This barely left my CD deck for two weeks" BLAH BLAH "The sheer variety and scope of this LP more than secures a surefire hit. Well worth your attention" 4* Mr Sushi DMC "a musical experience with much to enjoy" IDJ "very,very, nice" UNPEELED "Stunning collaborations" Notion magazine "The Afterlife Lounge has a gloriously unfashionable feel to it which I warmed to.." THE BIG CHILL "Afterlife's heavenly chillout session" HOT PRESS "Champion of chill and remixer de jour for those wanting a horizontal retouch to their music" MOSOUL The Afterlife album "Electrosensitive" was released in 2009 and September 2012 saw the release of The White Island - a tribute to his second home - Ibiza.

This album contains no booklet.