---
Album info
Album including Album cover
I`m sorry!
Dear HIGHRESAUDIO Visitor,
due to territorial constraints and also different releases dates in each country you currently can`t purchase this album. We are updating our release dates twice a week. So, please feel free to check from time-to-time, if the album is available for your country.
We suggest, that you bookmark the album and use our Short List function.
Thank you for your understanding and patience.
Yours sincerely, HIGHRESAUDIO
1

The Things I've Seen

03:24

2

When I'm Old

03:34

3

Take Home To Mama

03:18

4

Chasing Paradise

03:15

5

High Roller

02:54

6

If You Stay

03:14

7

Good Woman

04:21

8

Burn Me Alive (feat. James Arthur)

03:50

9

Cease Fire

03:09

10

Could Have Been Happy

03:34

11

Solid Gold

03:34

12

I Believe

02:37

13

Dear Mama

03:16

14

Any Moment Now

03:28

15

Touch Yourself

03:22

Total Runtime

50:50
Info for Things I've Seen

British singer-songwriter Alex Hepburn released her new single "Take Home To Mama", via Warner Music France. The catchy track captivates listeners with its smooth vocals, groovy beats, and sassy lyrics, as she sings, "I'm not the girl you take home to your mama / I'm not the girl / I got you singing no, no, no, no / I'm not the kind you take home to mama." The soulful single was featured as the lead track on Amazon Music's 'Introducing' playlist of "outstanding songs by artists you'll wanna know" and Hepburn's image was also featured as the playlists cover. The cut, additionally, stormed up the Top 50 Global Pop DRT Charts within the first week of its release.
"Take Home To Mama" will be featured on Hepburn's forthcoming album, Things I've Seen, which is due out next month and serves as a follow up to "I Believe," the lead single off her EP, If You Stay, and Matrix & Futurebound collaboration "Live Another Day,"
Alex Hepburn, vocals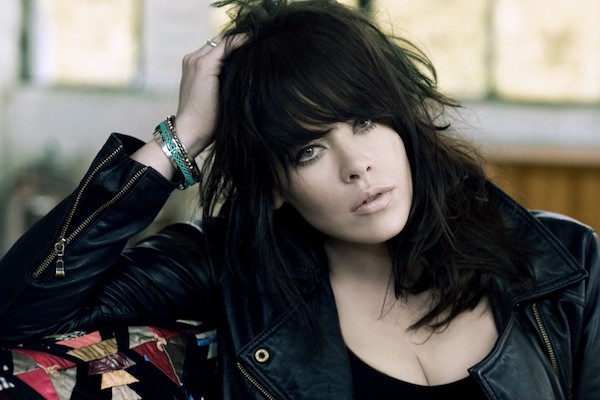 Alex Hepburn
"I put my heart and my soul into making my music as authentic and as true to me as possible. Unfortunately… I've lived through a lot of shit," states Alex Hepburn of her new album to be released end of 2018 "I have lot of baggage, but you have to find the positive in the situation you are in. My record and my words are always from the heart and I'm very, very proud of this record."
From Etta James to Janis Joplin, Mary J Blige to Adele, Alex Hepburn is the latest singer/songwriter in a long lineage of strong females who put their lives, their loves and all that entails on the line with every vocal performance. But this isn't posturing or affectation, Alex writes from experience and tragedy, taking her troubled and tortured past and transforming such darkness into an inspiring tale of optimism and hope with her raspy, gut wrenching vocals. Her new record is a resoundingly confident, emotional and frank soul/pop record and the work of an artist who has truly discovered herself vocally, lyrically, emotionally, sonically and spiritually.
Growing up, Alex had a great childhood and her parents played Jimi Hendrix, Nina Simone and James Brown around the family home, bending the ear of a young Hepburn towards Blues, Soul and RnB. But happy times were soon scuppered by financial stresses and ill health when aged 12, her dad suffered complications during surgery. "Dad suffered brain damage due to lack of oxygen to the brain and was given 6 months to live. The last time I saw him I knew I wasn't going to see him again. I remember saying, 'if you see God, thank him for all the bullshit.'" Having her childhood ripped away forced Alex to turn to music as a form of therapy using poetry then lyrics as solace and comfort. But just when she thought things couldn't become any worse, her younger sister committed suicide a month after her fathers passing. "As a result my mother and I became super solid; she's an incredible woman, one of the strongest women I have ever met. We helped each other and that pushed me into writing. I was suffering a lot." She further elaborates, "I feel like I've been cursed, I've been in a dark hole, but the more you suffer and the more shit happens, the more you can put into your art. The music I write has a backbone of pain, you don't sing the blues unless you know what pain is. You can't sing it if it's fake and I put everything into my music."
MySpace was the internet platform of the day and after uploading her songs, Alex soon reached a fanbase of over 500,000 views. "I didn't know I wanted to be a singer. It's a big dream. I worked loads of shitty jobs; I was a receptionist and a maid and my boyfriend kept saying 'you've got 500,000 views on MySpace, you should try and do something with this.'" Said boyfriend was looking for a singer to perform at an event in Paris and offered Alex £250 to sing 3 songs, an offer she jumped at. "It was great - I had a day in Paris!" She duly smashed it out the park and 4 days later was offered a deal with Warners. "This is how I became so successful in Europe," she states with a shrug in regards to her Pre Brexit takeover which saw her break the Top 10 in seven countries across Europe with her self penned breakthrough smash Under.
Soon she was touring with Lianne La Havas, Alex Clare and the inimitable Bruno Mars. "On the first night, I was so nervous and Bruno said 'don't worry, it's going to be great… BUT put that goddamn cigarette out and stop drinking whisky!" I learnt so much from him, he gave me advice, he's so professional. He's great." Alex then headlined throughout Europe, finding her die hards in Germany. "It was insane, it was like Eminem in The Real Slim Shady video - the first 2 rows had the same haircut as me! I wasn't used it, but it was amazing! I want success but it's not about the fame. It's about people appreciating the art, the hard work and your talent. For someone to say 'WOW I love what you have brought into this world,' makes me feel like I am worth something and what I'm doing is important."
Alex's main songwriting partnership came serendipitously in the form of Chris Ballard, son of Russ Ballard, writer of God Gave Rock n Roll To You. "A friend of mine booked me up for a session with Chris. He's insane, whacky and so much fun. We totally clicked and came up with our sound. We bonded immediately, he let me be me. It's amazing when you find your musical soul mate." She's now fearless and ready to put her stamp on her home turf. "Cracking the UK is very important to me. I do what I do, you know what, if you don't like me you don't like me." Producers came in the form of Craigie Dodds and Pete Boxta who took the contemporary twist on soul and hip hop that Alex and Chris created and solidified this into the album. The due have previously written and produced for Gorrilaz, Amy Winehouse, James Arthur, A$AP Rocky, Machine Gun Kelly and more.
Her new album tells a narrative from inception to completion, taking the listener on a journey like another London singer songwriter with a penchant for soul, blues, hip hop and heartache, the iconic Amy Winehouse. "Amy and I have the same references and touchstones. She is incredible but I see my journey as something very different to hers." Having been through such pain and suffering, she wants to give back and inspire. "I want to take negativity and turn it into positivity, it's the one thing I'm grateful for. A lot of people are scared to say they suffer, they would rather say 'let's party, let's drink, lets do drugs.' 90 percent of the world suffers. Every time something happens to me, I take that emotion and bang - I write a song. Music really saved me and what I want is a career. I'm not interested in pop songs, 5 minutes and goodbye. I'm in it for the long haul - this is my life and this is my time."

This album contains no booklet.