---
Album info
Album including Album cover
I`m sorry!
Dear HIGHRESAUDIO Visitor,
due to territorial constraints and also different releases dates in each country you currently can`t purchase this album. We are updating our release dates twice a week. So, please feel free to check from time-to-time, if the album is available for your country.
We suggest, that you bookmark the album and use our Short List function.
Thank you for your understanding and patience.
Yours sincerely, HIGHRESAUDIO
1

Still Rolling Stones

04:08

2

Rescue

03:35

3

This Girl

04:33

4

Your Wings

02:28

5

You Say

04:34

6

Everything

04:18

7

Love Like This

04:14

8

Look Up Child

03:03

9

Losing My Religion

03:29

10

Remember

03:58

11

Rebel Heart

04:06

12

Inevitable

02:40

13

Turn Your Eyes Upon Jesus

06:29

Total Runtime

51:35
Info for Look Up Child

Two-time GRAMMY Award nominee Lauren Daigle is back. After bursting onto the scene in 2015 with her platinum selling debut album How Can It Be, Lauren returns with a brand new album, Look Up Child, and new single "You Say". "Look Up Child has been in the works for quite some time and I'm excited to finally share it with my fans," says Lauren. "The studio has become my companion as I've poured all that I can into what is now a body of work that I deeply treasure." The first single from Look Up Child, "You Say," demonstrates a growth in Lauren's talent as a songwriter and vocalist. The song is both emotional and uplifting, a reminder to look inward to find strength in difficult times. "You Say" is now available across all streaming services and the official video can be viewed here. From catchy melodies, to reggae jive, sweeping orchestral ballads to back beat vibe, Look Up Child has transcribed the pulse of Lauren's veins into musical form. She adds, "Every part of the music experience, of Look Up Child, shares a profound love, deep rooted joy, and hopefully a connection to the music for people to share." Lauren Daigle is a two-time Billboard Music Award winner, a two-time Grammy nominee and an American Music Award winner. With a voice that is both smoky and sweet, Lauren Daigle has forged a unique sound that is reminiscent of the soulful, heart-in-throat vulnerability of Adele mixed with the raw power of Amy Winehouse. Her ability to connect with her audience has captured critical acclaim and recognition as the fastest-selling new artist for her genre of the last decade. Her debut album, How Can It Be, has been certified Platinum by the RIAA and has produced three certified Gold singles.
Lauren Daigle, lead vocals, background vocals
Dwayne Larring, guitar
Dwan Hill, organ, piano
Paul Mabury, drums, piano, programming
Jason Ingram, piano, programming
Tony Lucido, bass
Akil Thompson, guitars
Roland Barber, trombone
Morgan Harper Nichols, background vocals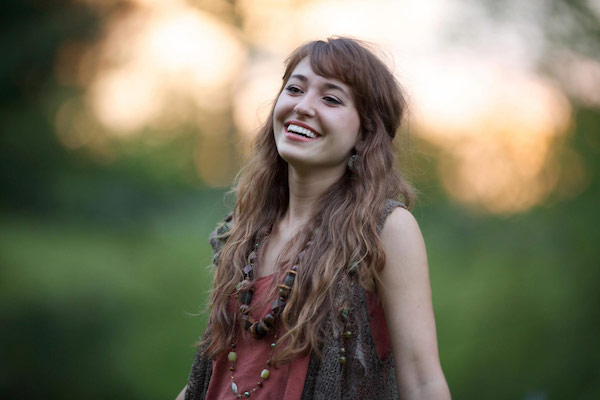 Lauren Daigle
Growing up in Lafayette, La., singer-songwriter Lauren Daigle had the opportunity to immerse herself in the soulful surroundings brimming with an eclectic mix of zydeco, blues and Cajun music. These diverse sounds inform Daigle's colorful, distinct brand of worship music.
From a young age, Daigle always had a penchant for singing, but it took a long time for the dream of pursuing music full-time to cultivate in her heart, a maturation process the young 22-year-old doesn't take for granted. "The Lord started growing that passion in [me] and showing me it was possible, because in Louisiana a career in music is not the most logical choice,'" she says matter-of-factly, maintaining that a career in music didn't always seem like a practical choice.
It actually took a setback for Daigle to realize her ultimate calling. She contracted a serious, contagious virus when she was in high school that caused her to be out of school for nearly two years. Although Daigle was able to keep up with her studies through correspondence courses, homeschooling and eventually attending a charter school, the last two years of high school were an unusually isolated season for Daigle who was just coming into her own as a teen. However, it was this exaggerated period of loneliness that allowed the budding singer to become fully aware of her true desire to whole-heartedly pursue her musical aspirations. "Singing was becoming more than just a dream," she says. "It was becoming, 'How am I going to survive if I don't do this?'"
Daigle was constantly singing, but she had no idea if she was any good. "My mom called our house 'The Music Box,' because any time I was awake I would be singing," she shares. "I never noticed it. I literally sang all the time. My brother used to cry to my mom, 'Please make her stop. I can't hear Celine Dion any more, Mom!'"
With influences ranging from Adele, Amy Winehouse and Billy Joel, Daigle began leading worship at a small church. At the encouragement of her dad, she tried out for "American Idol" and ended up being a contender in 2010 and 2012. The rigorous audition process proved to be a path of personal growth.
Amidst the beckoning glow of Hollywood's enticing lights, Daigle says she began questioning the significance of it all, asking God, "'Why is this not mattering, honestly?' And He said, 'Because it's not worship.'" That was a turning point, a milestone where Daigle surrendered her vision of what her musical career was going to look like. "I was like, 'OK God, how about this? How about You just take my heart and just change it to whatever you want?'" Daigle admits.
Deciding to pursue a degree at LSU in Child and Family Studies, Daigle headed back home from "Idol" tryouts, all the while continuing to hone her craft and lead worship at church. While at LSU, she was asked to sing vocals on an EP a local band was recording. Centricity Music heard the demo and contacted Daigle, inviting her to attend an artist retreat in Winthrop, Wash., as a solo artist. When the front man of another band had to have an emergency appendectomy, Daigle was asked to fill in during a showcase at the retreat, allowing her smoky vocals to take center stage. Peaking the interest of Centricity's staff with her unique voice and magnetic personality, she began to forge a relationship with the label and was asked to sing background vocals on Jason Gray's hit single "Nothing Is Wasted." Centricity officially added her to their roster in 2013. Daigle is currently working on her first EP with producer Paul Mabury (Hillsong, Brooke Fraser), slated to release in early 2014.
"I've learned so much about myself," she says of the creative process. Daigle, who had never co-written with anyone until that retreat, has since co-written with some of the best and brightest writers in the industry today, including Michael Farren, Mia Fieldes, Seth Mosley, Jennie Lee Riddle, Lindsay McCaul, Leslie Jordan, Chuck Butler and Tony Wood, among others.
"The writing process is awesome because you go in and you meet complete strangers, and then you have this huge bond with them [after you write a song]," Daigle says. "The Lord has shown me what it is to have a craft and to serve and honor Him with it. That's what I've learned through this whole season."
Her deepest desire is to write music that opens doors for people to encounter her Savior. "If I can help people, even if it's with a three-minute song, just experience God, you never know how that will change the rest of their day or the rest of their life," she offers. "I just want people to be able to experience Him."
She recounts a recent event she was a part of where she led worship and was able to step back and soak in the voices singing in unison. She maintains that this gathering was a picture of what she wants her ministry to mirror. "God just allowed me to have a little piece of His throne room. He was like, 'If you can hear this one room, imagine what the whole earth sounds like to Me on a daily basis.' That just changed my life," she reveals. "I want to see that encounter everywhere."
Passionate about the plight of human trafficking, Daigle also hopes to use her platform to be a mouthpiece for those without a voice. It's an issue she's been fervent about since high school when one of her peers presented the then relatively taboo topic to her class. She's especially attentive to the teens in her audience, realizing what a crucial season of life they are walking through and wanting her music to be a compass for those in search of the dreams God is sewing in their hearts. "That's when He started crafting and cultivating what I'd be doing. That's such an important age, such an important time," she reflects. "So whether you're that age or 30 or 50 or 70, I just want people to be able to get a glimpse of God."

This album contains no booklet.