---
Album info
Album including Album cover
I`m sorry!
Dear HIGHRESAUDIO Visitor,
due to territorial constraints and also different releases dates in each country you currently can`t purchase this album. We are updating our release dates twice a week. So, please feel free to check from time-to-time, if the album is available for your country.
We suggest, that you bookmark the album and use our Short List function.
Thank you for your understanding and patience.
Yours sincerely, HIGHRESAUDIO
1

Apache

02:57

2

It´s Just Begun

04:12

3

Hot Wheels - The Chase

03:10

4

Space Funk

03:33

5

Think (About It)

03:26

6

Forty Days

02:22

7

Give It Up Or Turn It Loose

04:47

8

More Bounce To The Ounce

03:53

9

Get On The Good Foot

03:23

10

Ashley's Roachclip

03:37

11

Dance To The Drummers Beat

04:55

12

Rated X

03:53

13

The Mexican

03:13

14

Theme From S.W.A.T

03:27

15

X Breaks

02:11

16

The Breaks - Mix Tape

52:38

Total Runtime

01:45:37
Info for The Breaks (Deluxe)

Home counties born, music polymath Jules Buckley has been releasing teasing tracks from this album through the summer. First there was his version of 'Apache', then there was 'X Breaks' which was quickly followed by the cover of 'Space Funk'. All three confirmed the promotional material that suggested that the parent album was to be joyous and intriguing celebration of "the much-loved, culture-defining music that birthed the Breaking scene and influenced hip hop and scratch DJs in the Bronx since the 1970s." The album's remaining 12 tracks don't disappoint either; they perfectly fit the mission statement – all are big and brash memory jerkers and betray Buckley's passion for the genre.
Amongst the featured tunes are 'Give It Up and Turn It Loose' (feat. Mr Switch), 'Get On The Good Foot', 'Think' (feat. Vula), 'Dance To The Drummers Beat' as well as well-loved and much sampled TV and cinema themes like 'Theme From Swat'. The big, swirling, all-enveloping sound comes via the Heritage Orchestra which was co-founded by Buckley with Chris Wheeler in 2004. At any given time there can be between 45 -60 players so you can understand why we call the sound "big" and "all-enveloping". Adding even more punch to proceedings is 'Ghost Note' – a percussion-based collective based in Texas. Right now they're headed up by Snarky Puppy's multi Grammy-winning percussion duo of Robert 'Sput' Searight and Nate Werth. Adding to this guest list of Cecil B De Mille proportions are plenty of soloists.
Apart from those mentioned above, there's input from Mr Talkbox, Mattiel and Kamasi Washington. The garlanded sax man adds his distinct tones to 'It's Just Begun'. Originally recorded by the Jimmy Castor Bunch, this new version is huge and mightily percussive – but you could have guessed that from the guest list which we just outlined! Amongst the other highlights is 'Ashley's Roachclip'. The drum break from the original Soul Searchers' track has been sampled countless times. This new tweak features input from Cory Henry while the producers throw in snatches of 'Pump Up The Volume for added intrigue, not that it's needed. There's plenty of interest and intrigue running through everything here!
The Heritage Orchestra
Jules Buckley, Ghost-Note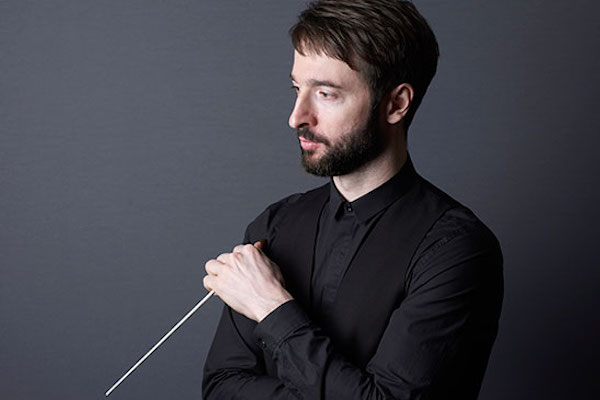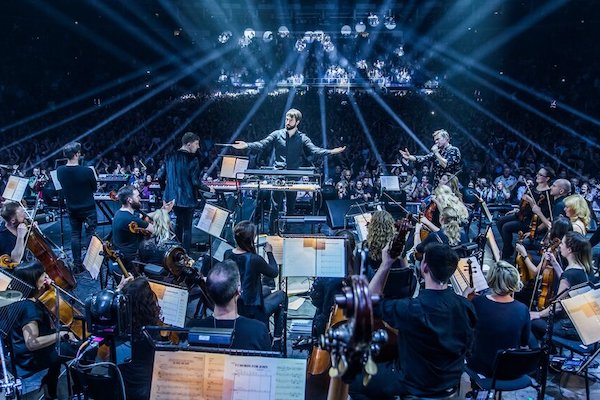 Jules Buckley
Conductor, arranger, curator and composer, Jules Buckley is a unique and rare breed of artist. He has collaborated with some of the most important musicians on the planet, trailblazing his way through a staggering discography of almost 70 albums - more than most artists achieve in a lifetime. He is a Grammy winner with two No.1 albums and the go-to orchestrator for some of the world's leading names in music. Through his mastery of non-classical orchestral music, he has pushed the boundaries of almost all musical genres by placing them in an orchestral context, earning himself a reputation as a pioneering genre alchemist.
Jules has key roles in three of the world's most in-demand and high profile orchestras. He is the co-founder and conductor of genre-smashing ensemble the Heritage Orchestra, Honorary Conductor of the Metropole Orkest following a 7 year tenure as Chief Conductor (2013-2020), and in 2019, Jules became Creative Artist in Association with the BBC Symphony Orchestra. This role has seen him lead them in a range of innovative projects beginning with an orchestral collaboration with vocal sensation Lianne La Havas at the Barbican in February 2020.
While performing these roles, Jules' career has seen a string of successive highlights and remarkable achievements, performances and recording projects with international acts. He has taken orchestras to London's Royal Albert Hall to present some of the BBC's most highly acclaimed, ground-breaking BBC Proms. Jules' 2015 'Ibiza Prom' in collaboration with BBC Radio 1 DJ Pete Tong, saw the Heritage Orchestra blow away a generation of dance music fans with a night of seminal dance music classics, while a partnership with BBC Radio 1Xtra saw Jules and his Metropole Orkest work alongside some of the UK's hottest grime acts including Wretch 32 and Stormzy. The following year he led the Metropole Orkest in a stunning tribute to his idol, music giant, Quincy Jones, a collaboration that continues to this day (performing in Paris, the USA and at Quincy's 85th birthday at the O2 in 2018 which saw the legend himself perform his hits to Jules' brand new arrangements).
Quite simply, by working creatively with artists and DJs, skilfully crossing genres and adding orchestral context, Jules is redefining the rulebook of orchestral music and the role of a conductor. He explains…
"It doesn't matter if genres seemingly clash, if the concept is strong, you can make anything happen. A great remixer can take any track and make something fresh out of it. This is my approach to orchestral work. I think long and hard to make it really connect and resonate with audiences."

This album contains no booklet.