---
Album info
Album including Album cover
1

I'll Be Doggone

03:01

2

Cannibals

03:31

3

Sunny

03:50

4

Just Like A Woman

04:15

5

Oh Darlin'

03:33

6

Pretty Ballerina

02:52

7

Honesty

04:06

8

Always On My Mind

03:42

9

Only The Good Die Young

03:48

10

Silver Thunderbird

04:27

11

Don't Dream It's Over

03:29

12

Love Train

04:37

13

Tea In The Sahara

04:18

14

My Father's Eyes

04:55

15

Dust and Diesel

04:40

16

Every Breath You Take

03:44

17

For No One

02:14

18

Third World Man

05:16

19

Let It Go

04:33

20

End Of The Road

05:06

Total Runtime

01:19:57
Info for Silver Thunderbird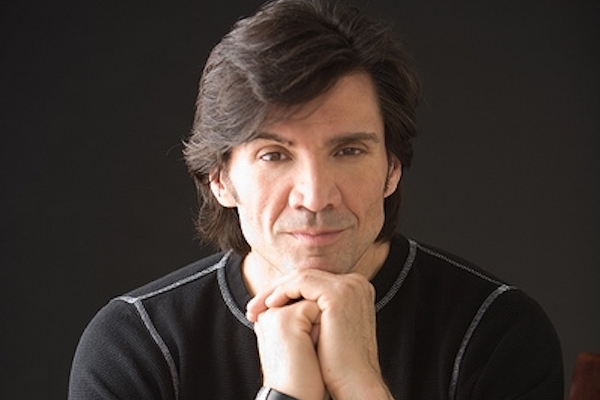 Perry Danos
hails from Chicago, where the blues went electric, and where, to this day, a boundless variety of sounds echoes through the city streets – from rock, blues and jazz to R&B, country and the Symphony. Reflections of that potent musical mix shine through his new jazz release, Swingin' on the Moon (GrandVista Music, Nashville, TN). The new disc is the latest achievement in a multifaceted, multi-city career.
Into his thirties, Perry could be found playing nightclubs and a variety of other venues for the Windy City's multi-cultured audience. "Chicago is filled with 'good timin', working class people who just have a different hunger for music," Danos says. "They're not a 'listening' audience, they're an interactive crowd of movers and shakers."
Ministering to the city's diverse community of music lovers, Perry fused his Greek heritage with his love of the classics ofAmerican song, becoming the polished, exciting jazz singer he is today, expert at satisfying the tastes of even the most fastidious music connoisseurs.
Then in 1995 he packed up his extraordinary music sense, street-smart attitude, and book of life lessons and headed for Nashville.
Since settling in Music City, Perry Danos has become a voice in demand. His talents have led him down a variety of musical roads. In addition to performing at numerous Nashville locales, he's appeared in music videos for country stars Shania Twain, Randy Travis and Gretchen Wilson. He can be heard on national TV and radio commercials for Toyota, Coke, Southwest Airlines, Kodak, Ford, Disney, Wendy's, Coors and Budweiser. He's played live corporate events for large companies like Ford, Radio Shack, Suzuki, Primerica, Boomtown Casinos, and many more. He's been privileged to entertain top political figures including George Bush, Bill Clinton and Al Gore.
An accomplished and versatile live performer, Perry has worked with DonnaSummer, Raul Malo, Wayne Newton, The Four Tops, Martina McBride, Leon Russell, Eddie Rabbit, Charlie Daniels, Three Dog Night, and the Pat Patrick Orchestra & Show Band.
Perry is the complete package: soulful jazz artist, crowd-pleasing entertainer, consummate professional. His passionate vocals and Mediterranean-flavored melodic sense reflect his Greek heritage, but he's thoroughly convincing in many styles of music. Whether he's recording a demo or singing live, Perry has the vocal ability – and the heart and soul – to make it authentic. "I think my ear is even better than my vocals," Perry admits, "and that enables me to adhere to the style of the music I'm singing."
His voice blends the smoothness of Tony Bennett with a bit of the heart-on-sleeve grit of Rod Stewart. With the first note, he's captured his audience, dazzling them with his enchanting style, charming smile, and natural wit. Perry's old-school artistry and musicianship make older audiences swoon, while his sophisticated energy engages the sensibility of younger listeners.
Perry Danos has a natural ability to focus his talents and select the perfect music for taking listeners on a thrilling journey into yesteryear. He has a superb voice, an R&B style, and a natural flair for singing America's favorite standards. He did not record Swingin' on the Moon as a typical nostalgia throwback, but as a personal preference, and with a pure affinity for the quintessential tunes that made American music great.

This album contains no booklet.