---
Album info
Album including Album cover
I`m sorry!
Dear HIGHRESAUDIO Visitor,
due to territorial constraints and also different releases dates in each country you currently can`t purchase this album. We are updating our release dates twice a week. So, please feel free to check from time-to-time, if the album is available for your country.
We suggest, that you bookmark the album and use our Short List function.
Thank you for your understanding and patience.
Yours sincerely, HIGHRESAUDIO
1

Where Am I Going? ((Take 1) May 27th 1969)

08:27

2

Where Am I Going? ((Take 2) May 27th 1969)

07:37

3

Where Am I Going? ((Take 3) May 27th 1969)

08:03

4

Grits, Beans And Greens ((Take 1))

05:54

5

For Members Only ((Take 1))

07:25

6

Where Am I Going? ((Take 1) Breakdown)

04:18

7

For Members Only ((Take 2) Full Version)

06:34

8

Where Am I Going? ((Take 2))

06:18

9

Grits, Beans And Greens ((Take 2) Breakdown)

00:57

10

Grits, Beans And Greens ((Take 3))

06:21

11

Rumpus ((Take 1) Full Version)

07:45

12

Where Am I Going? ((Take 3) Full Version)

09:41

13

Rumpus ((Take 2) Breakdown)

00:31

14

Rumpus ((Take 3) Breakdown)

00:17

15

Rumpus ((Take 4))

07:22

16

Grits, Beans And Greens ((Take 4) Full Version)

06:19

17

You Know I Care ((Take 1) Breakdown)

01:06

18

You Know I Care ((Take 2) Full Version)

07:05

Total Runtime

01:42:00
Info for Grits, Beans And Greens: The Lost Fontana Studio Sessions 1969 (Remastered)

"Tubby Hayes is undoubtedly one of the most important, influential and ground-breaking UK jazz musicians of all time. During the '50s and early '60s, Hayes had stood apart from many of his UK-based contemporaries, displaying a self-confidence and virtuoso musical delivery that placed him neck-and-neck with many of the leading American jazzmen of the day. He worked with the likes of Quincy Jones, Ella Fitzgerald, Charles Mingus and Duke Ellington and his many fans included Miles Davis, Cannonball Adderley and Sonny Rollins. He had his own primetime TV show and was the face of UK jazz.
Thought to be lost until their recent rediscovery, the sessions are being hailed as among the very best work in the Hayes discography. "Sometimes when tapes than have been lost or rumoured to exist finally surface there is a touch of anti-climax or the need to 'spin' them in a way that makes them more important than they are" explains Hayes' biographer and award-winning British jazz saxophonist Simon Spillett. "These sessions, on the other hand, are absolute classics in every regard. It's an album that can sit equally alongside the best Coltrane, Rollins or Dexter Gordon LPs. It really is a lost masterpiece, make no mistake."
At the time the 'Grits, Beans and Greens' sessions were recorded, Hayes was also working on a more commercial project, 'The Orchestra', which found him aiming for the pop and easy-listening markets by covering The Beatles, Burt Bacharach and Nancy Sinatra. Ironically, sales of 'The Orchestra' were poor by the standards of his previous albums and as Hayes' health began to falter in the early 1970s, no further recordings took place, leaving the 'Grits, Beans and Greens' reels forgotten and unreleased. After his tragic death following open-heart surgery, aged just 38, in 1973, the tapes were simply filed away, eventually becoming mislaid as the label's archives went through a series of corporate buy-outs.
Upon discovery of the tapes, Decca hired high-end vinyl specialists Gearbox Studios to master the sessions for the first time. They created a 180-gram vinyl edition employing an original 1960s-era Studer C37 tape machine and a Scully Lathe (the same model employed by jazz record engineering god Rudy Van Gelder).
Mastering Notes: The recordings have been lovingly remastered at Gearbox Records' Studios, London, directly from the original tapes, using a Studer C37 ¼-inch stereo tape machine. They were then equalised through an all-valve mastering desk built bespoke for Decca studios in the late 1950s, Vintage Lang Pultec EQ, Prism Maselec EQ and Telefunken U73b valve limiters from 1959. The LP format lacquers were cut on a beautifully restored Haeco Scully Lathe from 1967 with Westrex (Western Electric) head and cutting amps: the same go-to lathe that Rudy Van Gelder used.
Tubby Hayes, tenor saxophone
Mike Pyne, piano
Ron Mathewson, bass
Spike Wells, drums
Recorded June 24th, 1969 at Philips Studios, Stanhope Place, London Engineered by David Voyde Produced by Terry Brown
Digitally remastered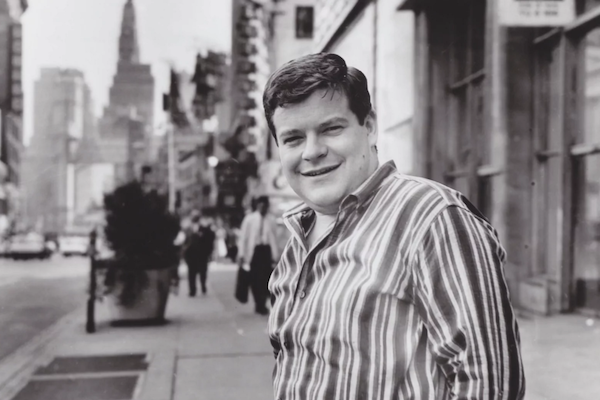 Tubby Hayes
(Edward Brian), tenor saxophone, flute, vibes, arranger (b. London, January 30, 1935, d. June 8, 1973, London).
Perhaps Britain's most beloved jazz musician, Tubby Hayes was a prodigy who seemed to master nearly every musical task he attempted. Already a technical marvel on the saxophone when he first appeared on the London jazz scene at age 16, Tubby worked with several big bands before starting his own band in the mid-1950s. Before long, he was writing many of the arrangements for the group.
From 1957 to 1959 he joined Ronnie Scott in co-leading a quintet, The Jazz Couriers, perhaps the most fondly remembered of British Modern Jazz groups. Subsequently, Hayes reformed his quartet, and toured Germany with Kurt Edelhagen. Then in 1961 he was invited to play at the Half Note Club in New York City; a new transatlantic Musicians' Union agreement meant that, in exchange, Zoot Sims played at Ronnie Scott's. While in America, Hayes recorded (Tubbs in NY) with Clark Terry, Eddie Costa, and Horace Parlan, and in 1962 he returned for another visit, this time recording Return Visit with James Moody, Roland Kirk, Walter Bishop Jr, Sam Jones, and Louis Hayes. He played at the Half Note again in 1964, and at the Boston Jazz Workshop the same year, and at Shelly Manne's Manne-Hole in Los Angeles in 1965.
Back in London, Hayes formed his own big band, working in television, film, and radio, and even having his own television series (1961–1962, and 1963). He stood in for Paul Gonsalves in February 1964 (with whom he also recorded twice in 1965 (Just Friends and Change of Setting)) when the Ellington orchestra played at the Royal Festival Hall.
As well as leading his own bands and recording under his own name, Hayes also appears on recordings by other UK jazz musicians, such as the Harry South Big Band, the Ian Hamer Sextet and later studio sessions by Ted Heath's Orchestra. Hayes was also a prolific session musician in many genres. Among his many credits, Hayes led the brass section on the sessions for Music in a Doll's House, the acclaimed 1967 debut album by rock band Family, on which the young Mike Batt arranged the strings and brass. Batt credits Hayes with saving his brass arrangement on the track "Old Songs for New Songs", which was his first major recording session as an arranger—on the first take, he discovered he had inadvertently notated the parts in the wrong key but Hayes and his colleagues, realizing his mistake, discreetly transposed their parts by ear so that they would match the backing track.
Hayes appeared in a number of films, including All Night Long (1961) with Charles Mingus and Dave Brubeck, and (with his group) in A King in New York, by Charles Chaplin (1957), The Beauty Jungle (1964) and Dr Terror's House of Horrors (1965). He also played at a wide range of jazz festivals, including Reading, Windsor, Antibes, Lugano, Vienna, and Berlin.
Despite all this, regular gigs were hard to come by for jazz musicians, and especially for his big band; first rock and roll and then the Beatles had pushed most jazz out of Britain by the late 1960s. Matters were made worse for Hayes by his drug addiction, which badly affected his health. In the late 1960s, he underwent open-heart surgery; he was able to start performing again in 1971 , and in 1972 toured Norway and Sweden. In 1973, he died during another heart operation at Hammersmith, at the age of thirty-eight. He was cremated and the ashes interred at the Golders Green Crematorium, where there is a white stone memorial plaque affixed to one of the walls. The epitaph reads "Long live his memory and his music". (Source: jazzgiants.net)

This album contains no booklet.