---
Album info
Album including Album cover
1

Mynah / The Eleventh Hour

13:48

2

Libra

05:54

3

The Poor Fisherman

08:21

4

MAT-Matt

08:04

5

Levels

09:05

6

Momma Loves

08:42

7

Dave

03:43

Total Runtime

57:37
Info for The Magic of Now

Orrin Evan's astonishing new album The Magic of Now finds the celebrated pianist and bandleader at a personal and career crossroads. Leading a rhythm section that he intended to record over 10 years ago--bassist Vicente Archer and drummer Bill Stewart--and one of the most decorated artists of 2020 (and a fellow Philadelphian)—alto saxophonist Immanuel Archer—Evans finds perfect timing within uncertain times. The Magic of Now was recorded at a livestream engagement at Smoke Jazz Club during the second weekend of December 2020. Evans and the band didn't know they were making an album until listening to playbacks. The music was too good not to release. For Evans, it was his first performance playing indoors again, clad with masks to a room sans an audience since March 2020. Despite a change in almost every external dynamic, Evans says it was being "like a kid in a candy store," which is a sentiment that fully captures what is arguably one of Evans's most masterful projects to date.
Orrin Evans, piano
Immanuel Wilkins, alto saxophone
Vicente Archer, bass
Bill Stewart, drums
Guest:
Jazzzmeia Horn, vocals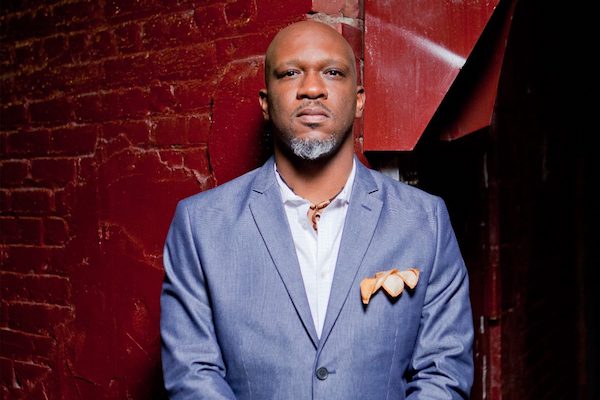 Orrin Evans
takes stock of the pivotal moments that shape the trajectory of a life on The Evolution of Oneself, his scintillating new release on Smoke Sessions Records. The album is itself a landmark in Evans' musical evolution, introducing a remarkable new piano trio with two longtime associates but first-time collaborators: bassist Christian McBride and drummer Karriem Riggins. The result is a raw and thrilling excursion incorporating a startlingly wide range of influences, from jazz and neo-soul to country and hip-hop.
As suggested by the title, The Evolution of Oneself explores deeply personal terrain, with Evans reflecting on the road he's traveled to become the man and musician he is today. "This album is about personal evolution," he explains. "For me, there have been different moments or people in my life that have made me evolve. You can call it change, but ultimately you're still the same person from the day you came out of your mother's womb. But you evolve, and that process is what this record is about."
The Evolution of Oneself explores deeply personal terrain, with Evans reflecting on the road he's traveled to become the man and musician he is today.
Through 25 albums as a leader and co-leader, including his neo-soul/acid jazz ensemble Luv Park and the bracing collective trio Tarbaby, Evans has always followed a vigorously individual path. The Evolution of Oneself is no exception, with Evans setting a pace that brings out fiery, gut-churning playing from both McBride and Riggins – two of modern jazz's most renowned and distinctive voices in their own rights.
McBride, of course, shares Evans' Philadelphia origins, roots that both have taken great pride in over the course of their careers. But despite only a three-year difference in age, they've only worked together a handful of times, never on record. Evans met Riggins more than two decades ago, prior to his move to New York; Riggins later stayed with Evans and fellow Philly expat Duane Eubanks in their New York City apartment upon his own move to the city. Still, it wasn't until a recent tour under Riggins' leadership that the two shared any significant stage time together. The Evolution of Oneself finally provided the long-overdue opportunity for Evans to collaborate with both of them, forming a powerhouse new trio in the process.
The album is framed by three very different takes on the Jerome Kern/Oscar Hammerstein standard "All the Things You Are," a song which Evans says represents the most important factor in his own personal evolution: his family. The lyrics, he explains, captures the support and devotion that his wife, Dawn Warren Evans, has provided through the ups and downs of a career in jazz. "My evolution is based on the past twenty years with this woman who's had my back and accepted all the things I am," he says.
The couple recites those lyrics together over an electronica track produced by their youngest son, Matthew Evans, on the penultimate version. (Older son Miles doesn't appear, but provided the inspiration for two tracks, "For Miles" and "Tsagli's Lean.") The album opens with an up-tempo run through the tune that sets the spirited tone for what is to come, while it closes with a languorous reimagining featuring McBride's dirge-like bowed bass and the haunting, soulful moan of vocalist JD Walter. 17-year-old Matthew also produced the hip hop-tinged "Genisis" interludes that pepper the album, culled from his home recordings of his father and mixed by bassist/producer Anthony Tidd, famed for his work with both The Roots and Steve Coleman's Five Elements.
Orrin Evans recording session is always a family affair, with a party atmosphere and guests stopping by whether they end up contributing or not.
While The Evolution of Oneself takes the concept more literally than usual, an Orrin Evans recording session is always a family affair, with a party atmosphere and guests stopping by whether they end up contributing or not. "Being in the studio and doing what I do is no different than a cookout on a Saturday night," Evans says, and that openness is reflected in the raucous verve of this album.
The date's other special guest is guitarist Marvin Sewell, responsible for its most surprising moment: the country-blues slide guitar that introduces the traditional Americana folk song "Wildwood Flower," made famous by the Carter Family. His introduction to the song came via drummer Matt Wilson, and Evans' rendition is dedicated to Wilson's late wife Felicia. While one might not expect to hear a country music influence coming from Evans, the beauty of the song is undeniable — and he naturally turns the down-home feel inside out and makes it wholly his own.
Beyond McBride's involvement, Philly is well represented on the album. The sultry R&B groove of Grover Washington Jr.'s "A Secret Place" offers the chance for both to pay homage to the late saxophonist, who resided in Mt. Airy, the same Philadelphia neighborhood that Evans has long called home. "One of my only musical regrets is not recording with Grover Washington Jr.," Evans admits. "He was really cool and he lived right around the corner, but at that time in my life I didn't understand how accessible he was. I don't think people know how bad he was as a saxophonist, as a musician, and as an artist."
Evans credits Philadelphia trumpeter Jafar Barron as one of the key players in the development of the neo-soul movement, and tips with hat with Barron's composition "Jewels and Baby Yaz." Bassist Jon Michel's swinging "Sweet Sid" was written in memory of pianist Sid Simmons, a mentor to Evans and countless young Philly jazz musicians.
The album is rounded out by a loose-limbed, sharp-angled take on "Autumn Leaves," the airy ballad "February 13th" by bassist and fellow Tarbaby member Eric Revis, and a half-dozen Evans originals representing the impressive reach of his stylistic imagination. With this album Evans marks a profound breakthrough in his personal evolution, one that has progressed beyond categories and into the realm of unfettered expression.

This album contains no booklet.