---
Album info
Album including Album cover
Claude Debussy (1862 - 1918):

1

Debussy: Clair de Lune (Arr: James Bishop-Edwards) (44.1 kHz)

05:34

Anonymous:

2

Rêverie (Arr: Daniel Bachelar)

04:08

Claude Debussy:

3

Debussy: Doctor Gradus ad Parnassum (Arr: Roxane Elfasci)

03:40

4

Debussy: Arabesque n°1 (Arr: Roxane Elfasci)

05:30

Anonymous:

5

Soirée dans Grenade (Arr: James F. Smith)

04:43

Manuel de Falla (1876 - 1946):

6

Falla: Tombeau de Claude Debussy

03:08

Paul Dukas (1865 - 1935):

7

Dukas: Plainte au loin du faune

04:19

Georges Migot (1891 - 1976):

8

Migot: Pour un hommage à Claude Debussy: I. Prélude

04:51

9

Migot: Pour un hommage à Claude Debussy: II. Pastorale

02:47

10

Migot: Pour un hommage à Claude Debussy: III. Postlude

02:35

Total Runtime

41:15
Info for Hommage à Debussy

Roxane Elfasci from Paris uploaded in 2016 her take on the classical composer Claud Debussy's biggest hit Clair de Lune. 5 years later the video have amassed 7M views and the comments from fans all over the world have been overwhelming. The channel is constantly increasing with followers. Roxane is a professional musician in classical guitar and has studied at schools such as the Aulnay-sous-Bois Conservatory and the Pôle Supérieur de Paris. In addition, she also has a degree in musicology from the Sorbonne University in Paris. At last Clair de Lune was released on DSPs early May and the track has already amassed over 500k streams. We can now look forward to an album, where Roxane continue to interpret Debussy's music.
Roxane Elfasci, classical guitar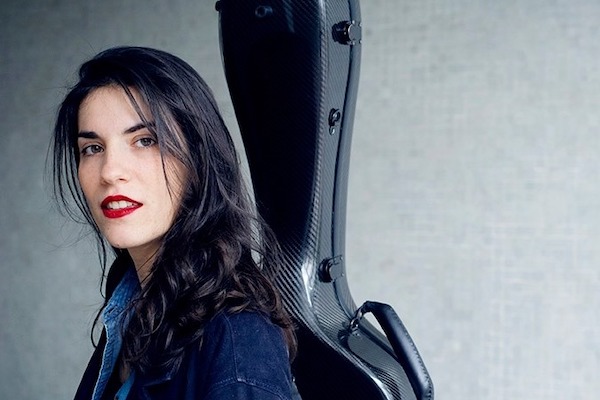 Roxane Elfasci
is a French guitar player.
She first studied business in the prestigious school of HEC Paris. After four years, she decided to give up this carreer and to entirely dedicate herself to the guitar.
She took classes with Jérémy Jouve during four years at the Conservatoire of Aulnay-sous-Bois and next with Gérard Abiton at the Pôle Supérieur of Paris.
Roxane Elfasci was studying at the French business school HEC Paris, when she suddenly decided to quit and instead dedicate all her time to music. She is a professional classical guitarist and has studied at schools such as Aulnay-sous-Bois Conservatory and Pôle Supérieur de Paris. In addition Roxane has a degree in music science from the Sorbonne University in Paris.
During 2021 Roxane will complete her theoretical studies as she is furthering her musicianship. She is continuously uploading new videos to her popular YouTube channel. In addition to this, she is teaching music for adolescents and writes articles for Guitare Classique Magazine. And every year she usually performs as a solo guitarist at the Arènes Lyriques de Montmartre festival.

This album contains no booklet.