---
Album info
Album including Album cover
1

Come Down to Me (Solo Demo)

03:32

2

What You Do is What You See (Solo Demo)

03:34

3

The World Tomorrow Brings (Solo Demo)

04:29

4

You Are Somewhere Within Me (Solo Demo)

04:22

5

Sometimes When a Man's on His Own (Solo Demo)

02:49

6

Ten Years Behind Me (Solo Demo)

03:08

7

Timothy Corey (Solo Demo)

03:36

8

Almost Love (Solo Demo)

03:41

9

Penny Arcade (Solo Demo)

03:39

10

Don't Bring Me Down (Solo Demo)

04:03

11

Joseph (Solo Demo)

02:55

12

To Be Someone (Solo Demo)

03:46

Total Runtime

43:34
Info for Something New: The Solo Demos

In the mid-1970s, Andrew Gold's skills as a musician and an arranger were ubiquitious, appearing on some of the biggest records of the decade by artists such as Linda Ronstadt, Art Garfunkel, and James Taylor. By 1977, he had reached the Billboard Top 10 as an artist and writer with his self penned hit, "Lonely Boy." In the mid '80s and early '90s, Andrew's song "Thank You For Being A Friend" was used as the theme for the hugely successful NBC-TV sitcom The Golden Girls. From 1992–1999, Andrew was the TV theme voice of the Paul Reiser—Helen Hunt comedy starrer Mad About You and in 2019, Andrew's "Spooky Scary Skeletons" found new life thanks to a viral dance craze on TikTok that has reached over 250 million people!
But in 1973, like so many singer songwriters in Los Angeles, Andrew Gold was just another talented guy looking for a record deal. Brought to Clover Recorders by producer Chuck Plotkin (Bruce Springsteen), Gold set out to lay down the many songs he had written that he'd hoped would land him a recording contract. Over a period of many months, Plotkin and Gold recorded numerous songs that would ultimately land him a deal with Asylum Records who would release his first album in the fall of 1975. Interestingly, none of the songs recorded in 1973, save for reworked versions of "Resting In Your Love" and "A Note From You" would appear on any of Andrew's four solo albums over the next several years…until now!
Andrew Gold, vocals, guitar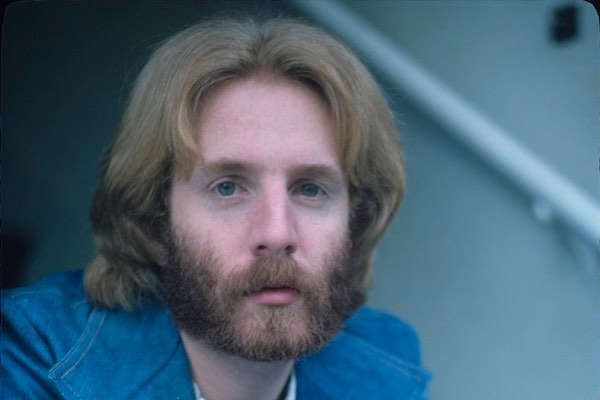 Andrew Gold
Andrew's remarkable career in popular music showcased his prodigious talents as a mellifluous, passionate singer; a polished, thoughtful, astute songwriter; a creative, meticulous producer, arranger, and engineer; and a virtuoso multi-instrumentalist. Born in Burbank, CA. on August 2, 1951, and raised in Hollywood, Andrew was a precocious kid. He wrote his first songs when he was a mere 13 years old, dazzled by the sweet and glistening din of the British Invasion ensembles - especially the Beatles. Diligently, he mastered a band's worth of instruments including guitar, bass, keyboards, and drums. It's no surprise that music was Andrew's calling. His father, Ernest Gold, was one of Hollywood's premier composers, winning an Academy Award for scoring the epic feature-film "Exodus." And his mother, Marni Nixon, was an accomplished singer and musical performer renowned for providing the singing voices of famous actresses in high-profile films, such as Natalie Wood in "West Side Story"; Audrey Hepburn in "My Fair Lady"; and Deborah Kerr in "The King and I."
While a schoolboy abroad in England, Andrew scored his first recording contract at the age of 16 after he submitted a selection of demos to Polydor Records' London office. It would only be a few years later when he would have his first major impact on the world of pop music, teaming up with then-rising country-rock singer Linda Ronstadt and her producer Peter Asher. Beginning with her 1974 breakthrough album "Heart Like a Wheel," Andrew collaborated on the majority of Linda's records in the 1970s. He sang and played behind her as a mainstay of her band, manning virtually every instrument on her #1 hit "You're No Good" (which features a classic Gold guitar bridge) and much of "Heart Like a Wheel." As Linda's go-to arranger, he crafted the sounds of such memorable Ronstadt chart-toppers as "When Will I Be Loved," and "Heatwave." Andrew was in Linda's band from 1973 until 1977, and also played with her from time to time throughout the 1980s and 1990s.

This album contains no booklet.