---
Album info
Album including Album cover Booklet (PDF)
Carlo Pollarolo (1653 - 1723): Ariodante:

1

Ariodante: Sinfonia

03:59

George Frideric Handel (1685 - 1759): Giulio Cesare, HWV 17:

2

Giulio Cesare, HWV 17: Da tempeste il legno infranto

06:09

Johann Adolph Hasse (1699 - 1783): Dalisa:

3

Dalisa: Se fosse il mio diletto

08:19

George Frideric Handel: Ottone HWV 15:

4

Ottone HWV 15: Recit: È tale Otton? – Aria. Falsa immagine

06:37

Nicola Porpora (1686 - 1768): Poro:

5

Poro: Son prigioniera d'amore

05:29

Giuseppe Maria Orlandini (1676 - 1760): Nerone:

6

Nerone: Stelle, tiranne stelle

05:27

George Frideric Handel: Alessandro, HWV 21:

7

Alessandro, HWV 21: Solitudini amate

06:13

Carlo Pollarolo: Ariodante:

8

Ariodante: Serba le belle lagrime

06:01

George Frideric Handel: Tolomeo, HWV 25:

9

Tolomeo, HWV 25: Recit: Elisa che ricerchi – Aria. Voglio amore

05:05

Antonio Vivaldi (1678 - 1741): Scanderbeg, RV 732:

10

Scanderbeg, RV 732: Fra catene ognor penando

03:44

11

Scanderbeg, RV 732: Nelle mie selve natìe

03:39

George Frideric Handel: Alessandro, HWV 21:

12

Alessandro, HWV 21: Placa l'alma

03:17

Scipione, HWV 20:

13

Scipione, HWV 20: Scoglio d'immota fronte

05:24

Pietro Torri (1650 - 1737): Amadis di Grecia:

14

Amadis di Grecia: Recit: La sua disperazione – Aria. Se a ammollire il crudo amante

04:18

George Frideric Handel: Admeto, HWV 22:

15

Admeto, HWV 22: Gelosia, spietata Aletto

05:28

Leonardo Leo (1694 - 1744): Il Ciro Riconosciuto:

16

Il Ciro Riconosciuto: Quel nome se ascolto

04:43

George Frideric Handel: Riccardo Primo, HWV 23:

17

Riccardo Primo, HWV 23: Il volo così fido al dolce

05:59

Alessandro, HWV 21:

18

Alessandro, HWV 21: Alla sua gabbia d'oro

08:17

Giovanni Bononcini (1670 - 1747): Astianatte:

19

Astianatte: Sento che già il pensier

04:35

20

Astianatte: Deh! Lascia o core

04:18

21

Astianatte: Menuet

01:31

22

Astianatte: Ascolta o figlio

01:18

Leonardo Vinci (1690 - 1730): L'Elpidia, HWV A1:

23

L'Elpidia, HWV A1: Dea triforme, astro fecondo

04:07

Johann Adolph Hasse: Artaserse:

24

Artaserse: Mi credi spietata?

03:45

Attilio Ariosti (1666 - 1729): Caio Marzio Coriolano:

25

Caio Marzio Coriolano: Rendi al Padre in me la figlia

05:05

Maurice Greene (1696 - 1755): La Libertà:

26

La Libertà: Cantata (Aria di camera)

05:08

Total Runtime

02:07:55
Info for Handel's Queens

Handel's Queens features some of the most exquisite pieces of music written by G.F. Handel and his contemporaries for the two finest singers of the eighteenth century, Faustina Bordoni and Francesca Cuzzoni. Often wrongfully framed as rivals, these dazzling new recordings with Mary Bevan and Lucy Crowe reveal the distinctive yet versatile talent of the Italian vocalists.
Led by London Early Opera Director, Bridget Cunningham, Handel's Queens serves an example of the group's dedication to imaginative programming and outstanding period performance, placing them at the forefront of baroque research.
Lucy Crowe, soprano
Mary Bevan, soprano
Bridget Cunningham, musical director
London Early Opera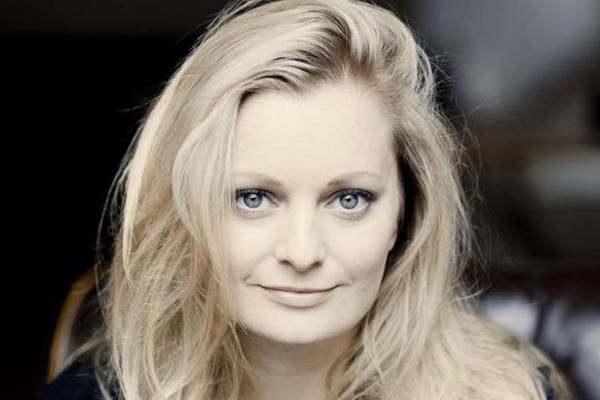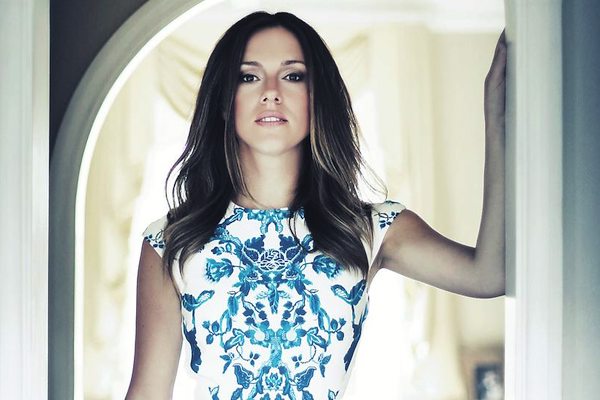 Lucy Crowe
English soprano Lucy Crowe made her Royal Opera debut as Belinda (Dido and Aeneas) in 2009 and has since sung Sophie (Der Rosenkavalier), Gilda (Rigoletto), Susanna (Le nozze di Figaro), Adina (L'elisir d'amore), Eurydice (Orphée et Eurydice) and Ismene (Mitridate, re di Ponto) for The Royal Opera. She returns in the 2017/18 Season to sing Gilda.
Crowe was born in Staffordshire and decided aged ten to become an opera singer. She studied at the Royal Academy of Music and won second prize at the 2005 Kathleen Ferrier Awards. Her early operatic appearances included Susanna for Garsington Opera and Sophie for Scottish Opera, a role she has also sung for Deutsche Oper Berlin. Other engagements include the title role in The Cunning Little Vixen for Glyndebourne, Pamina (The Magic Flute), Adina, Rosina (Il barbiere di Siviglia) and Poppea (Agrippina) for English National Opera, Adele (Die Fledermaus) and Servilia (La clemenza di Tito) for the Metropolitan Opera, New York, and Rodelinda for Teatro Real, Madrid. She is a prolific recitalist and concert performer and has performed and recorded with conductors including John Eliot Gardiner, Emannuelle Haïm and Yannick Nezet-Seguin.
Crowe has performed charity recitals in support of Kids In Need Of Education (KINOE), a project providing education and music lessons for children in Mumbai.
Mary Bevan
Praised by Opera for her "dramatic wit and vocal control" in stand-out performances on opera and concert platforms, Mary Bevan enjoys huge success in baroque, classical, and contemporary repertoire, and appears regularly with leading orchestras and ensembles around the world. She has been awarded an MBE (Member of The Most Excellent Order of the British Empire) in the Queen's birthday honours list 2019. She is a winner of the Royal Philharmonic Society's Young Artist award and UK Critics' Circle Award for Exceptional Young Talent in music.
In the 2019/20 season, Bevan debuts as Cupid in Offenbach's Orpheus in the Underworld for English National Opera, and as Sifare in Mozart's Mitridate for Garsington Opera. She reprises the role of Rose Maurrant in Weill's Street Scene for Opera de Monte Carlo, a role she debuted successful for Teatro Real in 2018, and will tour as Diana in Iphigenie en Tauride with the Orchestra of the Age of Enlightenment.
Bevan recently garnered praise for her Royal Danish Opera debut as Bellezza in Il Trionfo del tempo e del desinganno, for the title role in Turnage's new opera Coraline for the Royal Opera at the Barbican, as well as for her return to the English National Opera as Zerlina in Don Giovanni, and her debut as Merab in Saul for the Adelaide Festival. For the Royal Opera House she created the role of Lila in David Bruce's The Firework-Maker's Daughter, sang Barbarina Le nozze di Figaro on the main stage, and the title role in Rossi's Orpheus at the Sam Wanamaker Playhouse.
On the concert platform, Bevan recently appeared in concert with the BBC Symphony, BBC Concert Orchestra at the Proms, and with Mirga Gražinytė-Tyla and the CBSO in the world premiere of Roxanna Panufnik's Faithful Journey. She joined the Orchestra of the Age of Enlightenment as Mary in Sally Beamish's The Judas Passion; sang Bach Christmas Oratorio on tour in Australia with the Choir of London and Australian Chamber Orchestra; and Handel Messiah with the Academy of Ancient Music. She also headlined a tour of Asia with The English Concert and Harry Bicket and made her Carnegie Hall debut with the ensemble as Dalinda in Handel Ariodante. In 2020 she will make her debut with the London Philharmonic Orchestra.
Bevan's recordings include her art song album Voyages with pianist Joseph Middleton under Signum Records, Mendelssohn songs for Champs Hill Records, Handel The Triumph of Time and Truth and Ode for St Cecilia's Day with Ludus Baroque, Vaughan Williams Symphony No.3 and Schubert Rosamunde with the BBC Philharmonic. In autumn 2019 Signum will release her second disc with Joseph Middleton including Lieder by Schubert, Haydn and Wolf. Albums soon to be released are Handel Queens with London Early Opera and a second solo album with pianist Joseph Middleton with Lieder by Schubert, Haydn and Wolf, both for Signum records.

Booklet for Handel's Queens