---
Imogen Ryall sings the Charles Mingus/Joni Mitchell Songbook Imogen Ryall
Album info
Album including Album cover Booklet (PDF)
1

Boogie Stop Shuffle: Interlude

00:37

2

God Must Be a Boogie Man

04:24

3

A Chair in The Sky

05:55

4

Duke's Choice: Interlude

01:03

5

The Wolf That Lives in Lindsey

06:30

6

Sweet Sucker Dance

06:37

7

I'se a Muggin': Interlude

00:27

8

Self-Portrait in Three Colors

05:37

9

The Dry Cleaner from Des Moines

03:25

10

Better Git It In Your Soul

00:41

11

Goodbye Pork Pie Hat

06:21

Total Runtime

41:37
Info for Imogen Ryall sings the Charles Mingus/Joni Mitchell Songbook

"Mingus", the album by Joni Mitchell from 1975 is the result of a 45-minute meeting arranged by Mingus's wife between Mitchell, who was drifting towards a style of music jazzier than her previous output and Charles Mingus. Mingus was sadly waiting to die from motor neurons disease. Unable to play, he was bored, and his wife was keen to get him interested in something. Mingus sang the melodies into a tape recorder, chords were added by Sy Johnson, and Joni wrote the lyrics and organised the recording sessions. The band on the album were members of Weather Report. Mingus died before the project was complete. To ensure enough material was ready for the album, Joni added a song of her own 'Wolf'. The album was cooly received by admirers of both musicians. The album now has a cult status, especially among younger jazz musicians. Among them British singer Imogen Ryall considers 'Mingus' the foundation stone and springboard of her career. 'A door opener for me' is how Imogen describes the original album. Her album is an affectionate tribute to these two great musicians whose collaboration produced an enigmatic album that challenged the critics and listeners of the day. Imogen's album offers three views of Mingus – 'Chair in the Sky' captures him at the end. Wasting away but retaining an unrepentant good humour. 'God Must Be a Boogie Man' is Joni having fun with the concept. 'Self Portrait in Three Colours', originally a through composed instrumental ballad, to which Imogen adds her own thoughtful and perceptive lyrics. In arguably the most eloquent comment ever made on the impact music has, the 19th century German novelist Berthold Auerbach said, 'Music washes away from the soul the dust of everyday life'. Listen to Imogen Ryall. Get clean.
"I love Imogen's voice. She sings with heart and intelligence, sensuality and style; a natural musician." (Claire Martin OBE)
"The input of vocalist Imogen Ryall also brings a subtle power to the musical pallette" (Kevin Le Gendre)
"The addition of the honey-toned but incisive voice of Imogen Ryall was the icing on the cake" (Nick Hasted, Jazzwise Magazine)
"Julian Nicholas has continually demonstrated that he is one of the country's finest saxophonists, and a composer of real distinction" (Nick Lea, JazzViews)
Imogen Ryall, vocals
Julian Nicholas, tenor and soprano saxophone, penny whistle
David Beebee, piano
Nigel Thomas, double bass
Eric Ford, drums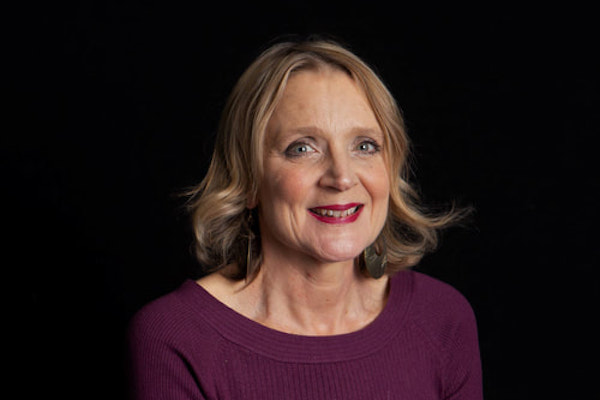 Imogen Ryall
is one of the leading jazz vocalists on the UK jazz scene; a superb interpreter of the American songbook and more contemporary material, Imogen has performed extensively in Europe, the Middle East, South Korea and at venues closer to home including London's Jazz Cafe; 606 Club; Ronnie Scott's and the Barbican.
Imogen made her singing debut at the age of 17 at The Chichester Jazz Festival, which was broadcast on BBC Radio 2. Alumni of the renowned Guildhall School of Music & Drama and former member of The National Youth Jazz Orchestra, Imogen's career has since encompassed several recordings, a three-year residency at London's prestigious Dorchester Hotel and several tours of Europe, the Middle East and South Korea.
Described by Claire Martin as without doubt a hidden gem on the UK jazz scene. With her lush palette of vocal textures, her delivery is always tender, authentic and from the heart. The exceptional pairing with saxophonist Julian Nicholas, gives Ryall's distinctive gift of lyric writing the perfect platform.

Booklet for Imogen Ryall sings the Charles Mingus/Joni Mitchell Songbook