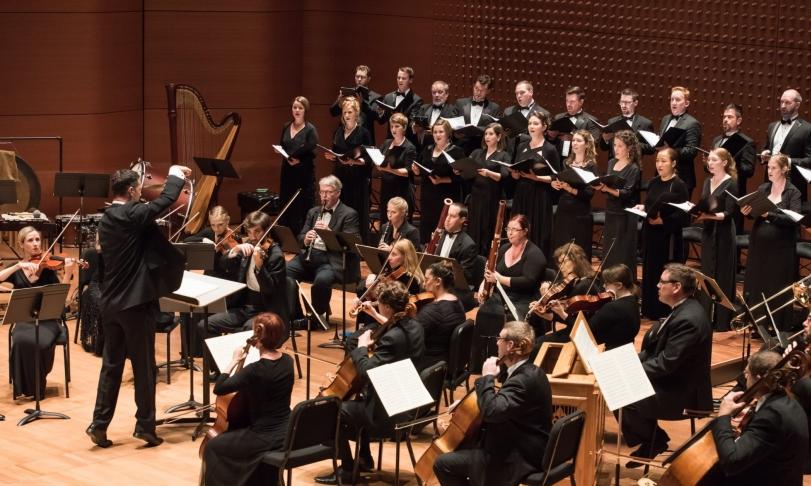 There were times when new LPs from the audiophile label Reference Records from the USA were so sought after by the community of high-end record collectors that they were ripped from the hands of the dealers regardless of their musical content. These times are over, because the wave of newly recorded and pressed LPs has collapsed in the meantime, at least on the classical music sector. Digital food, especially in the form of downloads free of sound carriers, is the thing of the hour. Fortunately, the label Reference Recordings has successfully saved itself from the new-analog times into the digital reality, not only economically but also with regard to the excellent recording technology that has always distinguished this label.
The imminent arrival of Christmas has motivated the label makers to release an album of Christmas songs. In order to provide an appropriate artistic counterpart to the label's special recording technique, special arrangements of Christmas carols were used for this album and an ensemble with choir and orchestra was engaged, which is renowned for its quality in the USA. This ensemble is True Concord Voices and Orchestra, led by their founder, Eric Holtan, who comments on the current album as follows: "With this album, I wanted to capture the essence of our beloved concerts with the most popular songs presented here, but in musical settings of American composers that are new or little known. With the kind support of Dale Warland - who has set the standard over the years with several treasured Christmas recordings by the Dale Warland Singers - True Concord offers these holiday treasures, most of which will receive their world premiere recordings. This is Christmas With True Concord - Christmas Songs in American Robe".
In fact, the American robe, put on Christmas carols at least in part also known this side of the pond, may not be to everyone's liking in its opulence and sentimentality. Regardless of whether you appreciate so much opulence or not, you have to give the album credit for the high vocal level of choir and soloists, which is quite unparalleled, and the pleasantly restrained instrumentation. This combined with the excellent recording quality makes this album recommendable for all Christmas caroling fans and choir enthusiasts. Fans of the Reference Recordings label will not miss this album anyway, as it reminds nostalgically of the good old days when analogue recordings on LPs with the "RR" logo were an absolute must for every Highender, regardless of the musical content because of their acoustic excellence.
True Concord Voices & Orchestra
Eric Holtan, conductor