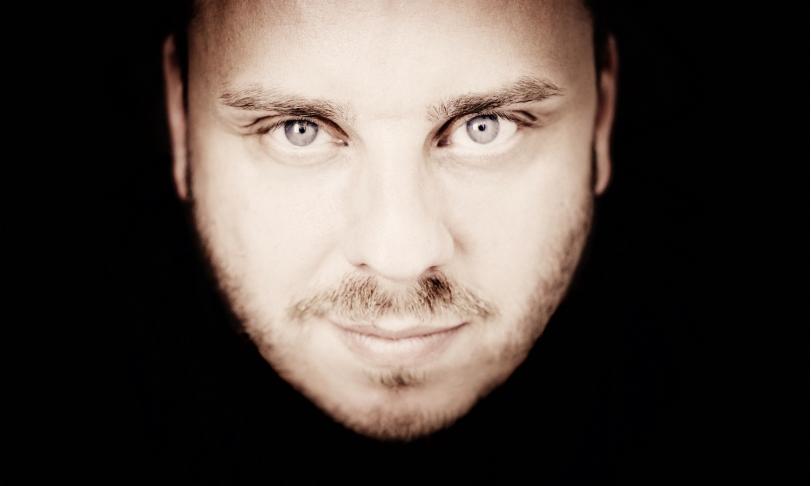 Matthias Goerne has a tremendous stage presence, which even in form of canned music such as the high-resolution download of the "Bach Cantatas for Bass" cannot be mediated. One can regret that. But one can also enjoy that as a unique bonus of a live event. Here, as well as there, one can experience acoustically one of the most intelligent singers of our time who, with his teacher Dietrich Fischer-Dieskau, successfully cultivates an enormous repertoire variety from opera to oratorio and to classical song. Matthias Goerne is less declamatory than Fischer-Dieskau. In the case of Bach cantatas, with all declamatory restraint he is a comparatively competent, stirring narrator, being ahead of his teacher in acting out deep emotions, and being successful in lyrically shining his sophisticated voice.
Twenty years ago, the very young Matthias Goerne, already emphatically demonstrated at that time still on the medium CD with Roger Norrington as orchestra leader what a gifted interpreter of Bach-Cantatas he is. This older recording documents a juvenile fresh voice and an individual view of the cantatas, which takes for itself with its great determinateness and conviction. The new recording documents no less emphatic than the older recording of the highest singing competency. In the meantime, Matthias Goerne has enormously gained in creativity and ability to convey deeply human emotion through his interpretation.
And this is exactly the case with the two Bach cantatas BWV 56 and BWV 82 of this album, which aim to offer hope to suffering, and salvation to redemption to despair. We need someone as Grandmaster Bach to translate these existential themes into sound, and a singer like Matthias Goerne to convey these deeply human impulses and life-giving credentials credibly to the listening audience, without sliding into an operatively exaggerated presentation. And last but not least, a high-profile accompaniment is needed to convey the intentions of the singer in the best sense, like the once again fantastic Freiburg Baroque Orchestra under Gottfried von der Goltz.
Last but not least, the obligatory oboe of Katharina Arfkes is to be, who accompanies the singer's performance and who alone justifies the purchase of this album, giving her room for a solo performance in Bach's concerto for Oboe d'Amore BWV1055 between the two cantatas. This work, which was originally created for harpsichord and orchestra, fits as cantata without words to the motto of the album and Katharina Arfkes proves to be a first-degree soloistic stroke of luck.
In preparation for the first cantata, the album contains the powerful and expressive Sinfonia from the Cantata BWV 21, which is presented by the baroque orchestra in a thrilling manner.
This album is not to be missed as an engrained follower of the works of Bach, but it is so well done that it is best suited to inspire the listener who has nothing to do with Bach cantatas.
Matthias Goerne, baritone
Katharina Arfken, oboe, oboe d'amore
Freiburger Barockorchester
Gottfried von der Goltz, violin, conductor