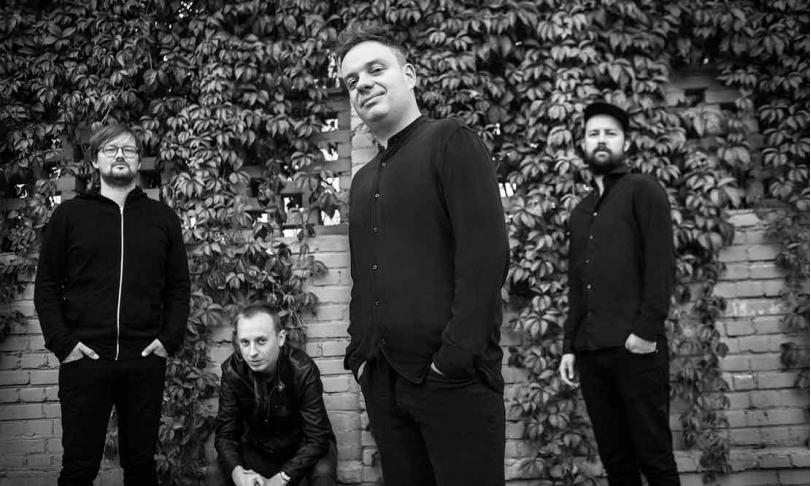 The Maciej Obara Quartet is a new addition to Manfred Eichner's ECM, the exclusive jazz and classical music label based in Munich, which is as famous for the musicians in its portfolio as it is for its exquisite recording technology. This Polish / Norwegian quartet formation with Maciej Obara on saxophone, Dominik Wanja on piano, Ole Morten Vågan on double bass and Gard Nilssen on drums exists since about five years and mutates in the guise of trumpeter Tom Arthurs now and then to the quintet. At the turn of the millennium, the quartet's saxophonist and namesake first made a name for himself with his own trio in his native Poland, which attracted international attention when it won the Polish competition for young jazz bands in 2006. In the following years Maciej Obara was active in various trio and quartet formations, before he called his current quartet into being. From 2009 Maciej Obara is present on eight albums as an alto and tenor saxophonist and as a composer. With the "Unloved" now released on ECM as his ninth album, he has made the breakthrough into the top league of the jazz scene, since a publication on the ECM label equals to the knightly accolade.
The booklet text of "Unloved" is a bit scant sparse, missing any information about the ensemble and the pieces. But there are a number of felicitous black and white photos of the recording session, a likewise black and white, abstractly designed cover and ECM-typical exhaustive information who recorded and produced when and where, namely Jan Erik Kongshaug at Rainbow Studio, Oslo in January 2017 with Manfred Eichner as Producer.
Except for the harmonious, melodious title track by Krzysztof Komedades, who has been composing for numerous jazz albums, all pieces on "Unloved" are written by Maciej Obara. Both "Ula" and "Joli Bord" are balladic tales of mainly elegiac mood dominated by saxophone and piano, which calmly flow away with the exception of sudden outbursts of the saxophone. "One For" is an almost summerly brightly lit playground for the piano rhythmically excellently supported by the grooving bass and the rather restrained percussion. The improvisational qualities of the saxophonist come to life in the pieces "Sleepwalker" and "Echoes", in which bass and drums shine with wonderful solos. In the latter piece the saxophonist gives his quartet partners a beaten three-minute forerun, before he joins again as a genius storyteller. In the album's final "Storyteller", bass and piano as well as the saxophone as storytellers also have their say as competent storytellers.
Apart from relatively few exceptions, the album "Unloved" is based on a lyrical ductus, which despite - or precisely because of - its rigorously executed realization creates an inner tension that is no less exciting and stimulating than a dynamically more varied gait. With "Unloved", the Maciej Obara Quartet has achieved a convincing debut album, which parallels the phalanx of outstanding ECM albums.
Maciej Obara, alto saxophone
Dominik Wania, piano
Ole Morten Vågan, double bass
Gard Nilssen, drums