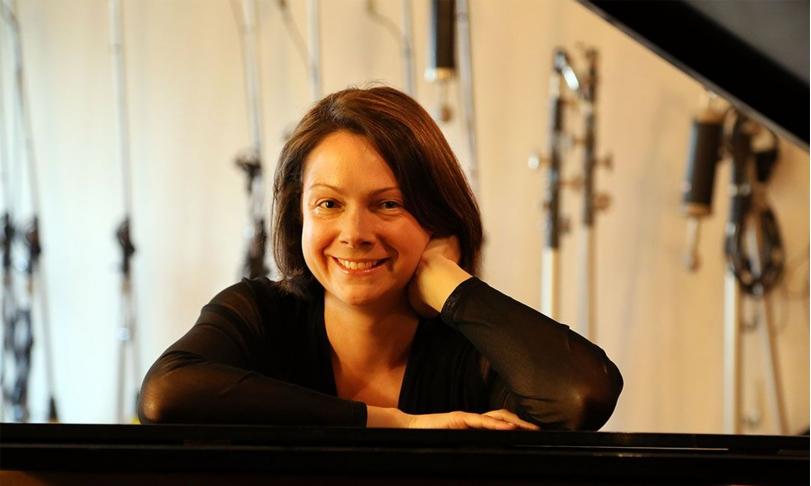 The makers of this album deliver a jazz that is very free and deeply experimental and which with its extremely modern pace is certainly not everyone's cup of tea. This is not Free Jazz, which is defined by free and unbound music-making. This is a way to define jazz through clusters, sampling and a standstill of musical progress. Even if there has been something similar here and there, this kind of jazz has not been presented as radically as on Diatom Ribbons. And this not even by Kris Davis as bandleader on fourteen albums. And, of course, by your equal-tuned fellow players. This jazz is not a crossover with African music, as can be read elsewhere. No, it is rather an avant-garde crossover with so-called modern classical music, which sometimes treads in a similar way on the spot and produces sounds free of the impression of any melody or conventional musical behavior, which ultimately, if everything goes well, add up to an abstract image of the composer's idea of making music against the grain of conventional music to a kind of abstraction of a musical process. You have to like that.
Those who like that will get their money's worth with Diatom Ribbons. Without a doubt, Kris Davis is a highly talented pianist who has gathered around herself a band of instrumentally highly skilled musicians, with Kern Nels Cline and Marc Ribot, guitar, and Esperanza Spalding, vocals. They are joined by Val Jeanty, electronics, Terri Lyne Carrington on drums, Trevor Dunn, bass, Tony Malab and JD Allen, tenor saxophone, and Ches Smith, vibraphone. A clear foretaste of where the journey on Diatom Ribbons will take you is given with the title track, which presents in front of the spooky background with an alienated, choppy piano, a sample of a vocal statement by the pianist Cecil Taylor on his highly idiosyncratic way of playing the piano. As soon as this statement is finished, the band plunges into rhythmically almost crazy adventures, which pile up like frozen in the heat of the moment and form a crassly structured glacier landscape. That has something.
As befits a true avant-garde, chaos is always part of the repertoire. A crazy mix of chaotic motives can be found in "Golgi Complex", one of Chris Davis' eight compositions on this album with a total of 10 tracks. The motor of chaos are strange dissonances and contrasting rhythms. Whoever is able to enjoy the sonic world spanned in "Golgi Complex" has already won: For him, the pieces on Diatom Ribbons also open up without any problems right away. All the others might either reject this extremely avant-garde jazz or be willing and open-minded to deal with it in order to gain access to it in the course of time.
Esperanza Spalding, vocals
JD Allen, tenor saxophone
Tony Malaby, tenor saxophone
Ches Smith, vibraphone
Nels Cline, guitar
Marc Ribot, guitar
Trevor Dunn, electric bass
Val Jeanty, turntable
Terri Lyne Carrington, drums
Kris Davis, piano