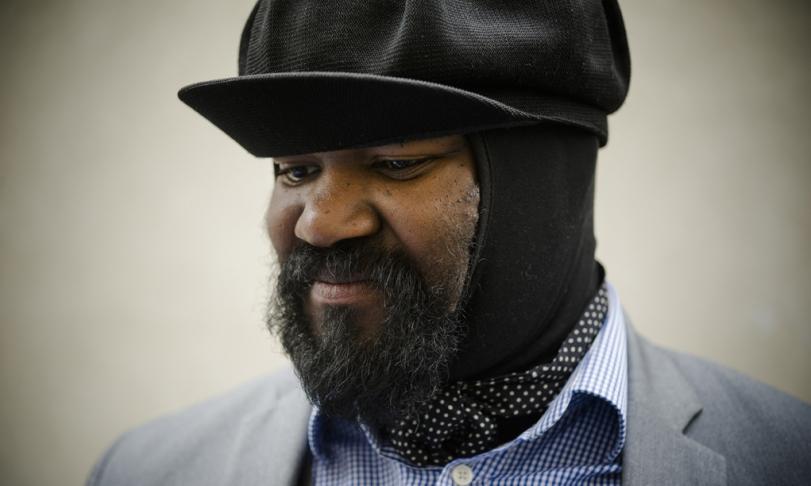 The jazz pianist and singer Nat King Cole, who died in 1965 at the age of 46, started his career in the early 1940s with the Nat-King Cole Trio, whose trademark was that all three members of the trio also performed vocally. The later solo singer Cole had a first US hit with All for You. Cole experienced his international breakthrough as a singer in 1947 with the song Nature Boy. In the fifties, Cole began to increasingly leave the path of jazz as a vocalist, finally landing on the basis of string-dominated arrangements completely in the realm of pop.
Nature Boy is next to Mona Lisa and The Christmas Song one of Cole's the super hits on Gregory Porter's latest album Nat King Cole & Me, which includes a total of fifteen songs in the download format. Gregory Porter, who has established himself as the jazz's biggest living crossover star, knows how to retell Nat King Coles songs instead of trying to imitate Cole's way of singing. It does not seem to be difficult for him to take the position of the "lonely" soloist in front of the large orchestra, a role that is new to Porter, who has been active in relatively small combos competing with their instrumentalists. At least it sounds as if Gregory Porter has easily integrated into his new role, which requires him to follow relatively faithfully the given melody instead of firing vocal rockets from grumbling lows to the highest heights. And: this role is good for him. His tribute to the singer Nat King Cole is therefore not just a tribute to a historical figure of jazz and pop, but also a successful departure for new realms, which are much closer to pop than to jazz.
Nat King Cole & Me could be worth a full recommendation in view of Gregory Porter's vocal performance if not the rather unspeakably sticky pink string sauce that poured over the songs would makes them hard to digest. It may be assumed that the 70-strong ad hoc ensemble - assembled from professionals in the London music scene and in addition to strings comprising brass players, - operating under London Studio Orchestra is able to produce a robust orchestral sound: So loveless recorded and to death compressed, simply flattened, it sounds however as insignificant as any bad amateur orchestra. Thus, it is pointless to mention that Nat King Cole recorded some of his songs, especially the later songs, some of which are also gathered on the album Nat King Cole & Me, on the background of a string orchestra in quite sweetly appearing arrangements. These arrangements, however, "fit" not least because of the more or less aged recording technique, breathing the charm of yesterday, much better to the arrangement of the songs done by Mendoza, which have been ironed out beyond the recognition by means of today's sound postprocessing technique. Nonetheless, this album will spark enthusiastic approval among fans of Gregory Porter, what is understandable as far as Porter's adequately recorded, skilled vocal work on Nat King Cole & Me is concerned.
Gregory Porter, vocals
Christian Sands, piano
Reuben Rogers, bass
Ulysses Owens, drums
Terence Blanchard, trumpet
The London Studio Orchestra
Vince Mendoza, direction, arrangements