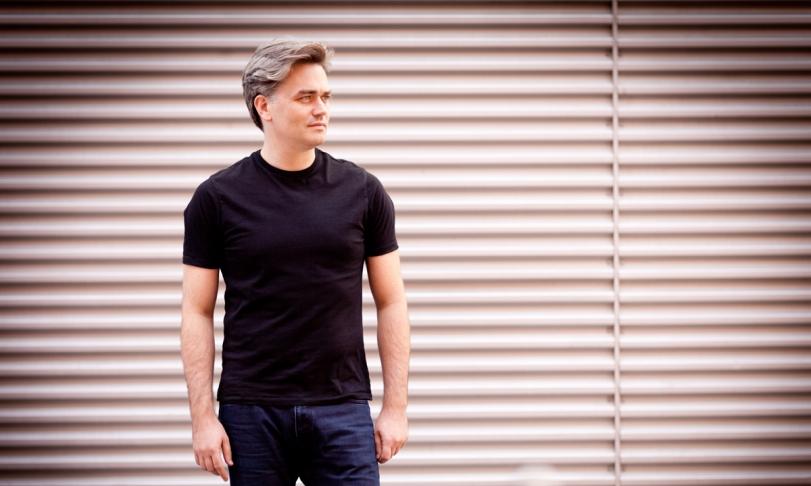 The album Verklärte Nacht features eponymous music settings of this poem by Richard Dehmel by composers Schoenberg and Oskar Fried. Richard Dehmel was considered one of the most important German-language lyricists in the period before World War I, and his poems have been set to music by numerous contemporary composers, from Richard Strauss to Kurt Weill. Dehmel's often sensual and erotic poetry displays "vitalistisches Ungestüm" ("vitalistic impetuosity") and often addresses "Lust und Abschiedsschmerz" ("desire and parting pain"). This is also the case in the poem Verklärte Nacht (Transfigured Night), which is about the emotional life of a dying young soldier who relives battles with marches, his love and his childhood in a dream, oscillating between hallucinations, memories and the agonizing present. Best known to this day is Arnold Schoenberg's tone poem Verklärte Nacht, written in 1899 as a sextet, the version heard on the album Verklärte Nacht, and revised for string orchestra nearly two decades later. In Schoenberg's case, the Dehmel poem is a palatable, late-Romantic composition without vocals. In contrast to Schoenberg, the poem's setting by conductor Oskar Fried, little known today as a composer, takes shape as an operatic scene for mezzo-soprano and tenor, sung here by Christine Rice with soft piano accessible voice radiant in forte and Stuart Skelton, an obviously vocally assertive Wagnerian tenor.
Also, in the poem by Erwin Weill a young man succumbs to fever, and a tone poem of the same name based on it, also included in the album Verklärte Nacht, is by Fritz Lehár, who is known to posterity essentially as an operetta composer, and whom one would not have expected this expressive, existential tone poem, which is free of any operetta lightness.
The album's closing piece is Korngold's Lieder des Abschieds (Songs of Departure) for tenor and orchestra, again with Stuart Skeleton, from 1920-21, four lushly glittering songs of longing that could be a farewell to Romanticism itself.
Responsible for the all-around glittering picture this album presents are, in addition to the two singers, British conductor Edward Gardner and the BBC Symphony Orchestra, main orchestra of the British Broadcasting Corporation and active in that capacity at the Proms. This orchestra was founded in 1928 as a joint venture between the BBC and conductor Sir Thomas Beecham, to whom the British orchestral scene owes the creation and also partial funding of a whole series of orchestras, most recently the Royal Philharmonic Orchestra. Beecham retired just a year later, however, and the task of assembling and training the orchestra fell to BBC music director Adrian Boult. Among the guest conductors in the early years was Arturo Toscanini, who judged the orchestra to be the best he had ever conducted. Later, the orchestra went through several low points of quality, but today, several orchestral educators later, stands at a formidable level, as heard on this album.
Edward Gardner, worldwide active principal conductor of the Bergen Philharmonic Orchestra fires up the BBC SO to peak performance on the album Transfigured Night. This album, recorded in high end sound quality, is a must have as a high-resolution download.
Christine Rice, mezzo-soprano
Stuart Skelton, tenor
BBC Symphony Orchestra
Edward Gardner, conductor