---
da tempera velha & ariel abramovich
---
Biography da tempera velha & ariel abramovich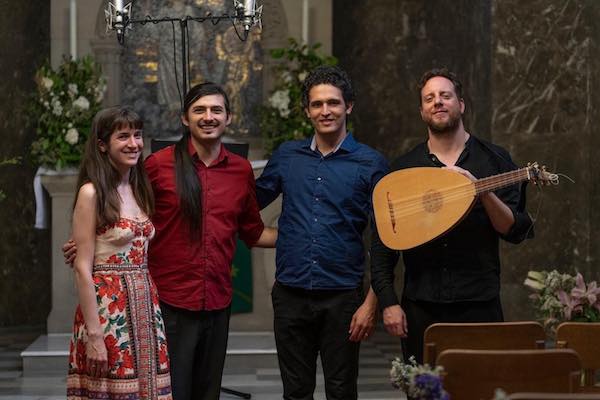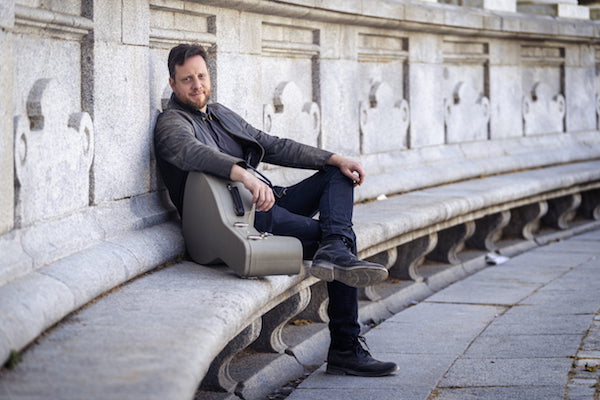 Da Tempera Velha
is an ensemble specialized in the Hispanic repertoire of Late Medieval and Renaissance music. The direct contact with the extant sources, their material presence as well as their cultural and political meaning, distinguishes our artistic approach.
Our study and artistic process results in programs of intimate ensemble settings mixing voices and plucked instruments. We aim to present the rich connections between the musical heritage of the Iberian Peninsula, the wider European context and its shared colonial history. The only – apart from three singers – instrumentalist in the group, Ariel Abramovich performed during the first Musica Divina festival in 2018 with the Alternative History Quartet.
Ariel Abramovich
As a teenager, Ariel decided – after being dazzled by a fantasy by Luys de Narváez – to devote his career exclusively to 16th Century repertoire for lute and vihuela. To this day, he has kept to this decision and not regretted it.
In 1996 Ariel moved to Switzerland, where he studied under his teacher and mentor Hopkinson Smith at the Schola Cantorum Basiliensis. Later on, he went to France to learn from maestro Eugène Ferré, who showed him a unique approach to the lute and the music written for it.
In Basel, together with altus José Hernández-Pastor, Ariel started the duo El Cortesano in 1998; a musical project dedicated to the repertoire of Spanish vihuelists. In 2001, they recorded their first album, which was entirely devoted to the works of vihuela player Estevan Daça, In 2008 their second album, with works by the Salamanca-born vihuelist Diego Pisador, was recorded.
In 2008 Ariel undertook another duo project, this time with British tenor John Potter; together they revisited the literature for English lute songs.
In 2011, together with Anna Maria Friman and Jacob Heringman, Ariel and John founded Alternative History Quartet. The first album they recorded, "Secret History" was released by ECM in 2017. Two years previously, in 2015, ECM had released the quartet's second recording, "Amores Pasados", to which musicians Tony Banks (Genesis), Sting and John Paul Jones (Led Zeppelin) contributed works previously unpublished and /or especially written for the project.
In 2013, together with soprano María Cristina Kiehr, Ariel started the duo Armonía Concertada, solely performing 16th Century Iberian literature for voice and plucked strings. The duo's first album, "Imaginario: de un libro de música de vihuela", was published by Arcana in 2019. It was the first reconstruction of a songbook accompanied by the vihuela. In 2021, a second album "The Josquin Songbook" (made up entirely of Josquin Desprez intabulations) was released under the Glossa label.
Ariel is also involved in a project devoted to intabulations for lutes and vihuelas with Renaissance specialist Jacob Heringman. In 2014 they recorded the album "Cifras Imaginarias", which was released in 2017 by Arcana.
Currently, Ariel is immersed in several duo projects: with French soprano Perrine Devillers, Argentine tenor Jonatan Alvarado, American soprano Anne Kathryn Olsen, and Argentine soprano Nadia Szachniuk.
He is also a founding member of ensemble Da Tempera Velha.