---
Dana Ciocarlie & Christiane Baume-Sanglard
---
Biography Dana Ciocarlie & Christiane Baume-Sanglard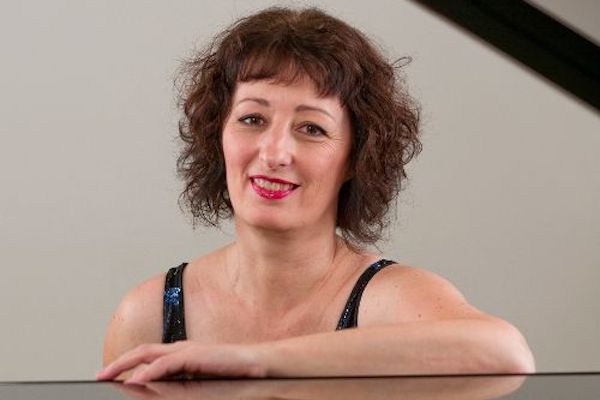 Piano Duo Christiane Baume-Sanglard and Dana Ciocarlie
Since their first encounter in 2007 during the Swiss festival Piano à Saint-Ursanne, Christiane Baume-Sanglard and Dana Ciocarlie have started working together and collaborating as a Four-Hands Piano Duo. The female duo has since played in numerous concerts and festivals all over Europe. Through their friendship, their contrasting personalities make for a vibrant mixture of energy, poetry and musical expressiveness. Multiplication of hands and sharing space in front of a unique keyboard: the art of Four-Hands Piano is exacting. This style of piano playing requires extremely careful listening between the partners, as well as a single gestural and musical impulse. Dinstinctness of the different parts, research of sound quality, attention to complementarity and overall mastery are as many technical difficulties that need to be overcome. Beyond that, two hearts and two minds need to merge into a single musical line so that the work being interpreted may find its true meaning. Twenty fingers on a keyboard, two pairs of eyes on a single score, but only one soul at the service of the composers.
Christiane Baume-Sanglard
is the daughter of composer Abner Sanglard. She won the Virtuosity Prize of the Neuchâtel Conservatoire in the late Olivier Sörensen's class. She furthered her studies with various Masters and was taught in Vienna by pianist Avo Kouyoumdjian. Today, besides her career as a soloist, Christiane Baume-Sanglard is sought after to collaborate with numerous instrument players, singers, choirs and orchestras. She plays particularly regularly as a duo with Dana Ciocarlie or Gérard Wyss and with clarinet
player Frédéric Rapin; she also collaborates with cellist Henri Demarquette, the String Quintet of the Berlin Philharmonic and the Van Kuijk Quartet. Christiane Baume-Sanglard is a regular guest of several international festivals. The artist, with her colourful, refined playing, perfectly renders the authentic atmosphere of their works to the composers whom she interprets. The maturity of her playing is revealed by Mozart and Ravel who appear to be her favourite composers. Her career is divided between recitals and teaching, especially at the Haute Ecole Pédagogique de l'Arc jurassien (Switzerland).
Dana Ciocarlie
Trained at the very source of the Romanian Piano School and in the lineage of Dinu Lipatti, Clara Haskil and Radu Lupu, Dana Ciocarlie studied with Dominique Merlet and Georges Pludermacher. She also plays with Christian Zacharias with whom she studied Schubert's piano works. With her brilliant character bursting with generosity and commitment, Dana Ciocarlie is a prominent figure of the international scene. She is a regular guest of festivals such as La Roque d'Anthéron, La Folle Journée de Nantes or Piano à Saint-Ursanne. She regularly plays with orchestras, in recitals and chamber music ensembles on various continents. Whilst accomplishing a brilliant career as pianist, Dana Ciocarlie is also much sought after as a teacher: she teaches at the Lyon National Superior Music Conservatoire. She likes to explore the wide piano repertoire, as can be seen from her numerous recordings. Dana Ciocarlie has started recording the complete piano works of Robert Schumann, of whom she is one of the best interpreters. She is also artistic advisor for the festival Piano à Saint-Ursanne (Switzerland).